A police senior sergeant and returned rider, has started a training course for returned riders in his district which he hopes will become a pilot for further courses throughout Queensland.
Snr Sgt Peter Waugh of Jimboomba secured a grant from the Queensland Government's Community Road Safety Grants scheme for the course. It's called 'Mouldy Hogs – Motorcyclists of Jimboomba' safe ride days.
The first Mouldy Hogs course was held on November 24 at the Mundoolun Community Centre with 12 participants. The second course will be held on December 9.
Click here to register or call 1300 961 335. At the moment, it is free for Jimboomba Police District residents, but other riders may attend for $145.
The pilot courses are run by SMART Rider trainer Steve McDowall with police along for the ride.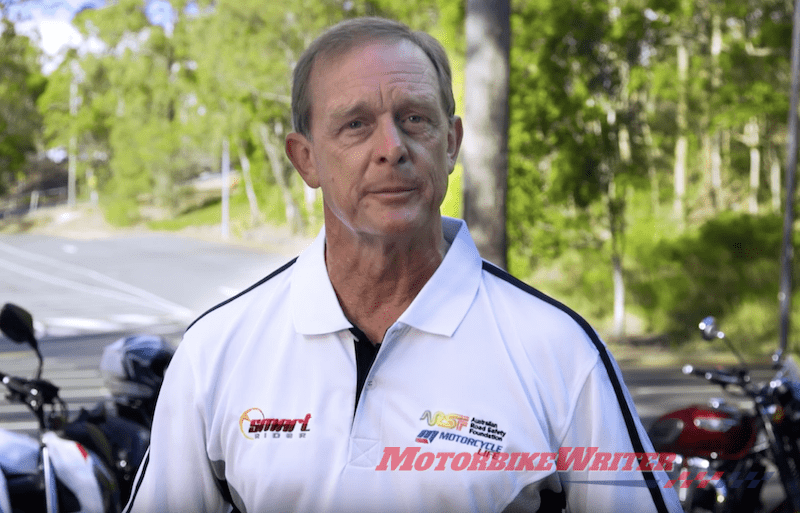 Worst rider
"I'm the worst rider in the world," admits Peter who used to ride a cruiser, but now has a Yamaha Super Tenere.
"I looked at my own situation: I had a bike young, got married didn't have one for a long time and then came back to it. Sound familiar?
"Bikes have changed in that time and my skills have dulled."
Peter points to the statistics that show returned riders are over-represented in crash statistics.
"I suppose stats can tell you anything you want. But we are one of the highest fatality injury rates for motorbike riders. So we decided we need to have a look at it and do something," he says.
"Living and riding in this area we can blame the roads, the conditions, traffic or whatever. We can do that, but the facts are the roads aren't going to change greatly. If we are on bikes these are the roads we are going to ride.
"This is what we've got to ride on so let's make it as safe as we can."
He says the course is not just for returned riders.
"But mainly more mature-aged riders because that's what the stats are telling us," he says.
Pilot courses
Peter says the course consists of "some class work, then a small stage in carpark and the rest of day with instructors out on the roads we ride".
"We started it down here because these are the roads they will be riding on. It's their playground.
"But this is not a track day in any shape or form."
Peter says there is a police presence, but not as official instructors.
"They are along for the ride and will provide feedback and guidance to riders," he says.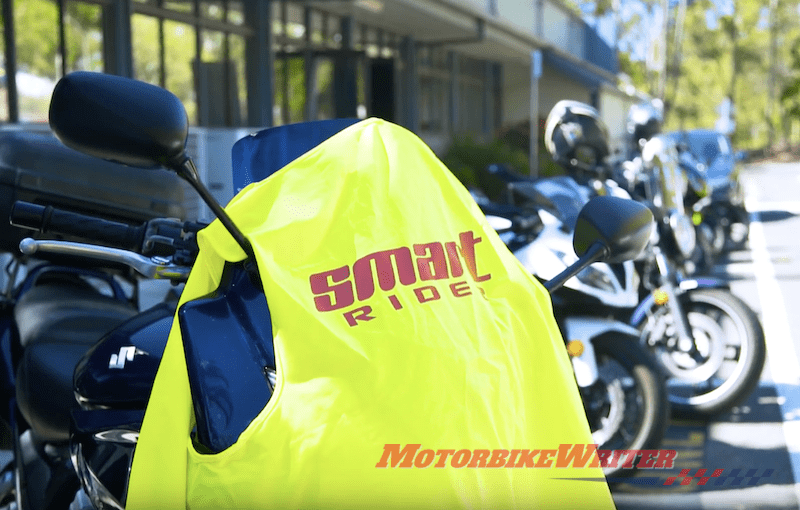 "We are not looking at spoiling their fun or defect their bike, but give them some skills that may help to save their life."
Jimboomba Police have received funding for 50 riders, but Peter hopes to gain more funding next year and spread the course statewide.
Good initiative
Motorcycle Council of NSW chairman Steve Pearce says the course is a good initiative.
"Anything we can do to get riders more training, particularly returning riders," he says. 
"We have to skill up regularly. As motorcycles become faster, brake and handle better, this places more pressure on the rider to control the motorcycle. Responses need to be sharper. 
"As we age, our response to changes in traffic and road conditions becomes slower. And the roads we ride are still in poor condition.
"The more we ride and skill up the less risk of being involved in accidents."
Several local councils in various have tried subsidised skills courses, but funding is always short.
Usually governments are more keen on imposing and enforcing stiffer penalties, rather than encouraging training.