Police will be out in force on Sunday (August 27, 2017) in South East Queensland to promote rider safety, not to enforce road rules or vehicle compliance, police say.
It is part of Operation North Upright which has been operating in South East Queensland for the past couple of years.
Spokesman Acting Senior Sergeant Graeme Reeves says officers will be rostered on Sunday August 27 at Beechmont General Store, Beechmont Road, and Natural Arch Café Restaurant, Nerang-Murwillumbah Road, with other emergency services (QFRS and QAS).
He says the operation is designed to "talk with any bike riders, give advice and listen to their concerns".
Riders have claimed previous similar events have been accompanied by a high incidence of police out to enforce road rules and vehicle compliance.
So we asked Graeme about this event:
The brief from management is that this concept is strictly a PR exercise to engage with local bike riders and we will be promoting safe riding for all so no enforcement activities will be undertaken," he told us.

On the same token, this is not a 'free for all' pass for the day as other police will be conducting their normal duties.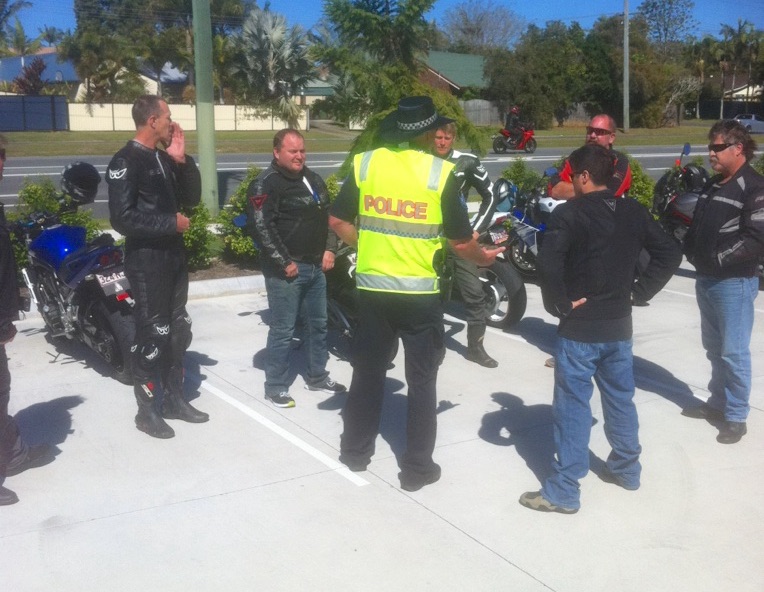 Riders surveyed
The last operation was held in February when riders were surveyed about riding attitudes. 
"The last survey was well received.  The majority of riders were engaged with local clubs who are all supportive of this concept of spreading the message to ride safe," Graeme says.  
"I have been in contact with Gold Coast Hog, Ulysses Gold Coast, Gold Coast Motorcycle Club, Historic Motorcycle Club and Stay Upright to inform them of the locations on Sunday 27th and they have indicated they will drop in."
Graeme has previously experessed concern that the operation may be "speaking to the converted" and that the riders they need to talk to tend to not stop or even avoid the area.
So he has arranged a Shark helmet and male and female DriRider jackets as incentive raffle prizes for attendees. They have been paid for through the Government Road Safety Week campaign.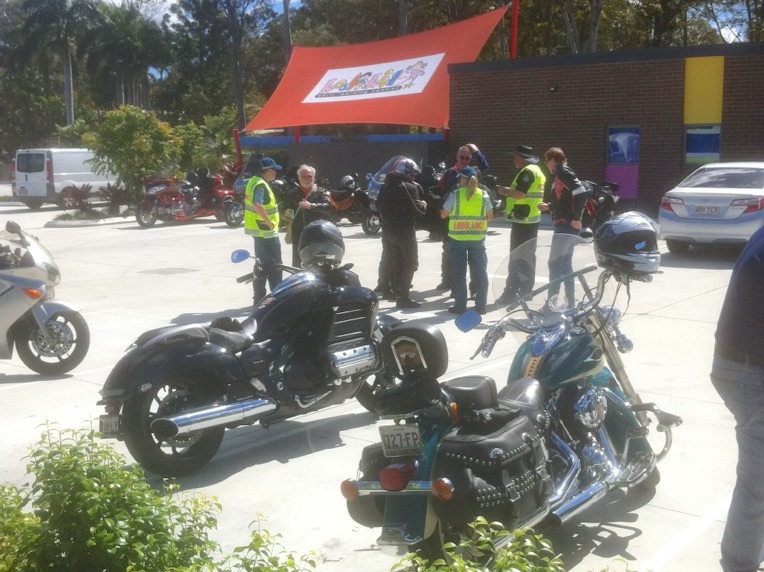 All riders who stop and speak to the emergency services will receive a free raffle entry ticket. The raffle will be drawn by Nerang Police Station Officer in Charge Snr Sgt Gordon on Monday August 28 and the winners advertised on the Gold Coast police blog.
"We have had a couple of fatalities in the hinterland of late so any efforts to promote safe riding should be well received," Graeme says. 
"I will be at the Beechmont site on the day and being a hard core bike rider I will ensure the event is conducted in the correct manner."
Long-time rider
Graeme is a 51-year-old former bike cop with safety close to his heart after breaking both legs and arms in a crash on his work bike in 1986.
He grew up on trail bikes, progressed to road bikes and spent seven years as a bike cop in the '80s  and '90s. 
"I have owned a variety of bikes over the years and currently have a Triumph Tiger 1050 that is my pride and joy," he says.
"I'm also restoring a 1981 Yamaha RX-125 for my partner as her first bike.