Powersports manufacturer Polaris has called for an independent audit of ATV, motorcycle and scooter sales so consumers have a more accurate account.
The American company dropped out of the Federal Chamber of Automated Industries two years ago over concerns for the accuracy of sales reporting, but its motorcycle companies, Indian and Victory, remain with the FCAI.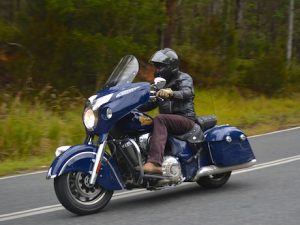 Polaris Australia & New Zealand Managing Director, Peter Alexander, says industry market data, which is managed by the FCAI, is an important tool to monitor business and industry progress. He says it also gives consumers an accurate picture of "the competitive landscape in our market". 
"It is important to ensure that any reported data is accurate and free of errors or manipulation," he says.
Polaris marketing manager Alan Collins says their main concerns are in the ATV sector which they lead with 40.8% growth to 2456 sales in the first half of the year, placing them sixth in the whole powersports/motorcycle industry.
"Victory has lower volumes and Indian is only new to the market so it's not a concern to the same extent as ATVs, but we would like to see the independent audit cover the whole industry, including road and off-road motorcycles and scooters," Alan says.
Polaris has expressed its concerns about the process of collecting data for several years, but Peter only this week went public. "The collection of data is run basically on an honour system," Alan says. "It's based on warranty registrations which the companies supply to the data collection agency for the FCAI.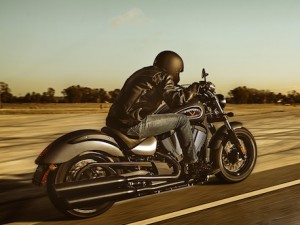 "We're not pointing the finger at anyone, but companies can use the figures as a PR tool that could be quite misleading for the consumer. The impact on the customer is at the perception level. Companies can fly the flag that they are number one in a segment and that can mislead consumers who may think they are purchasing something that doesn't have the standing they believe."
A spokesman for the FCAI released this statement: "The FCAI releases motorcycle sales figures on a quarterly basis, highlighting sales in four categories: road motorcycles, off-road motorcycles, all-terrain vehicles and scooters. The robust sales data is compiled by an independent organisation with expertise in automotive data management, using information provided to them by motorcycle, ATV and scooter manufactures. In providing their information, manufacturers are required to provide the unique vehicle identifier for each vehicle sold. The independent data organisation checks the unique number to see that it has not been previously reported.The FCAI stands by the integrity of this data and its members."