A new polyethylene nano fibre that is thinner, tougher, lighter and cheaper than Kevlar and Dyneema could be the next big thing in motorcycle clothing, especially riding jeans.
Researchers at the Massachusetts Institute of Technology have developed a process that can easily produce ultrafine polymer fibres that are exceptional strong, very thin and inexpensive to make.
Such material would be ideal for protective riding gear.
It would be particularly useful for riding jeans which can be heavy, hot, thick and prickly.
Some manufacturers are now introducing thinner and lighter single-layer protective riding jeans, but they are still very expensive.
Head researcher chemical engineering Gregory Rutledge says he is aware of the fiber's potential use in motorcycle clothing and has "heard reports from a company called Draggin Jeans" a leading Australian motorcycle protective clothing brand.
"I believe there could be some opportunity for our materials in that application space," he says.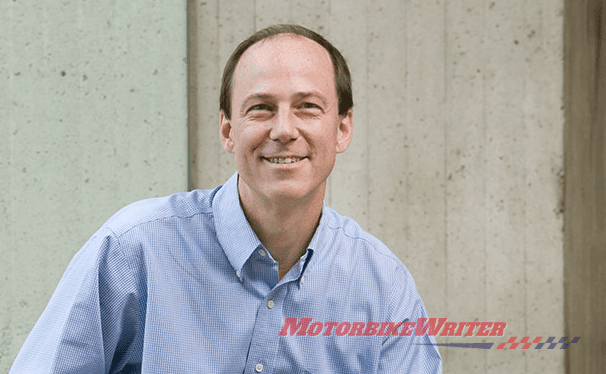 However, the Prof emphasizes that these fibres are the first of their kind and are currently produced only in their lab in "very small quantities".
"We have many challenges to solve before they can be scaled up for commercial production," he says.
"I am reluctant to hazard a guess when these materials might become commercially available, but we are working on it."
Fibre process details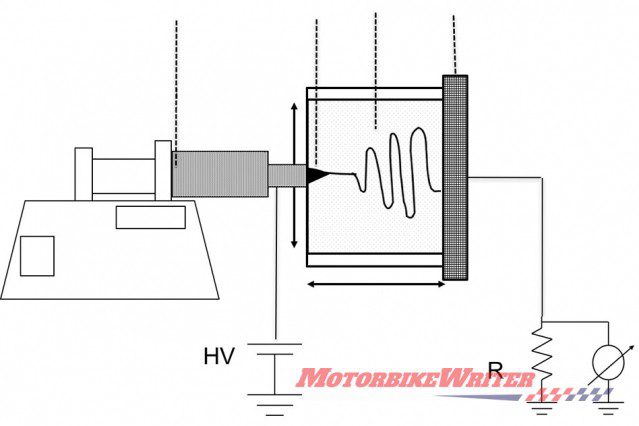 The new nano fibre is produced by a process MIT calls "gel electrospinning".
Details of the process are included in a paper by MIT professor of chemical engineering Gregory Rutledge and postdoc Jay Park in the February edition of the Journal of Materials Science.
Prof Rutledge says that when you achieve strength in a material it usually becomes more brittle, doesn't absorb energy and tends to break.
But not with this new MIT nano fibre process.
"It's a big deal when you get a material that has very high strength and high toughness," the Prof says.
Researchers claim the ultrafine fibres of polyethylene match or exceed some of the strongest fibres, such as Kevlar and Dyneema which are used in a lot of motorcycle clothing.
But this material weighs less, which is a boon for rider comfort.
Polyethylene is a thermoplastic polymer which is one of the most widely used plastics in the world.