There are thousands of pit stop cafes around the world, but a lot fewer that are owned and managed by motorcycle enthusiasts.
The Pit Stop Cafe on Mt Mee is one such cafe!
It is owned by former motorcycle speedway racer John Alexander and wife Kim, and is managed by motorcycle enthusiast Michelle Sadlier.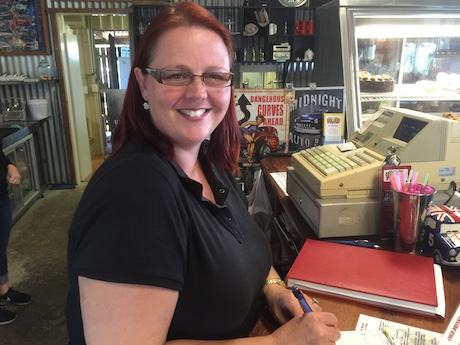 Michelle was a regular customer of the cafe, riding her Kawasaki ER6 up the mountain most weekends.
Now she has taken over as manager and has established a Facebook group for the many motorcyclists and customers who visit the cafe.
"Motorcycle riders would be our major customers," she says. "But we also get a lot of car clubs, bus tours and day trippers."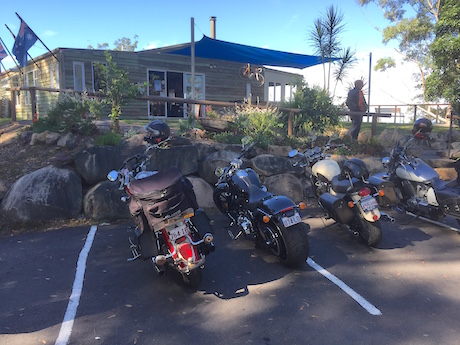 Michelle organises social motorcycle rides on the first Saturday of the month and evening dinners on the last Friday of the month for her rider clientele.
The cafe is situated on one of the Brisbane hinterland's most famous motorcycle roads, the Mount Mee Road which snakes up and over the range.
It is poised on the edge of a cliff looking south across Mt Pleasant Valley to Brisbane and on a clear day you can see all the way to the sand dunes of Moreton and North Stradbroke islands.
There is no mistaking this as a motorcyclist cafe.
The welcoming "Motorcycle parking only" sign out the front says it all.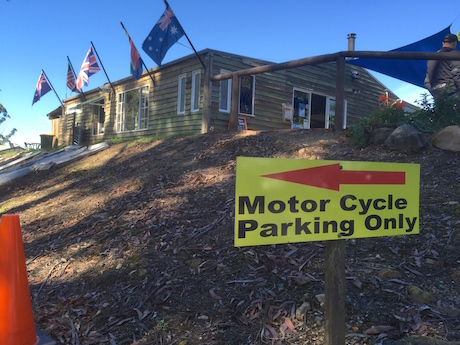 And inside there are motorcycle races on the TV and motorcycle and car racing paraphernalia everywhere collected over the years by John. "There are still boxes and boxes of stuff to add," he says.
But it was not always like that. It was established four years ago and had a forbidding steep gravel driveway that deterred many big-bike riders.
The driveway has since been tarred and in recent weeks, they have added an extension. 
So now you can sit inside by the fire on a cold winter's morning, defrosting from the chilly ride up the mountain while looking out the window at the million-dollar view.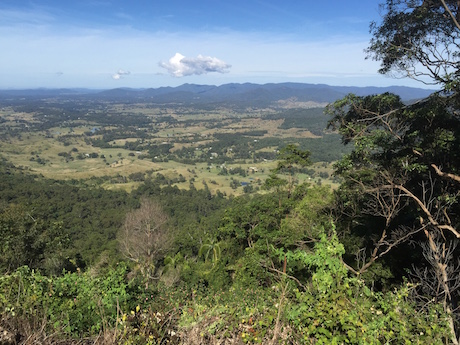 In summer, the mountain-top cafe offers a refreshing haven from the Brisbane heat. You can sit outside and lood at the southern view, or around the other side where you can see the almost endless line of motorcycle porn parading up and down the road.
John says they plan to add a deck out over the cliff edge that they hope to have finished by summer, followed by a gazebo and a function room.
He's also been thinking of bringing up some of his collection of about 35 bikes that go back to the 1930s.
The cafe features big breakfasts, lunches, coffee, light refreshments and catering.
Michelle asks clubs doing a run up the mountain to phone ahead so she can prepare for the "onslaught"!
The cafe can be hired for group functions on the weekend, midweek or at nights.