MV Agusta has unveiled yet another limited-edition bike, this time a Dragster 800 RR Pirelli with special rubber protection for the tank and fairing.
The Verase company does not say how many "limited editions" of the new Dragster 800 RR Pirelli they will make nor how much they will cost.
No doubt, MV fans will line up and fork out the extra expense for a bike that has not been updated since 2012.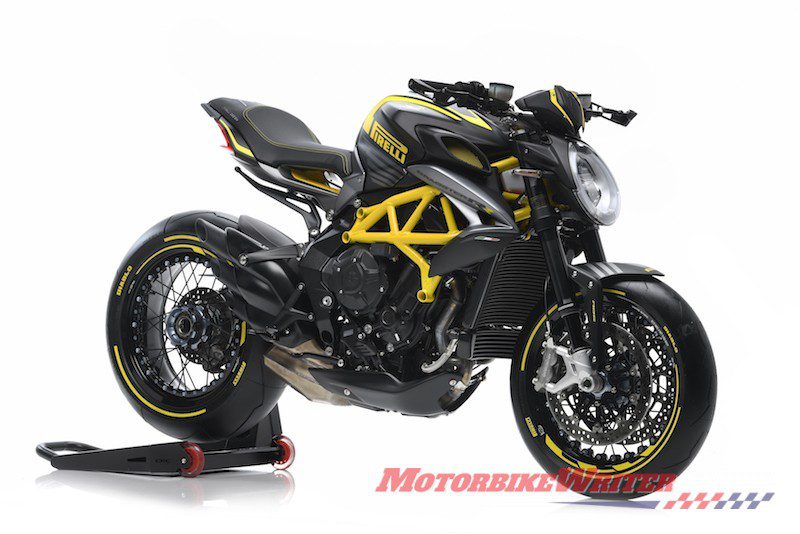 It comes in black and yellow or white and blue but doesn't seem to have any upgraded suspension or engine components.
The dual-dual-texture seat texture has contrast stitching and Pirelli's "Diablo" logo on the tail while the exhaust has a special ceramic-based paint, resistant to high temperatures.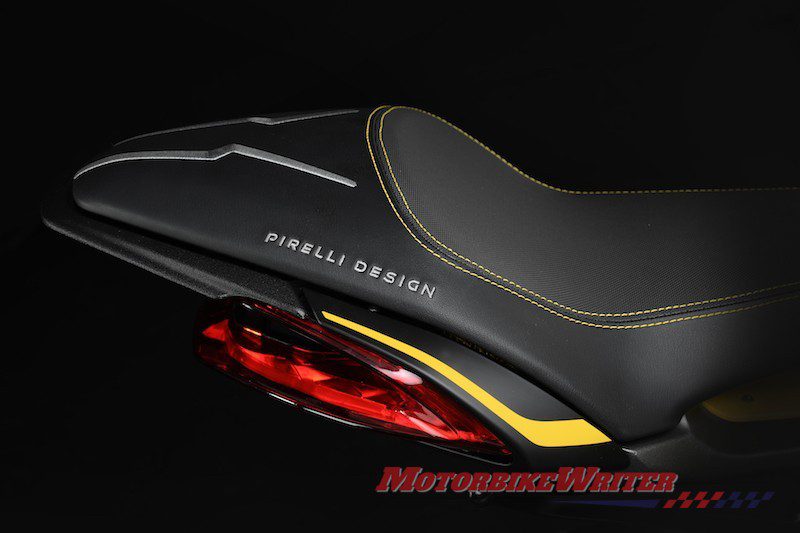 Rubber protection
But the most interesting features are the tank protector and mini-fairing coated in rubber formulated by Pirelli's Research and Development department to "ensure superior resistance to scratches and rubbing".
They also protect against "atmospheric and chemical agents, such as the fuel".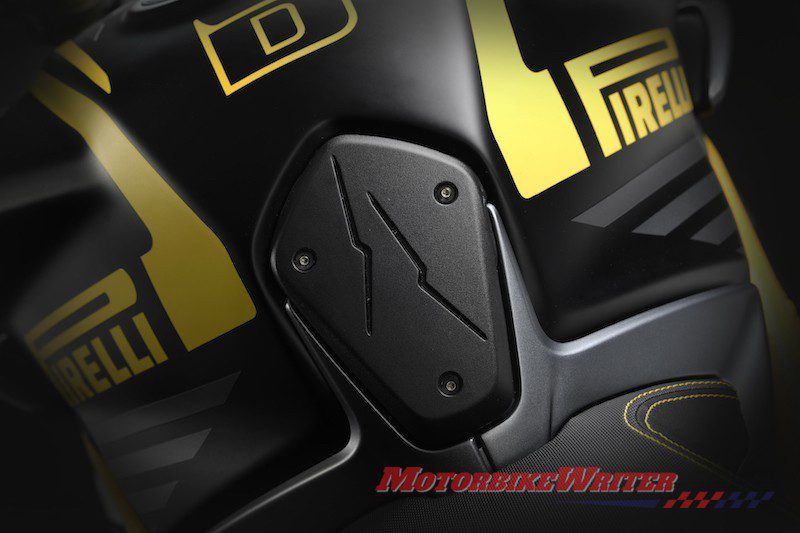 It's about time motorcycle manufacturers thought about protection for vulnerable fairings, indicators, mirrors, etc.
We've heard of some owners whose bikes have been written off by their insurer even after falling off its sidestand because of the expense of replacement costs.
That is particularly the case with limited-edition models like this where replacement panels and parts are even more expensive because of their small-run manufacture.
Rubberised parts are just one method manufacturers can employ to reduce the expense of crash repairs.
Click here for more details.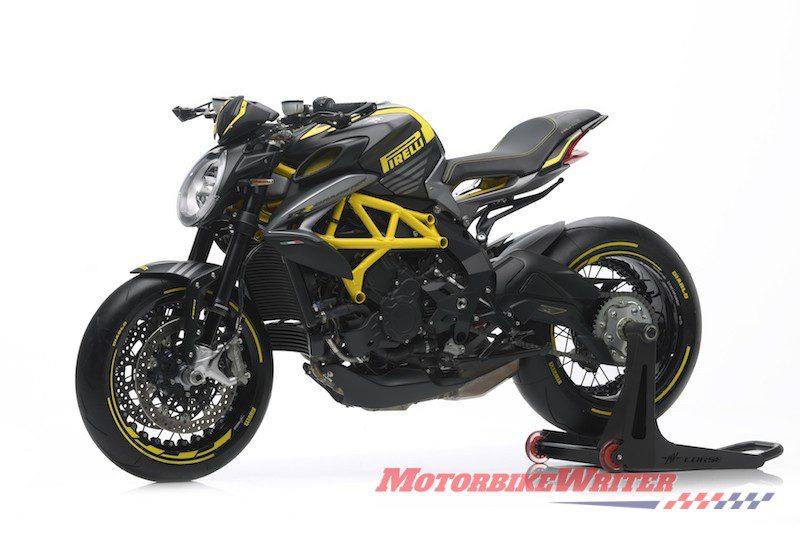 Limited edition models
This is the second Pirelli limited-edition model since November 2017 when MV signed a deal with the Italian tyre company to be the sole supplier of their tyres. They celebrated the deal with a limited-edition Brutale 800 RR Pirelli.
We've lost count of the number of limited-edition models MV has released in the past few years.
There have been three Lewis Hamilton models to honour their partnership with the four-time world champion F1 driver.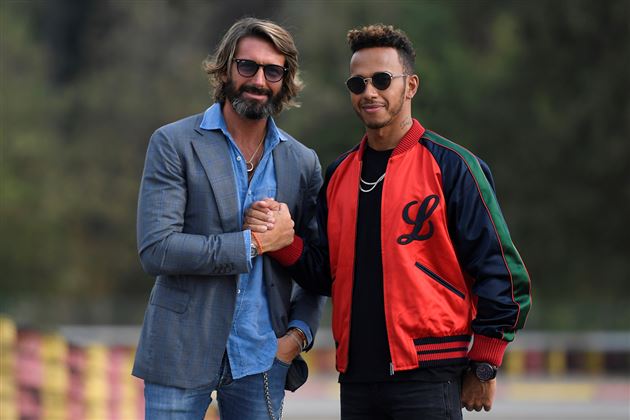 There have also been autographed models, race replica models, AMG livery models when they were owned by AMG-Mercedes, a special model for the USA and even an ugly one-off F4Z for a Japanese business man by car designer Ugo Zagato.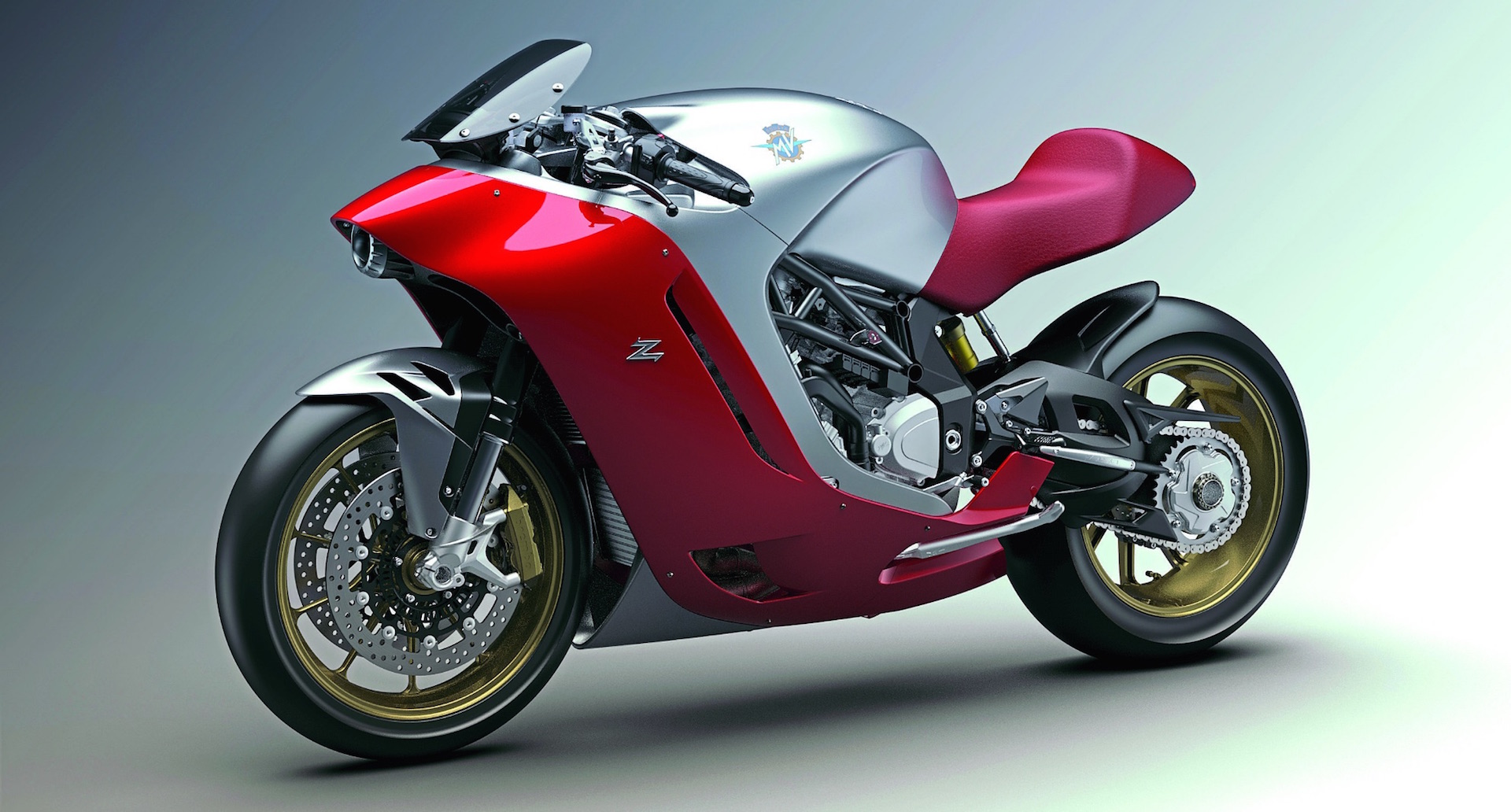 This has all happened while the company has grappled with AMG-Mercedes ownership, a liquidity problem and now new Russian equity investor owners.
Meanwhile, the only "new model" they have produced is the Turismo Veloce 800 Lusso SCS with their new semi-automatic clutch system by American company Rekluse.