Motorcycle fans will be pleasantly surprised with the number of bikes on show at the Petersen Automotive Museum in Los Angeles.
While the museum, dubbed the world's greatest auto museum, is mainly focused on cars, there are enough motorcycles to keep most bike fans interested.
On a recent trip to LA, I visited the museum when there was a small showing of Indian versus Harley-Davidson motorcycles through the years.
However, the display changes frequently, drawing on their vast reserves of vehicles stored in the underground "vault", so the displays may be different each time you go.
The spectacular building, remodelled from an old department store, is on Wilshire Boulevard in an area called Museum Row in the Miracle Mile, so you can spend a day going to the various arts, crafts and movie museums.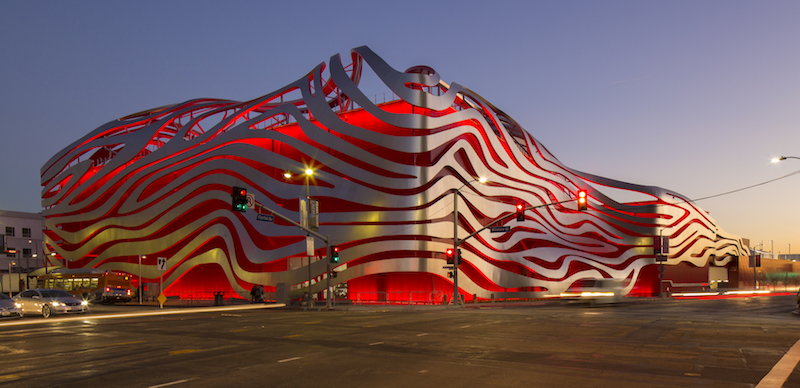 Auto displays
On the day I visited, the museum had several displays including low riders (those crazy custom cars that jump on explosive hydraulic suspension), a Bugatti collection, and TV and movie vehicles.
Of course, there were a few Batman vehicles from the TV show and movies, including one of six Batpods made for Dark Knight and The Dark Knight Rises.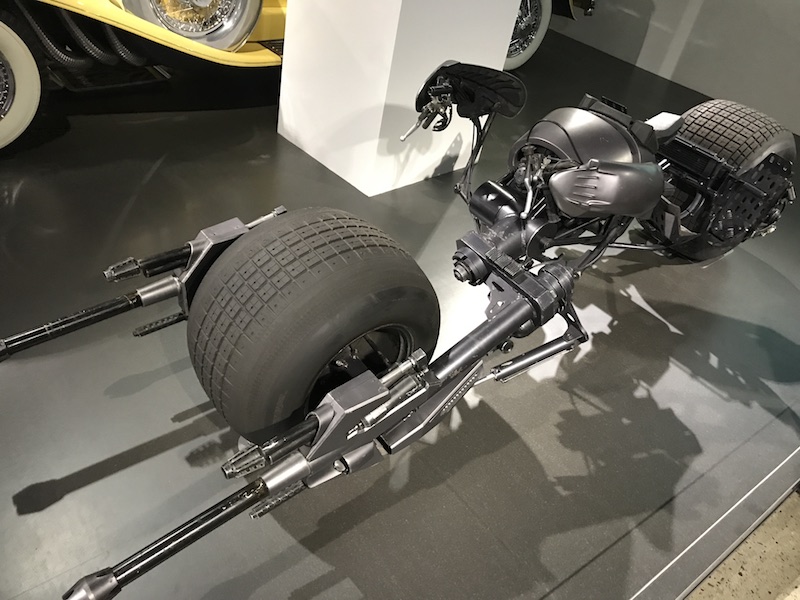 There is also the original TV show Batcycle and sidecar based on a 1966 Yamaha YDS-3.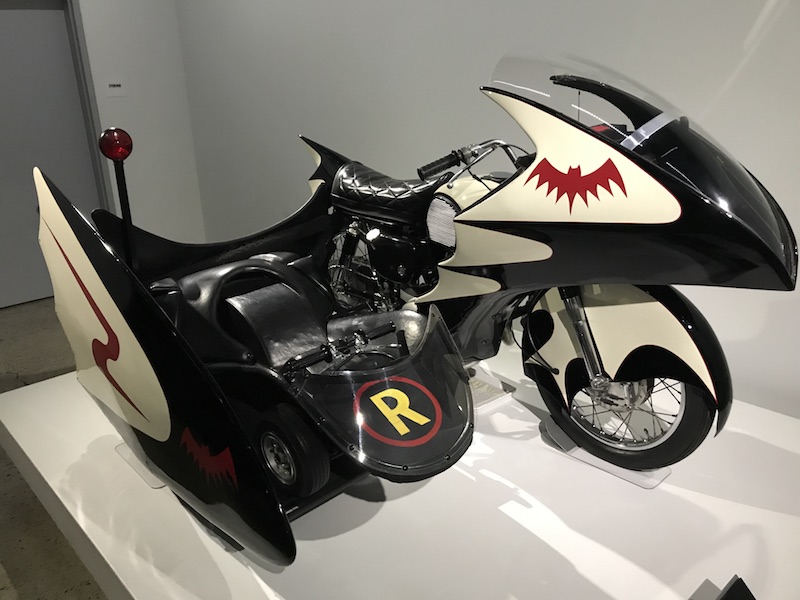 With Hollywood nearby there are several other TV and movie vehicles included such as this Yamaha V-Max that was rigged up a a camera bike and used in the film chase scenes in the Arnold Schwarzenegger movies 1991 Terminator 2: Judgment Day and 1994 True Lies.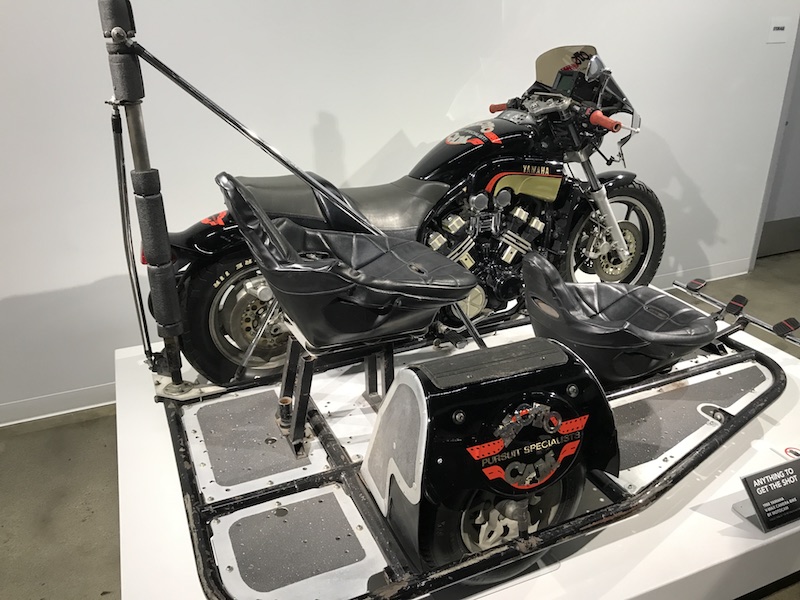 And no true movie automotive display would be complete without a Back to the Future De Lorean. This is one of three originals with the flux capacitor restored to its original condition and place.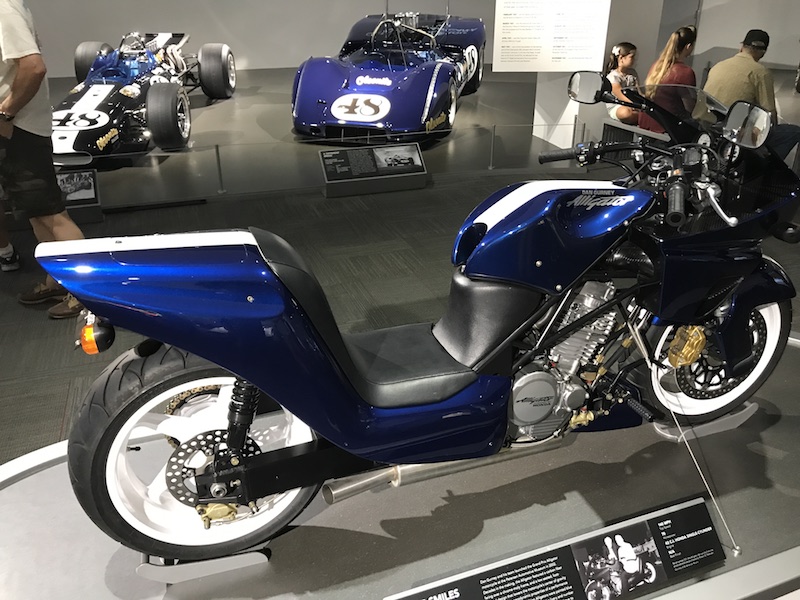 One of the most interesting motorcycles is this 2002 Grand Prix Alligator motorcycle made by American GP and Indy racer Dan Gurney.
Only 36 were made and they featured a carbonfibre fairing over a chrome-moly frame, low seat and feet-forward controls. It was powered by a 52kW 700cc Honda engine and had a top seed of 225km/h.
There are several bikes I'd never heard of before such as this Ner-A-Car. It features a pressed-steel chassis, low centre of gravity, hub-centre steering and a 283cc two-stroke engine with friction0-drive transmission. They were built in New York from 1921 to 1927.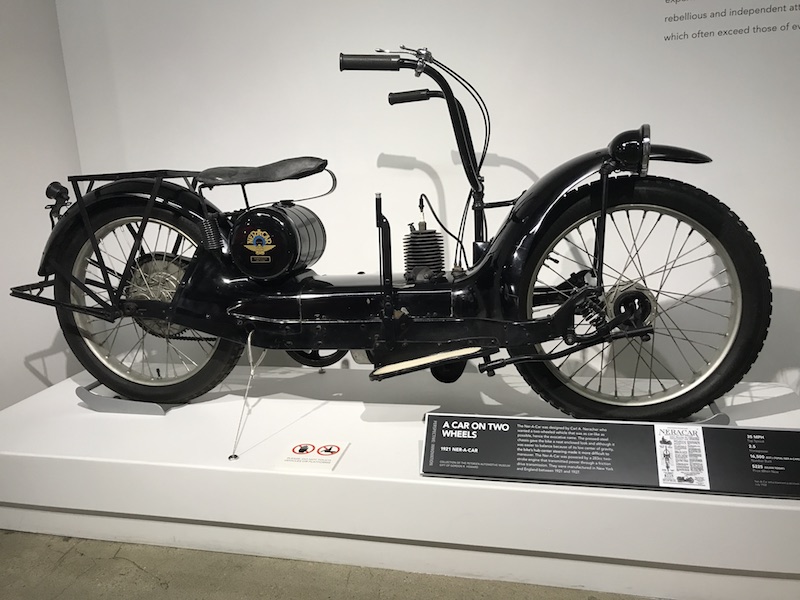 The 1904/05 FN was the world's first mass-produced four-cylinder motorcycle. It featured shaft drive and magneto ignition to electrify the spark plugs but had no clutch or gearbox.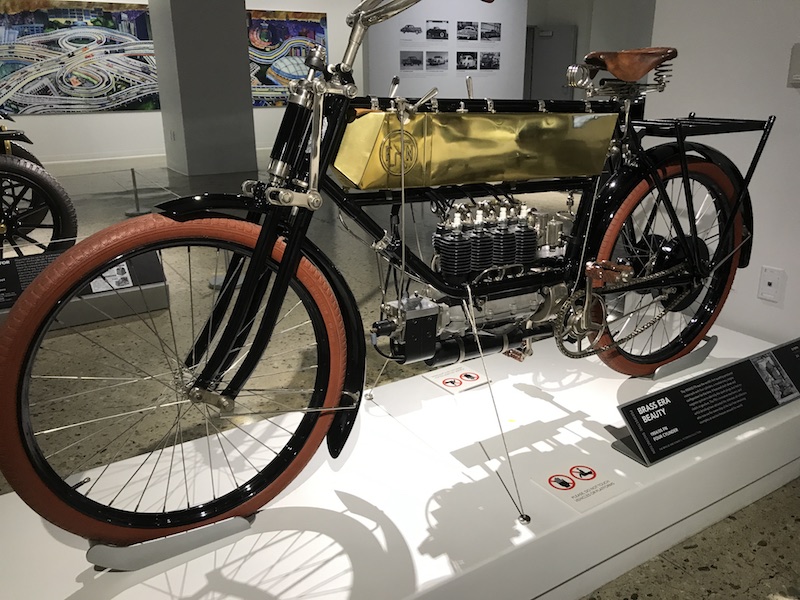 Petersen Automotive Museum
The museum is open from 10am to 6pm every day and tickets cost $15 for adults, $12 for seniors and students and $7 for children. There are also group discounts and vault tours.