Why Stop When the Bike Can Do It for You?
With so many many motorcycle OEM's bringing big tech ideas to market such as front and rear radaring, it was only a matter of time before Harley-Davidson threw their chips into the pile as well. Patent filings reveal that the bar and shield are hard at work developing an automated braking system that works much like the adaptive cruise control (thanks to front and rear radaring) I mentioned earlier.
Although this system will use similar technology to the adaptive cruise control found on newer motorcycles, H-D is aiming for this system to be used solely for crash avoidance in an emergency situation.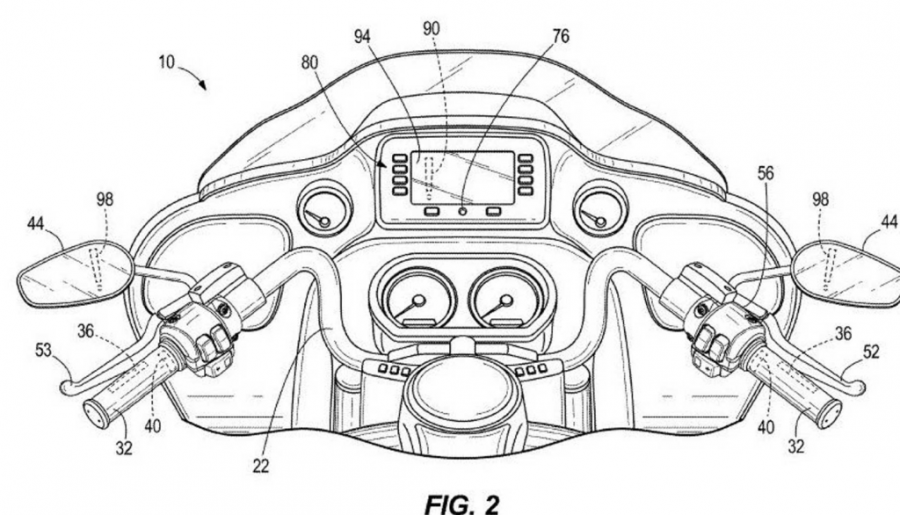 The sensors in the front and rear will be present, but from the looks of it; the adaptive cruise control will not. A big addition to this system is a camera located on the dash that actually monitors the rider themselves in addition to the surroundings that have been processed by the front and rear sensors.
That's a lot of tech, but why stop there? The filings also reveal a rider-facing camera built within a helmet that utilizes/records motion-tracking data of the rider's eyes.
As great as life-saving technology such as this is, it's also important to keep human control in the forefront, so when danger is imminent and the motorcycle senses something incoming, a series of alerts will notify the rider. If the rider does not act upon this alert, the bike will then decide to take matters into its own hands and begin the braking process on its own.