The Panniersky cooler bag — an esky for your panniers — will keep your food and/or drinks cold until the end of the day's ride, says Andy White of Andy Strapz.
He's been making adventure rider luggage and accessories since 1995, so he should know. 
Andy says he developed the prototype on a few trips over the end of last summer and the Andy Strapz crew then "tidied it up" to what is now the $68 Panniersky.
Panniersky
The finished product was then tested by "Scrawny Strapz" who did an Ironbutt run from the lowest point in Australia at Lake Eyre to the highest in Charlotte's Pass.
"His goal was to keep food fresh," Andy says. "Crisp apples, cheese that didn't resemble paste and a couple of coldies to celebrate reaching the goal."
Although it looks like there were ice-cold G&Ts at the end of the day!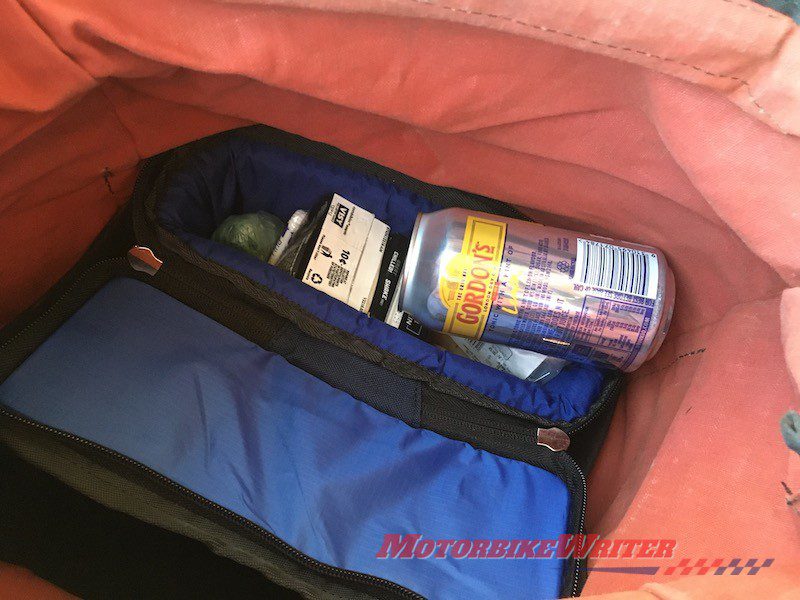 "It's a bit hard to rate a cooler like this," Andy says.
"Doing quasi-scientific measurements of ambient temperature and comparing temperature changes of the contents and a control … spare me!
"On a recent bench test we found that fridge-cold beers were drinkably cool after four hours. Add ice and it's all day.
"Keep it out of the sun and away from exhausts, of course.
"It helps to tuck it between camping gear for extra insulation if possible. That's why we included an inner dry bag. It was such an important addition to the concept."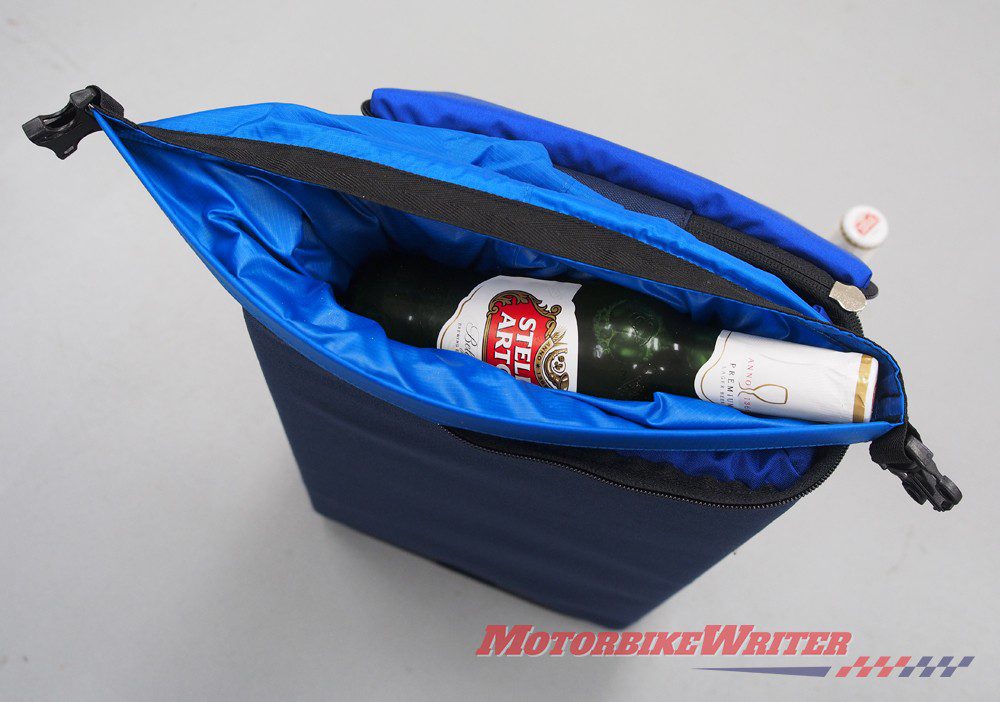 The Panniersky is a five-litre bag double-insulated with high-density foam (75PE for those who know that sort of stuff) and efficient Dacron insulation wadding, encased in a zippered, 1000 denier nylon bag.
It is made to fit inside soft saddle bags or hard panniers, or can be strapped on top of the rest of your gear.
Most importantly, it will hold a six pack of cans or bottles.