Lithuanian motorcycle clothing company Pando Moto claim their updated Steel Black 02 single-layer riding jeans for men and women are not only safer, but also more comfortable and blacker.
So we put them to the riding test.
I hope to never have to test the safety of the jeans and they have not yet been tested by Australia's MotoCAP clothing comfort and safety ratings system.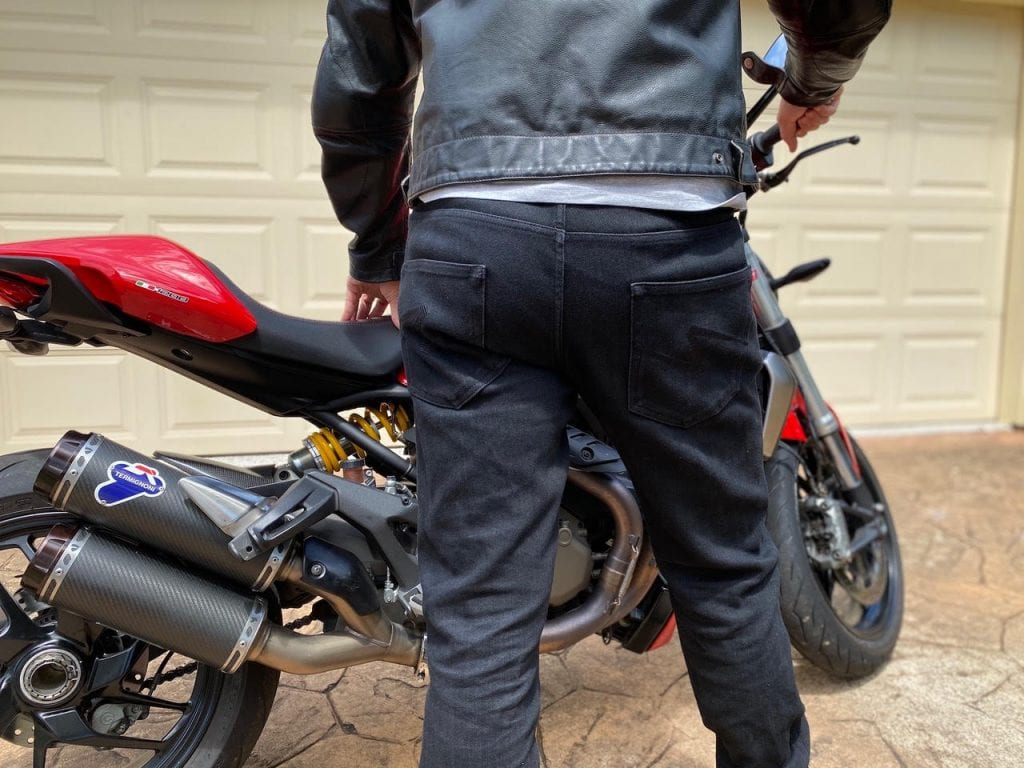 However, Pando Moto use new Dyneema single-layer denim and include SAS-TEC TripleFlex armor for knees and hips which make the jeans officially approved as personal protective equipment under EN 17092, level AA (speed 70km/h).
Dyneema is a Dutch invention which blends the abrasion-resistant material into a single-layer denim that meets CE standards for protection without the need for a separate layer.
Compared with the Steel Black 9 jeans I reviewed last year, they do look blacker. The previous jeans look more of a dark blue.
The cut is like that of a pair of fashionable jeans which broadens the utility as they can function as a 'regular' pair of jeans.
I have now put them to the comfort test for the coming hot summer weather in Australia.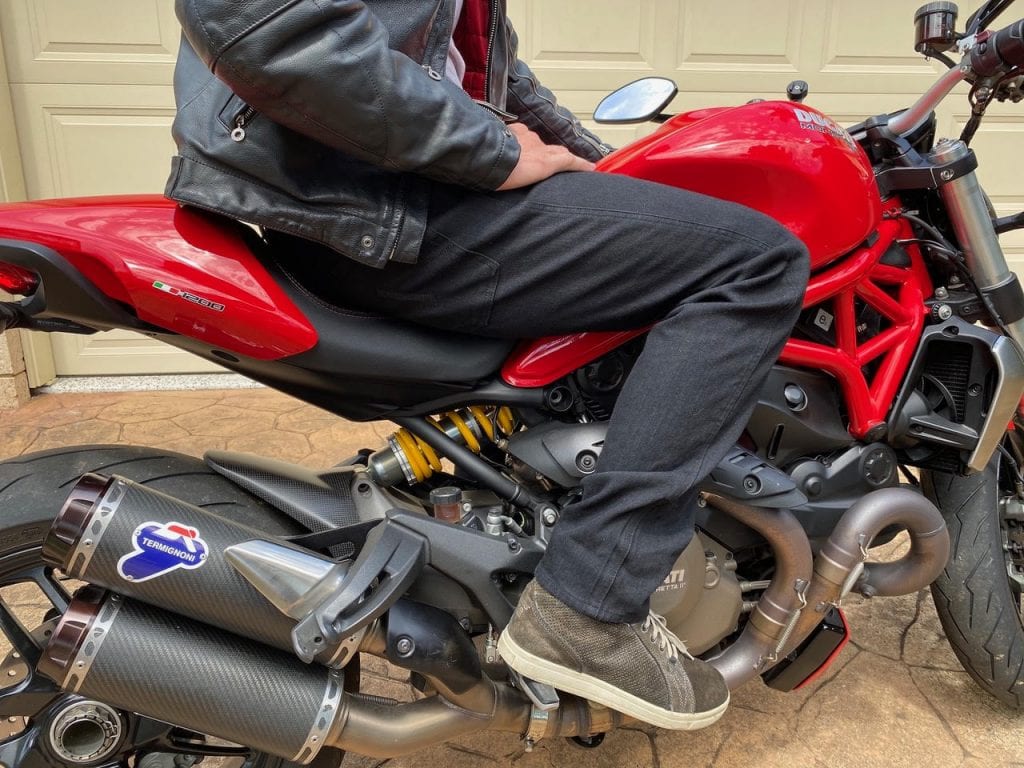 Thanks to the single-layer fabric protection they feel so lightweight and flexible when riding and remain cool up to ~32+ degrees.
They are also comfortable due to the ultra-thin armour.
In fact, you can't even tell they have the armour in them, unlike some riding jeans which look ridiculous with their knobbly knee armour.
It can be fiddly to install the armour, but just turn them inside out and it's a 2-minute job.
Other features such as pockets and key tag are great; similar to the previous generation.
The jeans cost €399 ($A554, $US402), which is not cheap, but they are certified safe for urban riding and are comfortable and so stylish you could wear them out without having to remove the armour.
They come in a small array of sizes from 29" waist to 34".