The pandemic has forced the Distinguished Gentleman's Ride and INTERMOT motorcycle show to go virtual, while the Sturgis Motorcycle Rally will go ahead. 
DGR operations manager Ramsey Sayed says it will still go ahead on 27 September 2020 around the globe, but as a "ride solo, together" event.
"Riders around the world will be encouraged to dapper up and either hop on their bikes if they're able to, or snap a shot of them with their classic and vintage styled motorcycle and join us online," he says.
In the absence of formally organised rides, participants are asked to register online, fundraise for Movember, dress-up, and ride as individuals and/or with a pillion.
While it could conceivably have gone ahead in some countries such as Australia, it would not be possible to conduct the event in the usual manner in many other countries as they still have stringent lockdowns in place.
Virtual DGR
"The focus for this year will be to connect riders from all around the world, despite their COVID-19 social distancing restrictions," Ramsey says.
"We want riders to know that we may be socially distanced, but we can still be connected digitally. It definitely came at a difficult time.
"We not only need to take people's local lockdown restrictions into consideration, but we also needed to consider how riders and hosts have been financially affected in losing jobs and security, and how this may have impacted their lives. It's a three-degrees of separation thing, some hosts either had COVID-19, or knew someone who did, and even have family members who lost their lives because of it. We wanted to be sensitive to those who spend countless hours volunteering to run their ride, who may not be able to get involved. 
"The main thing we'd want people to be aware of here is that we know that some areas of the world might be opened up by the time DGR hits in 2020, but DGR isn't only a local event – it's a global movement – and when we have so many folks who are integral in running their rides who have been heavily impacted by this, we need to look out for each other."
Many DGR fans may not like the virtual DGR idea but it will be a real test of the commitment of participants and whether they are doing it for the benefit of others and in the spirit of the event, or just for pleasure.
Movember funds
Meanwhile, Movember has released the $A1.15 million DGR-funded Social Connections Challenge to provide grants for new programs helping the mental and physical health of men in motorcycling.
Movember and DGR are looking for ideas that:
Cast a wider net to engage socially isolated men and strengthen social connections;

Leverage opportunities to engage hard-to-reach men;

Strengthen peer-to-peer support;

Improve knowledge about mental health and suicide prevention; and

Create opportunities for role modelling and mentorship.
If you are interested in submitting an idea, click here to learn more or email [email protected]. The closing date for submissions in all markets is 6 July 2020.
Motorcycle show cancelled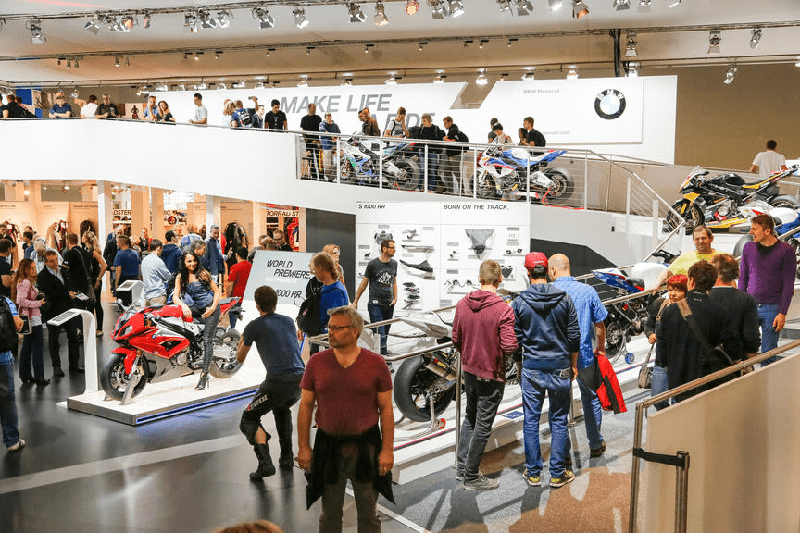 Meanwhile, the biennial Intermot motorcycle show in Cologne in October has been cancelled.
It will be replaced by a virtual event before the end of the year with the event not scheduled to return again until 2022.
There is no word yet on the fate of the annual EICMA motorcycle show in Milan in November.
Sturgis goes ahead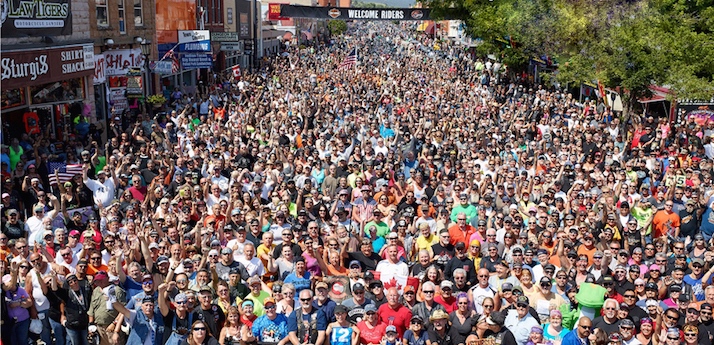 While the pandemic has forced events, races and shows to go virtual, the world's biggest motorcycle rally will go ahead in real life.
The Sturgis City Council has voted to go ahead with the 80th Sturgis Motorcycle Rally from August 7-16.
The event may not draw the usual hundreds of thousands f spectators this year and it will not include the usual parade, opening ceremony and B-1 bomber flyover.
Vendors will be required to wear personal protective equipment.
Mass testing is being considered for the safety of residents, but has not been approved.
Each test could cost $75 to $150 per person.