Laying down the line, striping, or just scribbling – whatever you want to call it – it's an art and a skill. Like any skill, you can get better over time with lots and lots of practice. But if you want to lay down lines as cool as these, you better get started now.
Categories:
Panels
Motorcycles
Helmets
Skate Boards
Christmas Tree Ornaments
Bowling Pins
Mannequins
People
Bottles
Yeti Cups
Here we go.
1 – Pinstriped Panels
2 – Pinstriped Motorcycles
3 – Custom Pinstriped Helmets
More Pinstriped Motorcycle Helmets –> 
4 – Skate Boards
5 – Pinstriped Xmas Tree Balls
6 – Pinstriped Bowling Pins
7 – Striped Mannequins
8 – People
9  – Bottles
10  – Yeti Cups
Miscellaneous: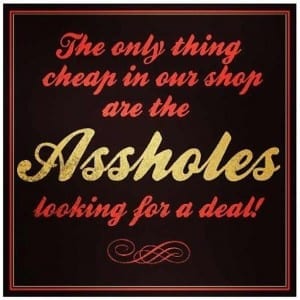 All you have to do is right click on an image, and you will have the owner of the artwork.
Enter their name into a google search and reach out to get your own crap painted.
Like they say – "Good work ain't cheap, and cheap work ain't good."
Interested in pinstriping your own motorcycle tanks, bags, and helmets?
Great  =  Start Here.
[schema type="review" url="http://webbikeworld.com/over-100-of-the-coolest-pinstriping-designs-you-have-ever-seen/" name="Pinstriping Designs" description="Over 100 of the coolest pinstriping designs you have ever seen" author="Karl Steinmeyer" ]