A small group of 20 cruiser riders has raised $1400 for the Royal Flying Doctor Service at their annual rally and now wants to organise an annual fundraiser for the service.
They're called the CCC or Cruiser Customizing Community, an online community of bikers affectionately referred to as "The Community" who met through the online store www.cruisercustomizing.com.
Spokesman Adrian Beacham says they come from all parts of Australia and have built an online friendship though a common bond and love of motorcycles.
"The group has been holding annual rallies now since 2010 and each year the rally is held in a different location," he says.
"Each year has something different happening and one year even hosted a wedding."
This year's CCC Rally on March 11, 2016, was based on Broken Hill where they raised funds for this year's chosen charity, the Royal Flying Doctor Service.
They visited the RFDS Bruce Langford Visitor Centre for a tour by Larry Angell and were shown all aspects of the RFDS operation and history.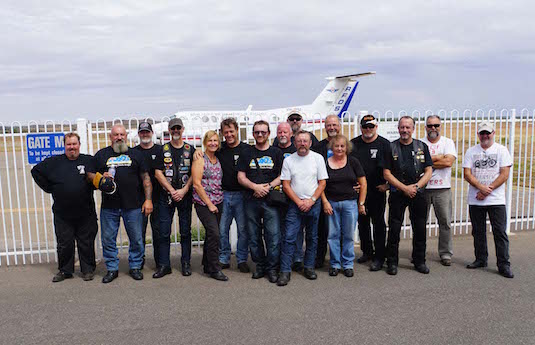 "After the visit, the group was determined to try and raise as much money as they could for this worthwhile cause," says Adrian.
With the assistance of local rider Sam Muscat, they met up with the local Sunday Riders group and joined their weekly ride. Local members were also invited to join the evening's festivities and charity auction.
After a ride to Silverton and Mundi Mundi Plains, the group returned to Broken Hill for the Annual Charity Auction and BBQ along with Steve Martin and Larry from the RFDS and Sam and Gerard Southon from the Sunday Riders.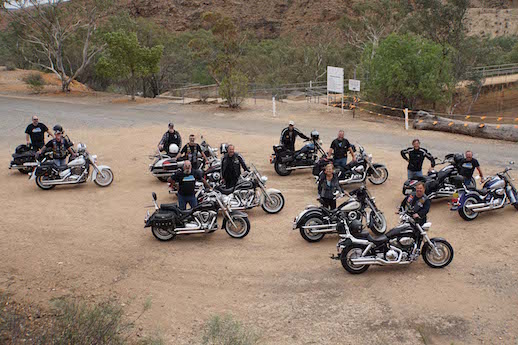 Rally organisers Adrian and Ann Beacham say they are happy with the $1400 raised considering the small number of riders and are looking at options for an annual fundraiser to support the RFDS outside of the rally.
They would also like to acknowledge Liz and Seb from the Gateway Motor Inn, and Rob Barone from Top End Meat for their support of the BBQ and auction.
If anyone is interested in joining the community go to http://cruiser.mototribe.com.