Suzuki's efforts in reimagining their zippy lineups may end up taking their gixxer fans by storm, but Granx Prix track stuff has been redirected to other efforts since they made their official exit from the MotoGP. 
While we know the company's goals to be absorbed by carbon neutrality, it doesn't hurt to be ticking all the proverbial boxes AND winning a championship (and record or two) on the side.
As one does.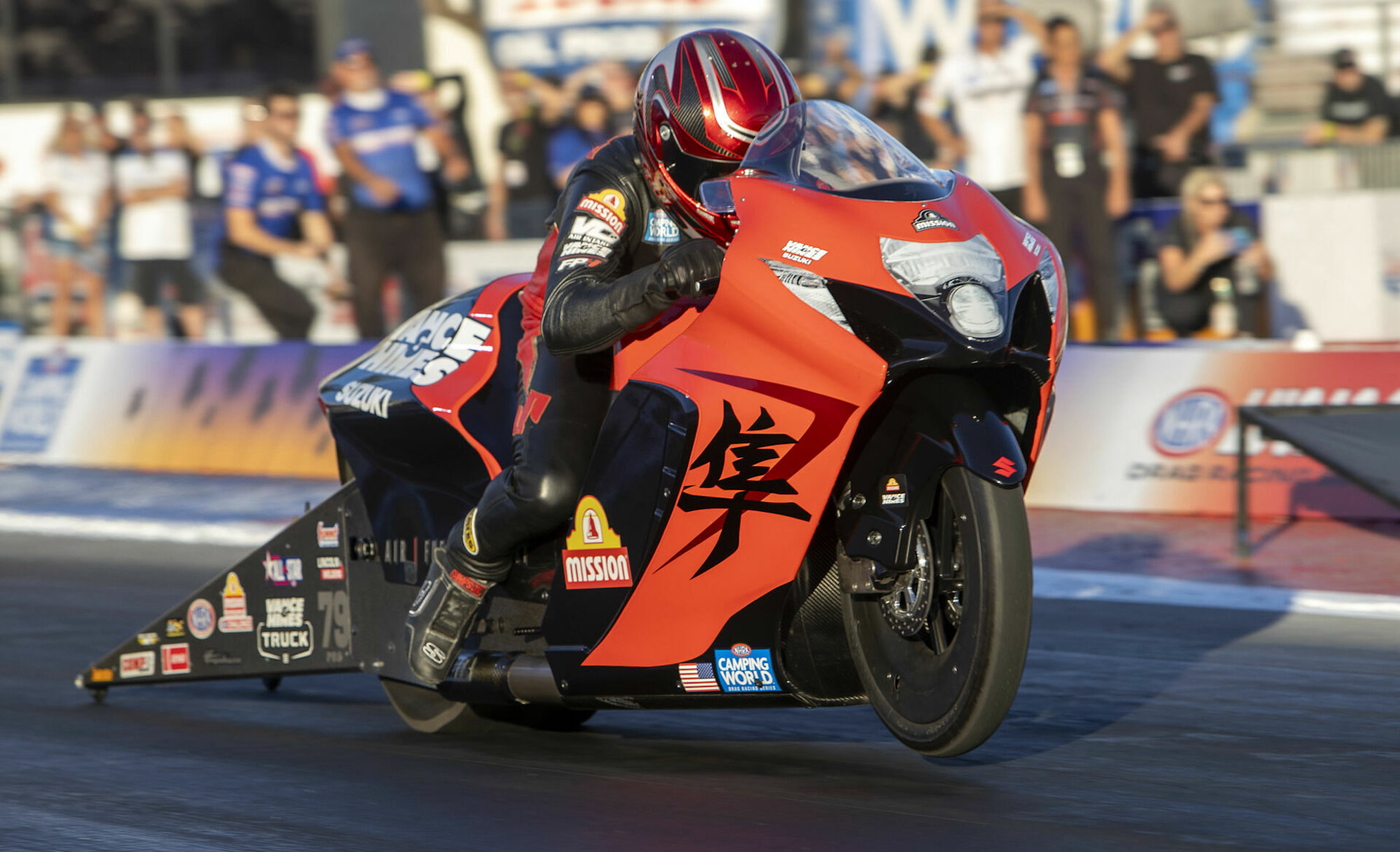 According to Suzuki's press release (published to Roadracing World), the Vance & Hines/Mission Suzuki team has a rookie by the name of Gaige Herrera who won the championship, beaning out 203.80mph in 6.661 seconds and making a new notch in the Pomona track's record lists.
That's the 14th time Hererra's gone and qualified for No. 1, and goodness knows he's chasing those dreams of his at a sprint:
If you have a dream, you have to chase it. I had an awesome group of people behind me, even before I joined Vance & Hines that pushed me to chase this dream."

It just goes to show if you have good people behind you, good things come… I never would have thought I would have been up here talking to you about a championship. It's been an amazing ride. It's a lot to take in, even right now it doesn't feel real."

– Gaige Herrera, 2023 NHRA champion (

Competition Plus

& Fox Sports)
Herrera's exploits have been properly clocked by crowds of Suzuki fans celebrating Suzuki's Homecoming; big congrats to Suzuki for (both) event(s), and we look forward to seeing what Herrera and his Gen III Hayabuse get up to in the coming seasons.