Add 40 Horsepower To Your Desk
If you're a MotoGP enthusiast and are a fan of teams that win (sometimes too often), you may want to head over to the Japanese HRC website and look into buying some of Marc's used motorcycle parts to use as a desk ornament.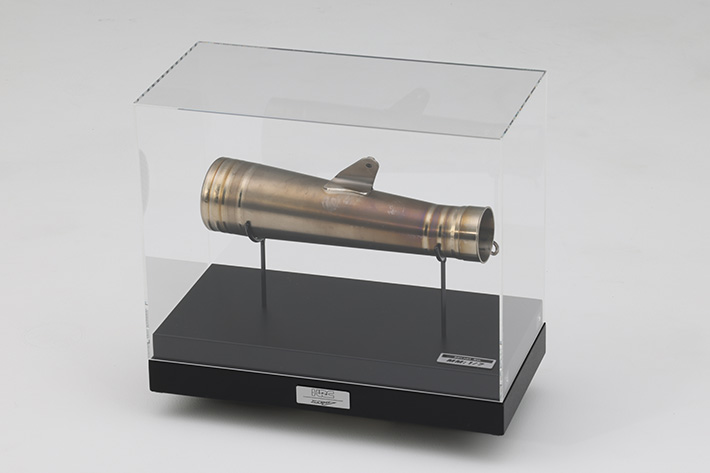 Currently, the website has the tailpipes taken from Marc Marquez's 2018 and 2019 RC213V MotoGP; brilliantly shown in a steel/acrylic display case. The case includes an aluminum plate with the HRC and RC213V emblems shown in addition to the official serial number.
There will be a total of four 2018 and three 2019's available, so make sure you get them while they're hot.
For those unaware, Marc Marquez is one of the most dominant MotoGP riders the sport has ever seen with a total of six world championship titles under his belt. He has won every year from 2013-2020 with the only omission being 2015.
As a result of his insane success, it's expected that these tailpipes will be selling for a pretty penny; 330,000 yen ( ~$3200 to be exact). Applications to purchase these historic pieces will continue from January 11th, 2021 up until January 24th, 2021. The winner will be taken through a lottery format and winners will receive an email about how to purchase the pipe shortly after winning.
Good luck!