Not only has Norton Motorcycles gone into administration over £300,000 in unpaid taxes, but now charges of fraud have been levelled at boss Stuart Garner who blames Brexit for his company's downfall.
In 2012 and 2013, 228 pensioners invested in five-year pension funds (Commando 2012 Pension Scheme, the Dominator 2012 Pension Scheme, and the Donington MC Pension Scheme) which invested primarily in Norton Motorcycles.
Trustee of all funds and sole director of their provider, Manocrest Ltd, was Stuart Garner.
The pensioners also claim their investment was not returned years after the lock-in period had expired.
Allegations
Problems go back to 2008 when a £1m loan came from the proceeds of a tax fraud. Two longstanding Norton associates were convicted over the fraud in 2013.
It is one of many problems encountered by Norton:
Customers who paid a deposit but never received a bike have taken legal action;

Claims that warranties have not been honoured;

A high turnover of staff;

Failure to pay parts suppliers resulting in a lack of spares and poor quality control;

A threat to strike the company off the Register of Companies over a late-filing notice; and

TT racing legend John McGuinness claims he could not contact Garner about his contract to race this year.
Investments and grants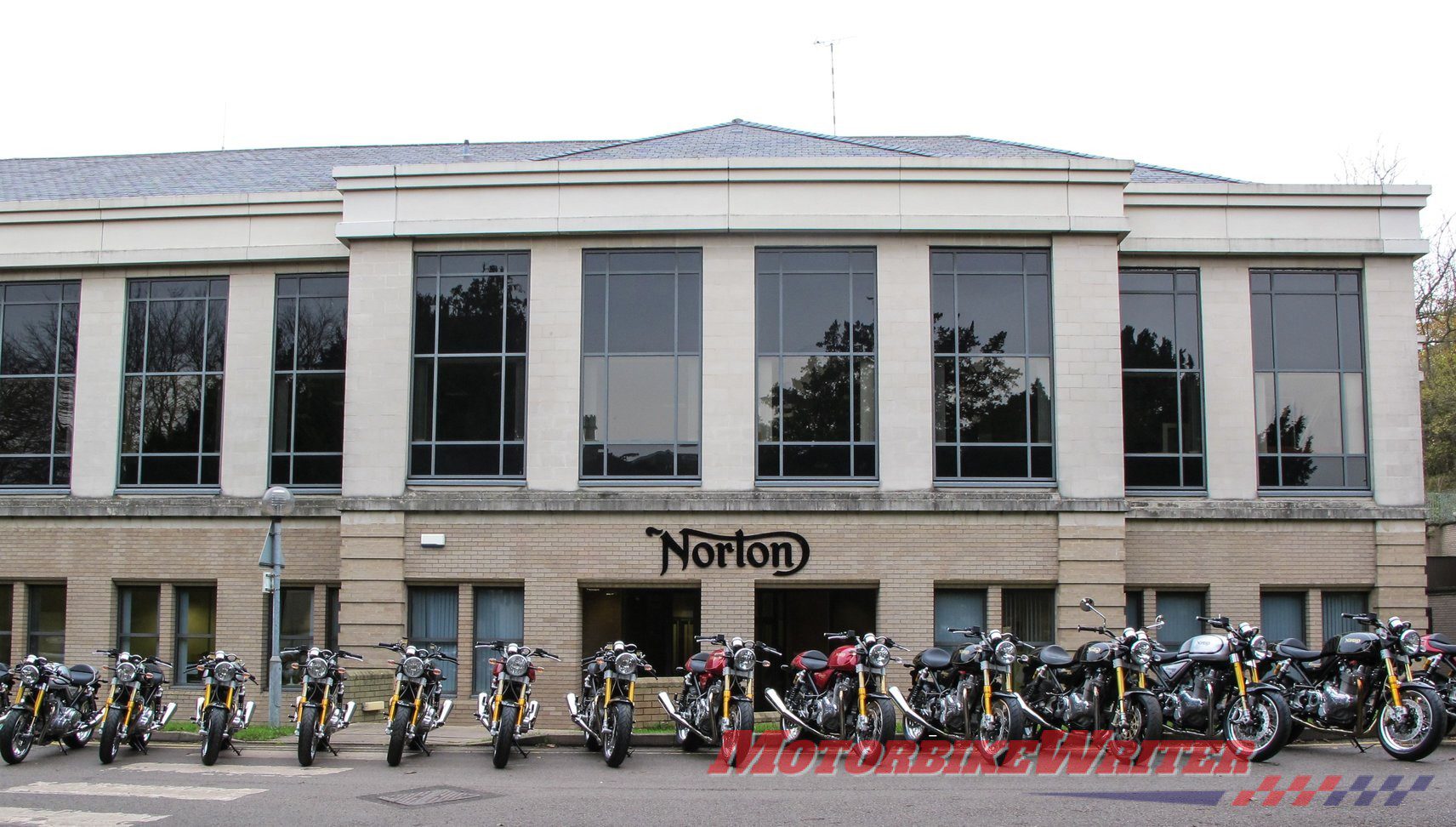 Despite this long list of problems and fraud allegations, the UK government backed a £625,000 loan by Santander in 2012 and promised the company a £4m grant in 2015.
It wasn;'t the only financial boost for the company.
Last year Norton also signed a £20m deal with Japan to deliver an extra 1000 motorcycles worth £5m to Japanese riders over the next five years.
And in November, when the company launched a crowd-funding campaign to meet a £30 million order book for V4 and Atlas models an anonymous investor allegedly coughed up £1m ($1.89m), pausing the campaign.
So where has all the money gone from the Santander loan, government grant, Japanese investment and the "anonymous investor's £1m" (if the latter ever did exist)?
Administration
Clearly Norton didn't have the money to pay their taxes, so Metro Bank appointed global accounting firm BDO UK as administrators on 29 January 2020.
In the UK, administration protects a company from creditors and winding-up proceedings while a solution can be reached.
BDO now has eight weeks to send out formal administrative proposals to all of the insolvent company's creditors and repay "without preference".
However, we expect creditors will line up behind HM Revenue & Customs who are owed £300,000.
Garner blames Brexit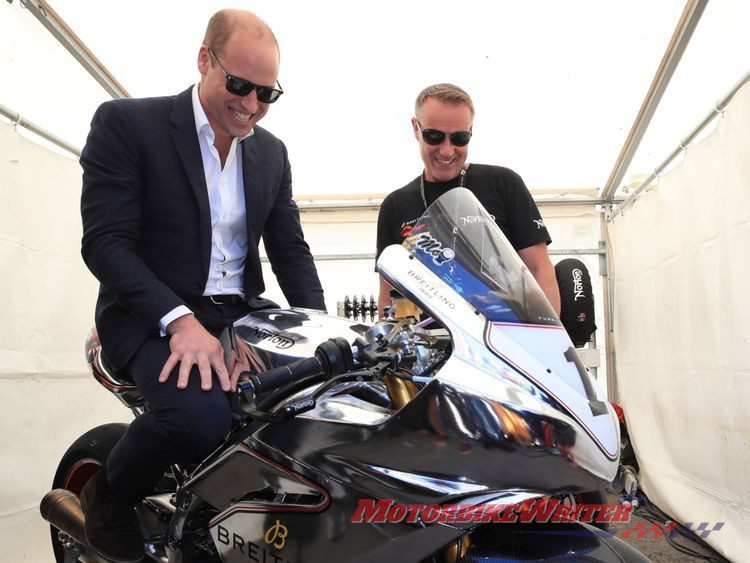 Garner says he is "devastated" and "personally have lost everything".
"However, my thoughts are with the Norton team and everyone involved, from customers, suppliers and shareholders at this truly difficult time," he says.
"Without dialogue, Metro Bank appointed BDO administrators yesterday. We are now working positively and proactively with BDO to ensure Norton has the best possible chance to find a buyer.
"It has become increasingly difficult to manufacture in the UK, with a growing tax burden and ongoing uncertainties over Brexit affecting many things like, tariffs, exports and availability of funding."
Australian customers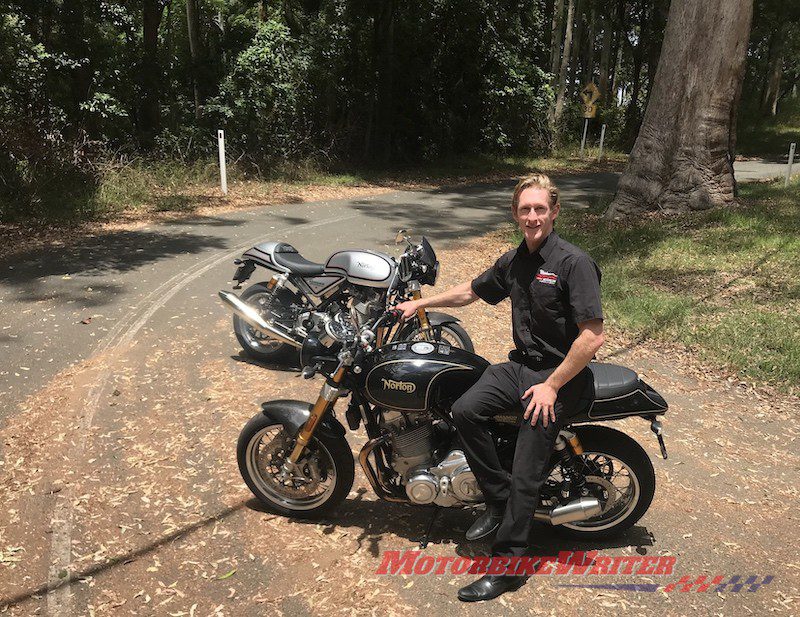 In 2018, Brisbane Motorcycles took over importing Norton from NF Importers who also distribute Ducati.
Brisbane Motorcycles managing director James Muttons assures Australian and New Zealand customers who placed deposits for new models with their local dealer would receive a full refund.
"However we are not sure what is in line for those that placed orders prior to our distribution with the factory directly," he says.
"We will obviously do our best to put those customers in touch with the correct people in the UK.
"In regards to existing Norton owners, we still have good stock of servicing parts, and will still be operating to ensure our customers are looked after.
"Ultimately we hope a larger brand with more experience will come in and continue the brand however this is purely speculation and we have had no official correspondence."
Former Norton retailer Matt Jones of now-defunct Rocker Classic Motorcycles says he believes many other small businesses will also "go the way Rocker did".
"Norton was a poisoned chalice and a lesson in business that I am still paying for today, both financially and mentally. Just horrendous," he says.