Norton Motorcycles has launched their new Dominator California (pictured above), signed a deal with India's Kinetic Group to build 650cc motorcycles and plans on a scrambler and off-roader.
Norton is one of many motorcycle manufacturers looking to do business in the world's biggest motorcycle market.
However, the latest move has many purists concerned that it may water-down the venerable British marque.
Norton is already suffering from reliability concerns from owners of the new 961cc Dominator and Commando.
While Norton is initially targeting India and Asian nations with their smaller-capacity bikes, Norton Motorcycles CEO Stuart Garner says it is not watering down the product.
In fact, he claims the 650cc parallel twin will have about 75kW of power compared with their current 961cc parallel-twin parallel twin pushrod engine with 60kW of power and 80Nm of torque.
The businessman bought the rights to Norton in 2008 from some US concerns and relaunched Norton in its Midlands home at Donington Park in 2013.
The company last year broke with tradition to release their first four-cylinder motorcycles, the limited-edition V4 SS costing £44,000 (about $A74,000, $US55,000) and the V4 RR at £28,000 (about $A47,000, $US35,000).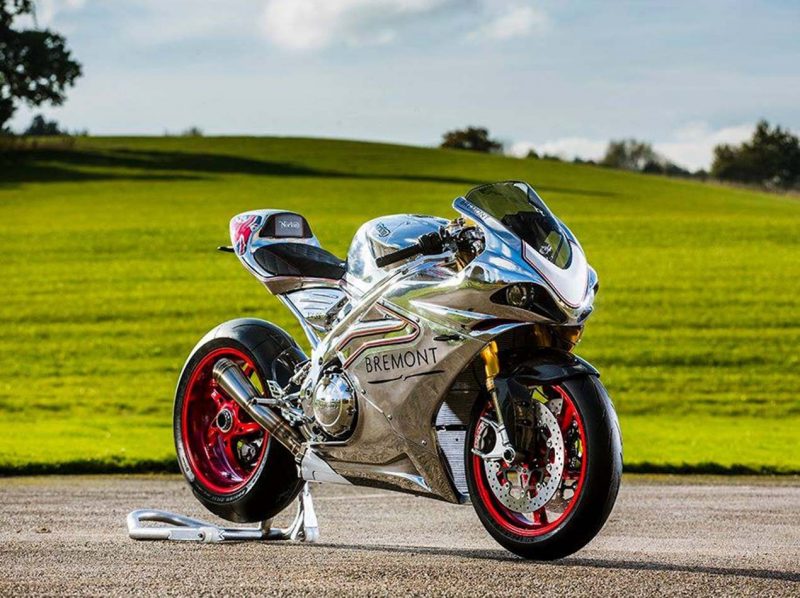 Dominator California
At the recent EICMA motorcycle show in Milan they also launched their latest model, the Dominator California with buckhorn bars.
It is obviously targeting the American market which used to equip Nortons and Triumph Bonnevilles with these cruiser-style handelbars.
There is no indication yet on pricing or availability of the 916cc Dominator California.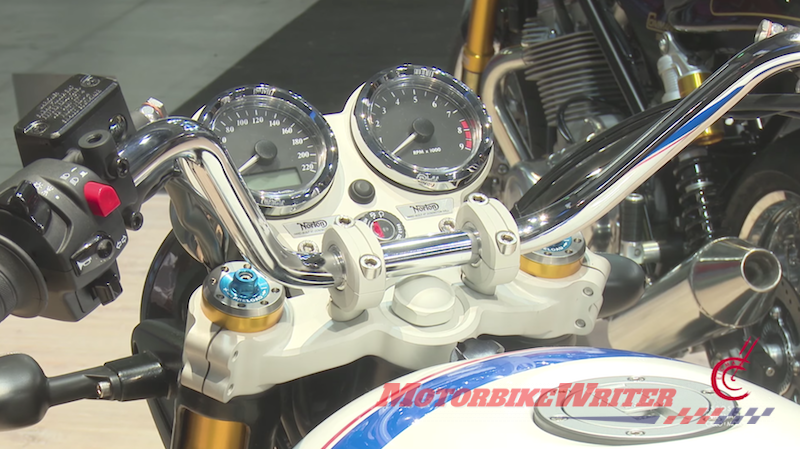 650cc development
Norton is also making low-powered 650cc engines for Chinese firm Zongshen, but the new 75kW 650cc Norton engine is being developed in-house.
The Norton move to 650cc twins comes as Indian-owned Royal Enfield recently unveiled their 650cc Interceptor and Continental GT at EICMA.
Stuart says they are also working on a new range of engines and platforms, including a scrambler and off-roader, which will be shared with Kinetic MotoRoyale.
It is not yet known what models and engines will be available outside of India and Asia.