Norton Motorcycles has followed the success of its Commando Street with a limited "Street" edition of the Dominator with upright bars and a hand-painted tank.
Only 50 bikes will be made costing £21,950.
Australian Norton importer James Mutton of Brisbane Motorcycles says the bikes are only available on order.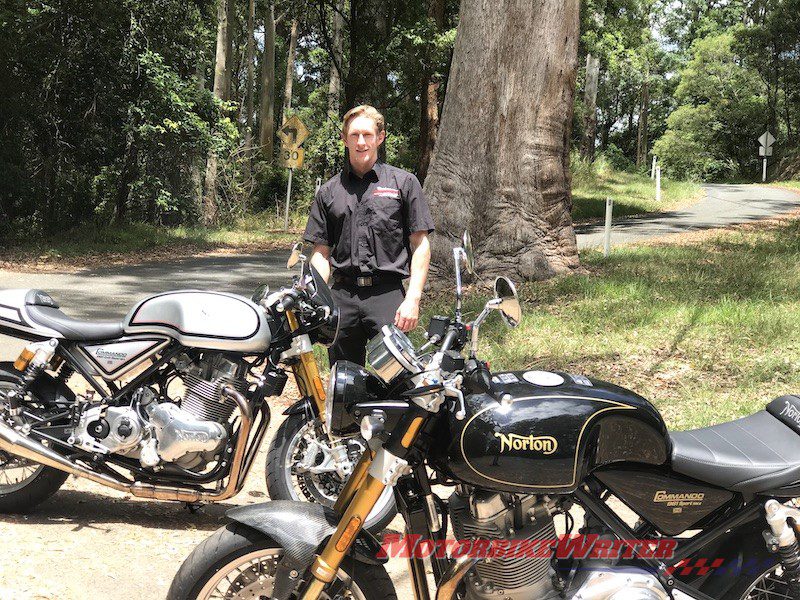 "The factory does not actually make stock as usual when they do a limited-edition bike," he says.
"They all sell out within a month or so and are then built and imported."
Dominator Street
The Dominator Street is expected to start deliveries from next month.
"We will probably end up bringing one or two in if an Australian customer places a deposit soon enough," James says.
Pricing will be similar to the Dominator Naked at $A52,990 (+ORC) and customers will need to leave a 10% deposit.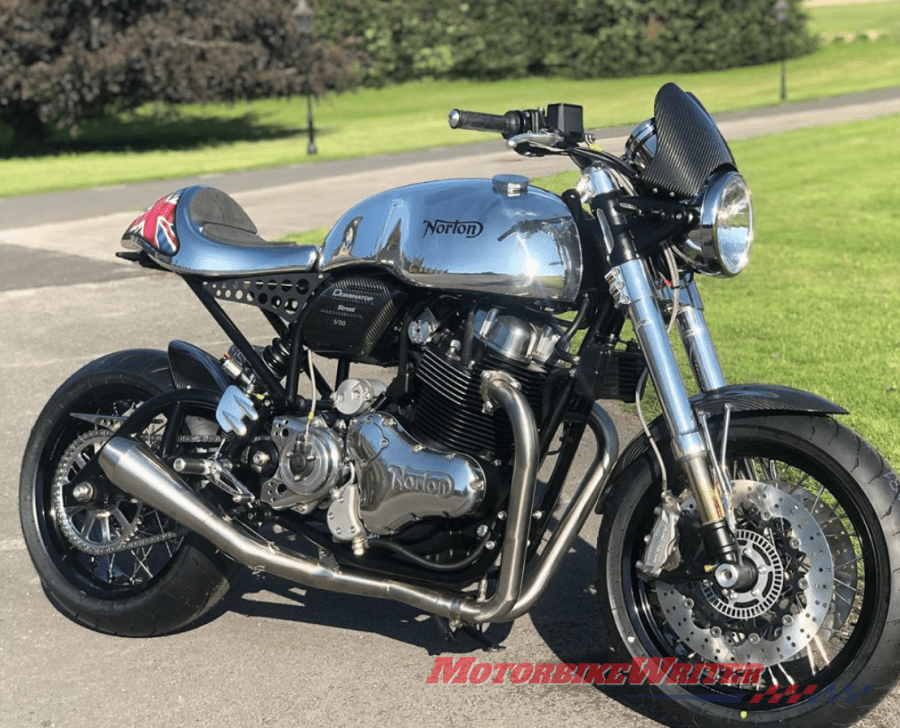 "Our market for this bike is obviously very small," Jame says.
"The very affluent motorcycle collector that has a passion for ultra-rare motorcycles and wishes to secure a bike that will have its own place in motorcycling history fits the profile of someone we would expect to order one of these bikes."
Norton says they have modified the Dominator chassis to give it a more "sporty" feel.
It comes with an Ohlins rear shock and Ohlins forks in either upside-down or conventional configurations for a classic appearance.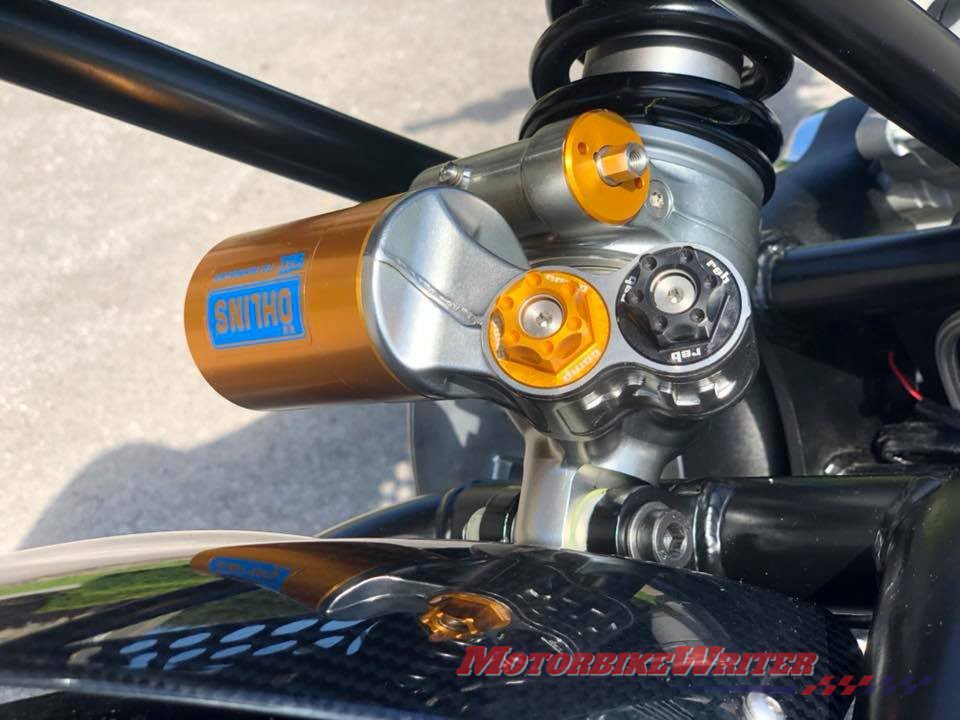 Features include lashings of carbonfibre and polished yokes and engine covers, and drilled clutch cover and chainguard.
The 961cc parallel-twin engine with 58kW and 90Nm now has more of a bark through the two-into-one handmade exhaust system.
Big year
James says he is expecting a big year from the handbuilt British brand.
Some £4m in government funding has now flowed through to the company who have also concluded a £20m deal with Japan.
The deal involves delivering an extra 1000 motorcycles worth £5m to Japanese riders over the next five years.
The extra money will allow Norton Motorcycles to revamp their plant in Castle Donington and hire 200 new workers.
"It's an amazing place with carpet on the floor and technicians hand assembling the bike at little work benches," James says.
The big new models coming from Norton soon are the flagship V4 and the affordable Atlas Nomad and Ranger.