A 70-year-old Canadian is appealing after his $850,000 lawsuit against a local council, police and a motorcycle group over excessive motorcycle exhaust noise was thrown out of court.
The Edmonton's Court of Queen's Bench threw out Richard Jones's case, saying it "discloses no reasonable cause of action, is frivolous, irrelevant or improper, and constitutes an abuse of process."
Richard says the peace and quiet of his Zen Buddhist backyard sanctum has been destroyed by weekend warriors on motorcycles with load exhaust pipes. "The cretins are totally destroying what this town used to be," he says, promising to "nail these sons of bitches".
However, don't dismiss one crazy complainant and believe the matter has gone away. The issue of loud motorcycle exhaust pipes has been brewing in several Canadian municipalities in recent months and has governments and police cracking down on loud motorcycles and cars.
Occasionally, police in other countries also crack down on exhaust noise as residents grow tired of the early Sunday morning cacophony of weekend warriors.
Rather than the community accepting the growing number to loud motorcycle exhausts, the advent of quiet electric motorcycles may actually make more people ask why bikes need to be so loud and could lead to even tougher noise restrictions in future.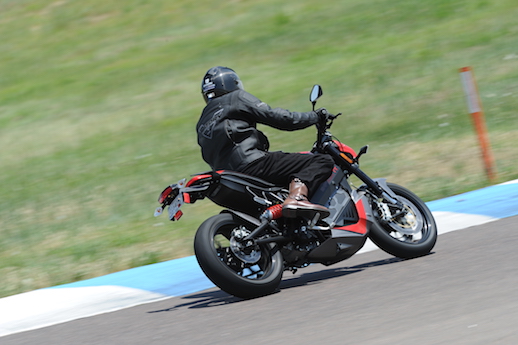 While many motorcycle riders will loudly shout that "Loud pipes save lives", the claim could fall on deaf ears as there are no studies that definitively support that theory. In fact, some studies suggest loud pipes make riders more aggressive, cause other motorists to react irrationally and do not make riders any more conspicuous.
The ageing, but still authoritative Hurt Report actually found that bikes with modified exhausts were overrepresented in crashes and that large, quiet touring bikes such as Goldwings were underrepresented. About the only supportive arguments for loud pipes are anecdotal.
Just as loud pipes saving lives is a myth, so is loud pipes cause hearing loss. It is more likely to be wind noise, according to the American Industrial Paramedic Services.
Noise limits vary in each country, but all factory supplied motorcycle exhausts for road use are legal.
If the dealer changes the muffler, you should ensure that the new muffler is compliant and get written confirmation.
While there are often penalties for anyone who sells a motorcycle with a defective exhaust system, it is usually only the rider who cops the fine! Find out how you can beat a noisy exhaust fine.
If you change your bike's muffler, consult with your local noise regulations to ensure that the pipe is legal.
However, that is not the end of it, as the packing inside a muffler can deteriorate over time causing the pipe to get louder. Just having a sticker or stamp on the exhaust to say it complies will not save you from a fine if a police officer or transport department inspector has a noise meter. Sometimes police have been known to issue a fine based on their judgement rather than a calibrated scientific noise meter!
What usually happens is they will issue a show-cause notice as the roadside test may not be sufficient to issue a ticket. Instead, you will be summoned to take your bike to a transport department facility for a proper noise test. If you fail, you will not only pay a fine, but have to present the bike again with a compliant muffler fitted before the bike is deemed legal.
Is it worth it for all our sakes?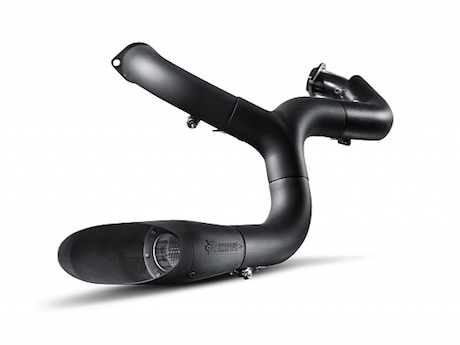 I've only changed the muffler on a couple of bikes I've owned. While I love the sound of a deep note from an exhaust, I hate raspy exhausts and I find loud, droning pipes give me a headache on a long trip.
However, on many occasions I've been given a demo bike to ride by the motorcycle companies who have fitted aftermarket motorcycle exhausts in an attempt to please motorcycle journalists. Some of them are illegal and even have warnings imprinted on them such as "Off-road use only". I once rejected a test bike because of this as it was attention-drawing loud and my licence was short on points.
If I have a bike to test which has an illegal pipe and I choose to take my chances with the law, I modify my riding behaviour. For a start, I don't let it warm up for several minutes in my garage, annoying the neighbours, or switch it on and arrogantly let it idle just metres from cafe tables while I put on my helmet and gloves. Most modern bikes don't need any warm-up before riding, anyway.
I also don't blip the throttle or encourage the bike to make loud noises when passing through urban areas (except maybe tunnels!). Out in the country, I'm also careful not to fire it up when passing livestock as it can frighten them, causing them to stampede or run into barbed-wire fences.
If we all modify our behaviour just a little, we might still get away with it a little longer … before vexatious litigants like Mr Jones, the noise/fun police and the electric motorcycle industry destroy all our fun.