Amid all the pandemic doom and gloom surrounding cancelled motorcycle racing, motorcycle rallies and events, MotoGP has announced some great news for fans.
MotoGP will make all their content free until racing starts again.
They had been making some races available for free while they sorted out the calendar which they say could now extend int January 2021.
Now they have made all their content free.
That means all their historic races, documentaries, interviews and more.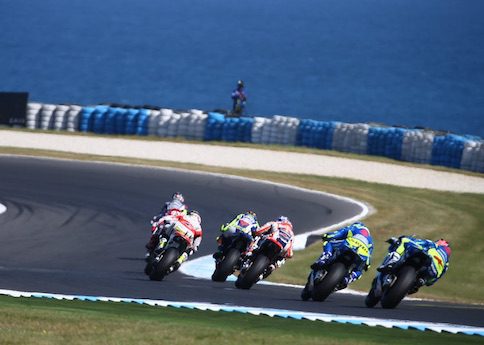 "If you're a MotoGP fan and these days feel lacking in action, don't worry, we've got the answer," the official announcement says.
"From today until the championship begins you can enjoy a taste of everything MotoGP VideoPass has to offer for free.
"From the whole archive of past races (from 1992 until Qatar 2020) to all the documentaries, exclusive interviews, historic highlights and more, it'll be sure to satisfy your race hunger until the Covid-19 crisis is over and we can go racing again!
"It's an opportunity to enjoy our enormous archive of content, available on motogp.com, and will no doubt please all of our motorcycle fans."
Pandemic relief
So if you are self-isolating during the pandemic and have run out of things to watch on Netflix, or you just want to catch up on races you've missed, this is a great opportunity.
Of course you will have to register and MotoGP will be hoping you get hooked and continue with a subscription.
Click here for your free trial.
Normal prices are €139.99 (about $A260) for a season.
When MotoGP, World Superbikes and all other forms of cancelled motorcycle racing begins again is anyone's guess.
Meanwhile, go for a ride to self-isolate and follow these pandemic health and safety tips.