A new legislation signed by Governor Kathy Hochul has just given all New Yorkers the ability to drive without a motorcycle license – provided, of course, that the machines in question are the three-wheeled kind from local brand Arcimoto Fun Utility Vehicles. 
The report from Yahoo! Finance states that the bill, also known as 'A7192A/S6335' and sponsored by Assemblywoman Donna Lupardo and Senator Tim Kennedy, now joins a line of other states in the bid to get people out riding machines – specifically, locally-made units that promote efficient transportation without compromising on fun. 
Mark Frohnmayer (the CEO and Founder of Arcimoto), Assemblywoman Donna Lupardo, and Senator Tim Kennedy (the Chair of the Senate Transportation Committee) are all tickled pink to be making this offering to citizens of the Empire State – especially considering how the burgeoning brand will benefit the surrounding economy.
Mark Frohnmayer, CEO and Founder, Arcimoto:
"Excelsior! We applaud the great state of New York for passing this important legislation. New York continues to show leadership pushing for reforms to address the climate crisis we face, and allowing their constituents to more easily make sustainable transportation choices that don't depend on imported fossil fuels."
"We commend Governor Kathy Hochul, State Senator Tim Kennedy, and Assemblymember Donna Lupardo for leading the charge on this pragmatic change."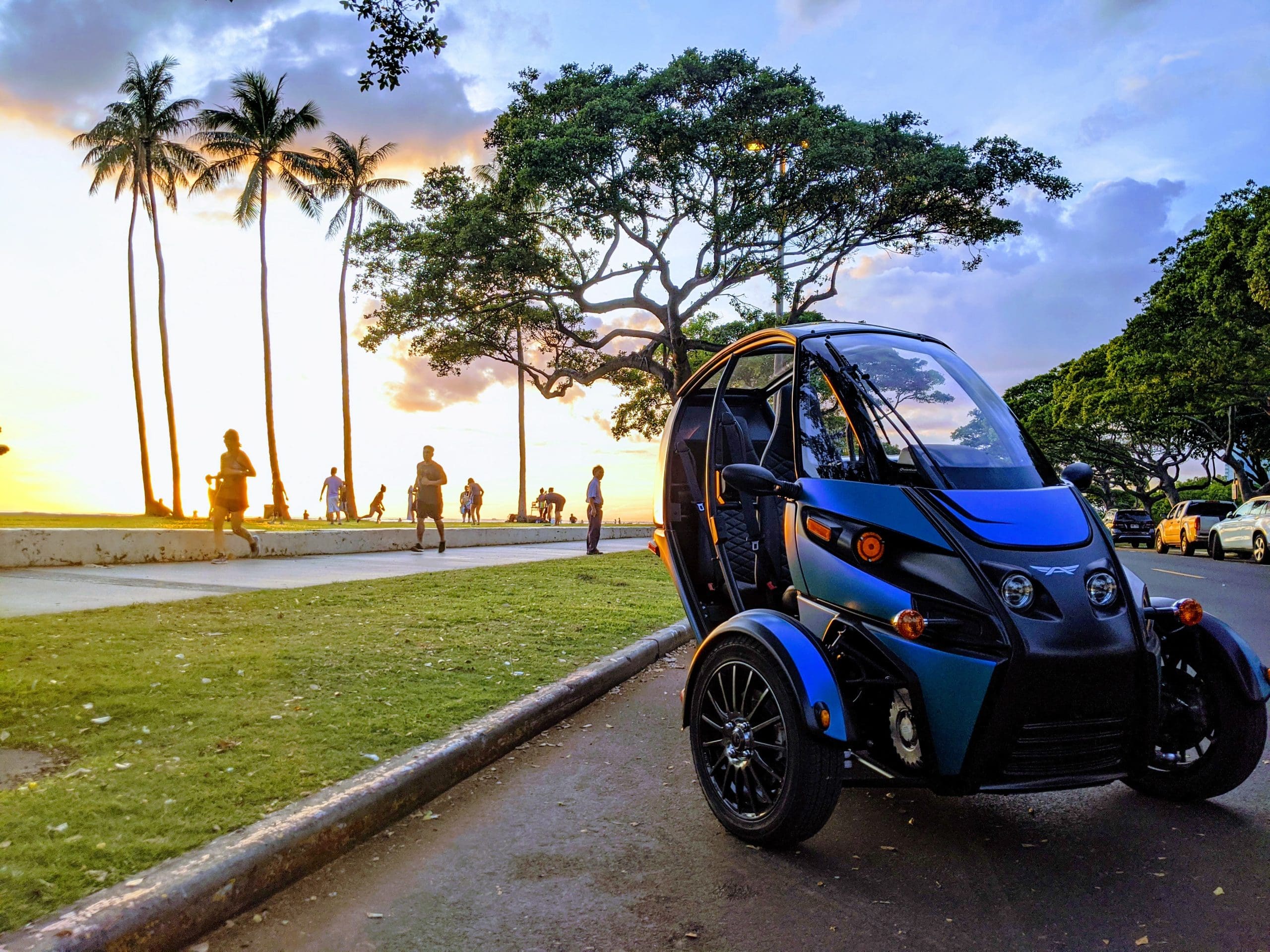 Assemblywoman Donna Lupardo:
"We have worked on this bill for a number of years in order to bring it across the finish line. This will open up the autocycle market to a much wider customer base. Seniors, in particular, wanted to have this option but questioned their ability to obtain a motorcycle license."
"Thank you to Senator Kennedy for his partnership and to Governor Hochul for her support."
Senator Tim Kennedy, the Chair of the Senate Transportation Committee:
"Through this legislation, we're bringing New York State in line with many other states across the nation, while simultaneously strengthening accessibility for autocycle drivers and investing in sustainable models of transportation."
"I'm proud to champion this alongside Assemblymember Lupardo, and thank Governor Hochul for making this a priority and signing this bill into law."
For more information, be sure to head over to Arcimoto's website; drop a comment below letting us know what you think, stay tuned via our newsletter if you'd rather a curated list hit your inbox for ease of access, and as always – stay safe on the twisties.