You May See Some of These Ugly Trikes on the Road Soon
Arcimoto has an electric trike it thinks will be the future of transportation. The company just received $4.5 million to make its vision a reality. Arcimoto calls its fully electric trike a Fun Utility Vehicle (FUV), and it will start ramping up production in 2019.
The FUV is like a mashup of a car and trike. In the eyes of the law, it falls in with motorcycles. With that said, when Arcimoto first started out, the company wanted to build a three-wheeled car with a steering wheel. The final design has handlebars and motorcycle-like controls.
Arcimoto's FUV has been a long time coming. It's something that has popped up again and again in automotive and motorcycle news. Because it blends the lines between car and motorcycle, people don't always seem to know how to take it.
That hasn't stopped people from ordering these ugly things, though. According to RideApart, the company has 3,250 preorders. The new round of funding the company received from FOD Capital, LLC, will help it fulfill those orders and kick its production into high gear.
What Can It Do?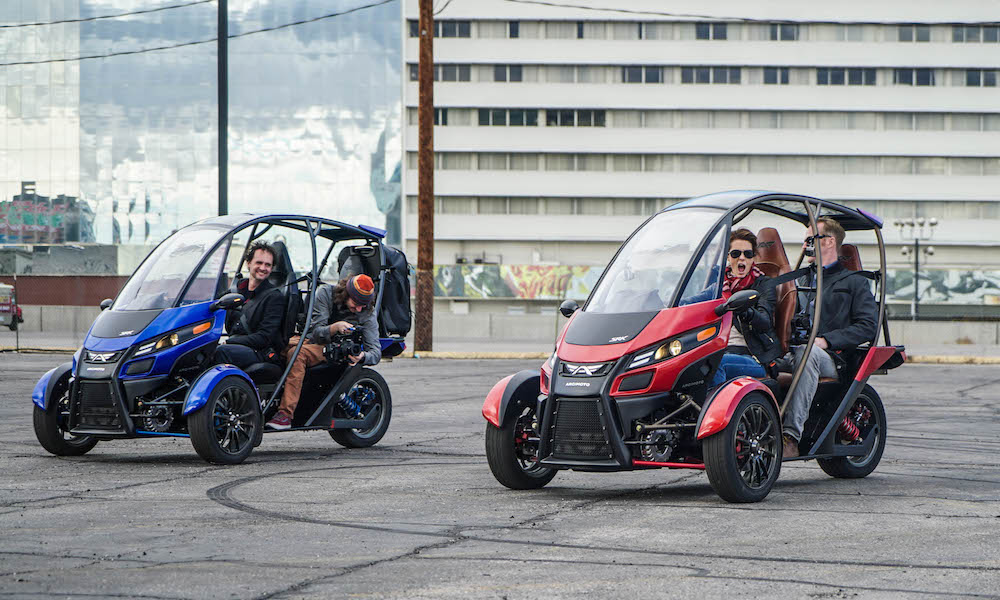 The Arcimoto is no electric trike pipe dream. It was founded in 2007. The vehicle seems to have been well-developed. It has a top speed of 80 mph and a range of 70 to 130 miles depending on the battery pack you choose. It has a charge time of 3.5 to 8 hours depending on the battery and charging station.
For power, the trike uses two 25 kW electric motors that make 67 hp. Those electric motors are good enough for a 0-60 mph time of 7.5 seconds. It comes with regenerative braking, two seats, forward and reverse gearing, and some nice amenities like heated handgrips and a full HVAC system should you choose to equip it.
The open-air design of the Arcimoto FUV is unique. The company sells soft and hard doors to close you off from the elements should you want that.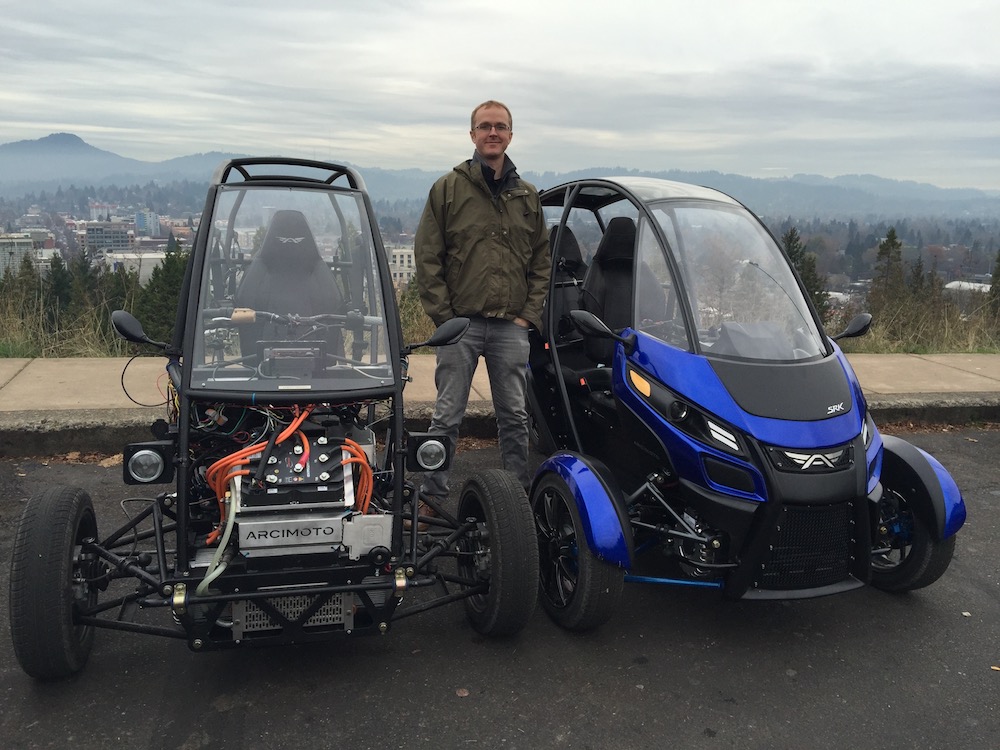 As interesting as the vehicle is, I don't see this taking off like Arcimoto hopes. The vehicle's starting price is $11,900. With options, that price would only go up. According to the company, it expects the average price with add-ons to be around $15,000. That's a lot of money.
Arcimoto seems to see this as an alternative to a car or motorcycle. You can buy a really nice motorcycle for less than $11,900 and an awesome one for around $15,000.
You can also buy a decent car for that price. Heck, a brand spanking new Nissan Versa only costs a little over $12,000. If you have $15,000 to spend, your options increase significantly. I think the Arcimoto FUV is a novel idea and likely well-executed from a design and engineering standpoint, but for the money, I'd rather buy something else.