Honda has announced prices for its 2017 300cc models with the CBR300R up $150 to $5399 and the CB300F naked bike (pictured above) down $500 to $5199.
There are no changes to the models for 2017, so the $150 ride on the CBR300R may simply be because it is already fairly popular.
The CBR300R is the second-top-selling super sports bike after Honda's CBR500R, yet it doesn't rate in the top 10- learner-approved bikes.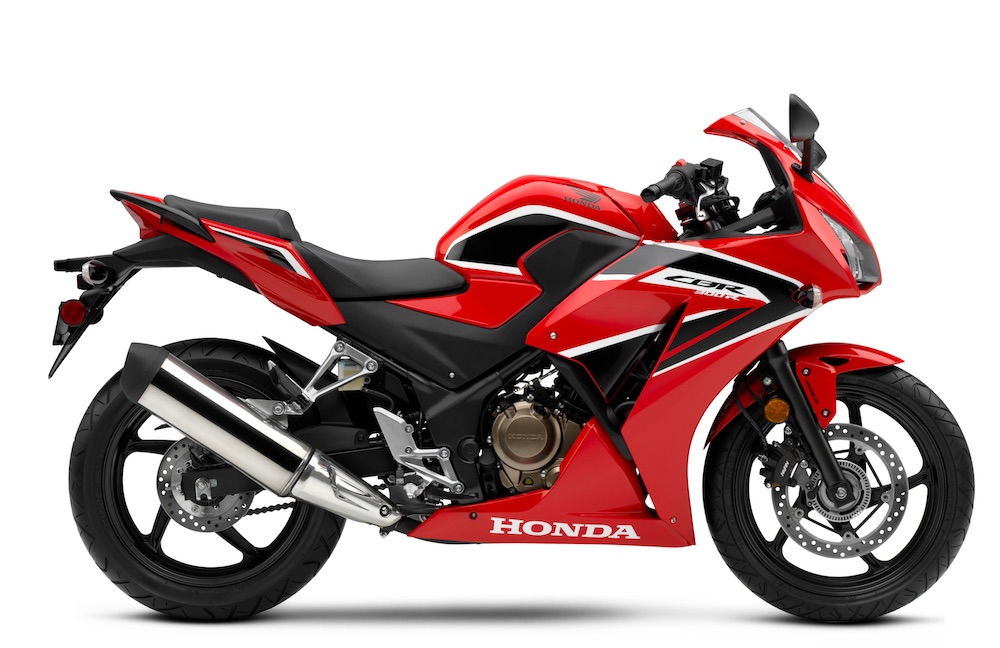 The $500 drop in price for the CB500F follows a January sales initiative where $500 "Honda Dollars" were offered on the CB300F as well as 2016-model CBR300R, CBR500R, CB500F, CBR1000RR and Special Edition Fireblade CBR1000SE.
Honda Dollars mean that when you buy one of their listed bikes, they give you $500 to spend in the store on accessories or servicing, or you can choose a $500 reduction in the purchase price.
The CB300F and CBR300R are powered by 300cc liquid-cooled single-cylinder engines tuned for low-down torque performance.
2017 CBR300R is available in Millennium Red, Black and Lemon Ice Yellow/Matte Gunpowder Black Metallic and CB300F comes in Matte Crypton Silver Metallic/ Lemon Ice Yellow and Millennium Red.