New models such as the Harley-Davidson Street 500, Ducati Scrambler and Indian Scout are driving a steady increase in road motorcycles in Australia in the first half of 2015.
Road bike sales were solid at a 0.08% increase to 21,668, according to the official figures released by the Federal Chamber of Automotive Industries.
The whole market was slightly down by 1.3% to 51,578, but ATVs were up a whopping 11.3% to 11,049, while scooters continued to slide, down a massive 25.9%, and off-road motorcycle sales were down 5.8%.
Harley-Davidson had a scorcher of a first half with a 14.6% increase to 4566, moving past Honda to become the top-selling road bike company in Australia as cruiser sales continue to run rampant.
Harley now accounts for more than one in every five road bikes sold.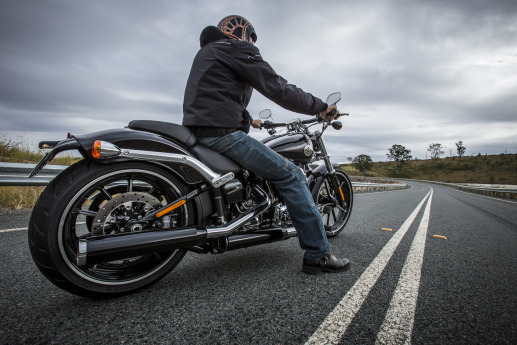 The Softail Breakout continues to sell well and is now the third-best-selling bike in Australia with 765 sales, up 28.4%.
Their new learner-approved Street 500 was fourth with 745 sales, despite not being available until February. 
Harley-Davidson Australia and New Zealand boss Nigel Keough thanked both customers and their dealer network for the result. "It's wonderful to see more people part of our Harley-Davidson family and enjoying the passion of owning a Harley-Davidson," he says.
Meanwhile, its new cruiser competitor, Indian Motorcycle, was up a massive 67.8% to 292, largely on sales of the new 1133cc Indian Scout. That brought it into the top 10 road bike companies for the first time.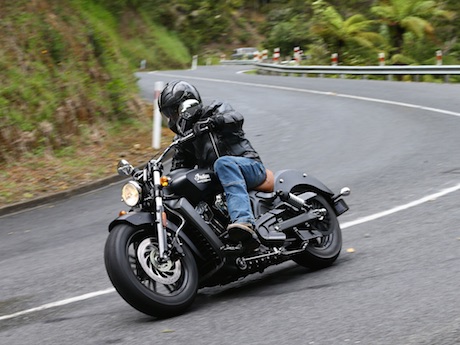 Ducati Australia was also a winner, up 7.3% to 981, with a 50% sales result in June alone, after the introduction of new models, especially the Scrambler.
The bike has helped Ducati set a new half-year record of 32,600 sales worldwide, up 22%. More than 9000 Scramblers have been sold which is almost twice as many as the next most popular Ducati model, the Multistrada.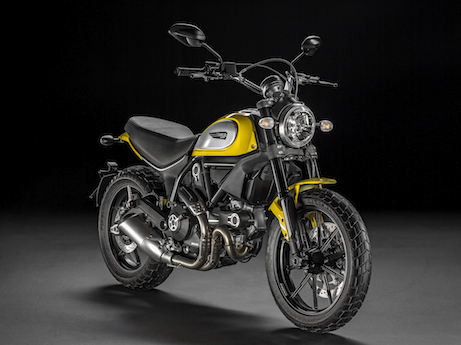 Other road bike companies that scored well were Yamaha up 22.2% to 3066, largely thanks to its Masters of Torque range, BMW up 16.8% to 1648 and Triumph up 11.5% to 1497.
FCAI Chief Executive Tony Weber says road motorcycles account for almost half of the new motorcycle, ATV and scooter market.
Top 10 bikes (ex ATVs) Jan-June, 2015

Manufacturer
Model
Total
YTD 2015
YTD 2014
% Chg
Honda
CT110X
1123
1486
-24.4%
Kawasaki
Ninja 300
1096
1442
-24.0%
Harley-Davidson
FXSB
765
596
28.4%
Harley-Davidson
XG500
745
0
–
Yamaha
MT07L
701
0
–
Honda
CRF50F
676
1038
-34.9%
Honda
CRF230F
644
437
47.4%
Honda
CBR300R
624
0
–
Yamaha
TTR50
612
650
-5.8%
Honda
CBR500R
564
1049
-46.2%
Top 10 road bike companies

Manufacturer
Total
YTD 2015
YTD 2014
% Chg
Harley-Davidson
4566
3985
14.6%
Honda
3980
4364
-8.8%
Yamaha
3066
2508
22.2%
Kawasaki
2874
2914
-1.4%
BMW
1648
1411
16.8%
Triumph
1497
1343
11.5%
Suzuki
1292
1537
-15.9%
Ducati
981
914
7.3%
KTM
649
872
-25.6%
Indian
292
174
67.8%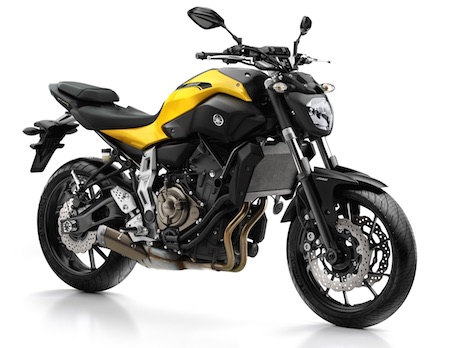 Road bikes

Manufacturer
Model
Total
YTD 2015
YTD 2014
% Chg
Honda
CT110X
1123
1486
-24.4%
Kawasaki
Ninja 300
1096
1442
-24%
Harley-Davidson
FXSB
765
596
28.4%
Harley-Davidson
XG500
745
0
100%
Yamaha
MT07L
701
0
100%
Honda
CBR300R
624
0
100%
Honda
CBR500R
564
1049
-46.2%
Honda
CB125E
437
482
-9.3%
Yamaha
MT-09
408
434
-6.0%
Yamaha
XVS650
349
452
-22.8%
Cruisers

Manufacturer
Model
Total
YTD 2015
YTD 2014
% Chg
Harley Davidson
FXSB
765
596
28.4%
Harley Davidson
XG500
745
0
100.0%
Yamaha
XVS650
349
452
-22.8%
Harley Davidson
VRSCDX
320
245
30.6%
Harley Davidson
FXDB
318
353
-9.9%
Harley Davidson
XL883N
217
176
23.3%
Harley Davidson
FXDF
208
270
-23.0%
Harley Davidson
FXST
184
175
5.1%
Kawasaki
Vulcan S ABS
179
0
100.0%
Harley Davidson
FXDL
174
75
132.0%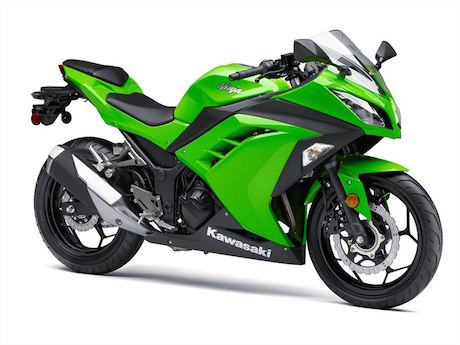 Sports Touring

Manufacturer
Model
Total
YTD 2015
YTD 2014
% Chg
Kawasaki
Ninja 300
1096
1442
-24%
Kawasaki
Ninja 650R
234
231
1.3%
Yamaha
MT09TRA
166
0
100%
Kawasaki
VERSYS
117
63
85.7%
Honda
VFR800
76
67
13.4%
Kawasaki
Ninja 1000
75
96
-21.9%
Suzuki
GSX1300R
63
85
-25.9%
Yamaha
FZ6R
61
136
-55.1%
Honda
CBR650F
55
26
111.5%
BMW
K 1300 S
48
36
33.3%
Naked

Manufacturer
Model
Total
YTD 2015
YTD 2014
% Chg
Yamaha
MT07L
701
0
100.0%
Yamaha
MT-09
408
434
-6.0%
Ducati
Scrambler 800
190
0
100.0%
Triumph
Street Triple
158
166
-4.8%
Triumph
Bonneville T100
139
106
31.1%
BMW
S 1000 R
138
61
126.2%
Honda
CB500FA
137
194
-29.4%
KTM
390Duke
134
383
-65.0%
Ducati
M659
131
182
-28.0%
Honda
CB300F
130
0
100.0%
Super Sport

Manufacturer
Model
Total
YTD 2015
YTD 2014
% Chg
Honda
CBR300R
624
0
100%
Honda
CBR500R
564
1049
-46.2%
Yamaha
YZF-R1
319
101
215.8%
Yamaha
YZF-R3A
223
0
100%
BMW
S 1000 RR
192
117
64.1%
KTM
RC390
186
0
100.0%
Honda
CBR1000RR
177
168
5.4%
Ducati
899 Panigale
150
150
0.0%
Hyosung
GT650R
135
115
17.4%
Triumph
DAYTONA 675
100
131
-23.7%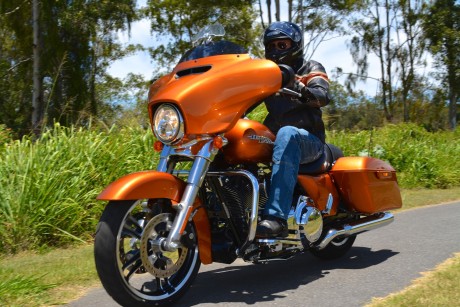 Touring

Manufacturer
Model
Total
YTD 2015
YTD 2014
% Chg
Harley Davidson
FLHXS
167
0
100%
Harley Davidson
FLHTK
107
144
-25.7%
BMW
R 1200 RT
97
81
19.8%
Harley Davidson
FLHXSE2
79
0
100%
Harley Davidson
FLHRC
74
102
-27.5%
Yamaha
FJR1300
71
82
-13.4%
Harley Davidson
FLTRXS
78
0
100%
Triumph
T/Bird LT
54
50
8.0%
Honda
GL1800
52
41
26.8%
BMW
F 800 GT
35
31
12.9%