Brisbane's blossoming custom bike scene now has a new leather accessories brand, Port and Hide, which officially launched recently at Smoked Garage in the Valley.
The brand specialises in handcrafted leather goods designed to fit custom, café-racer and classic-inspired motorcycles.
Emerging scene
Port and Hide co-founder Josh Bailey says the brand is part of an emerging scene brimming with people looking to express their creativity by building unique machines and meeting like-minded people.
"Our products aren't just about hand-crafting leather bags, they're about building something special and being part of this thriving, creative community in Brisbane," he says.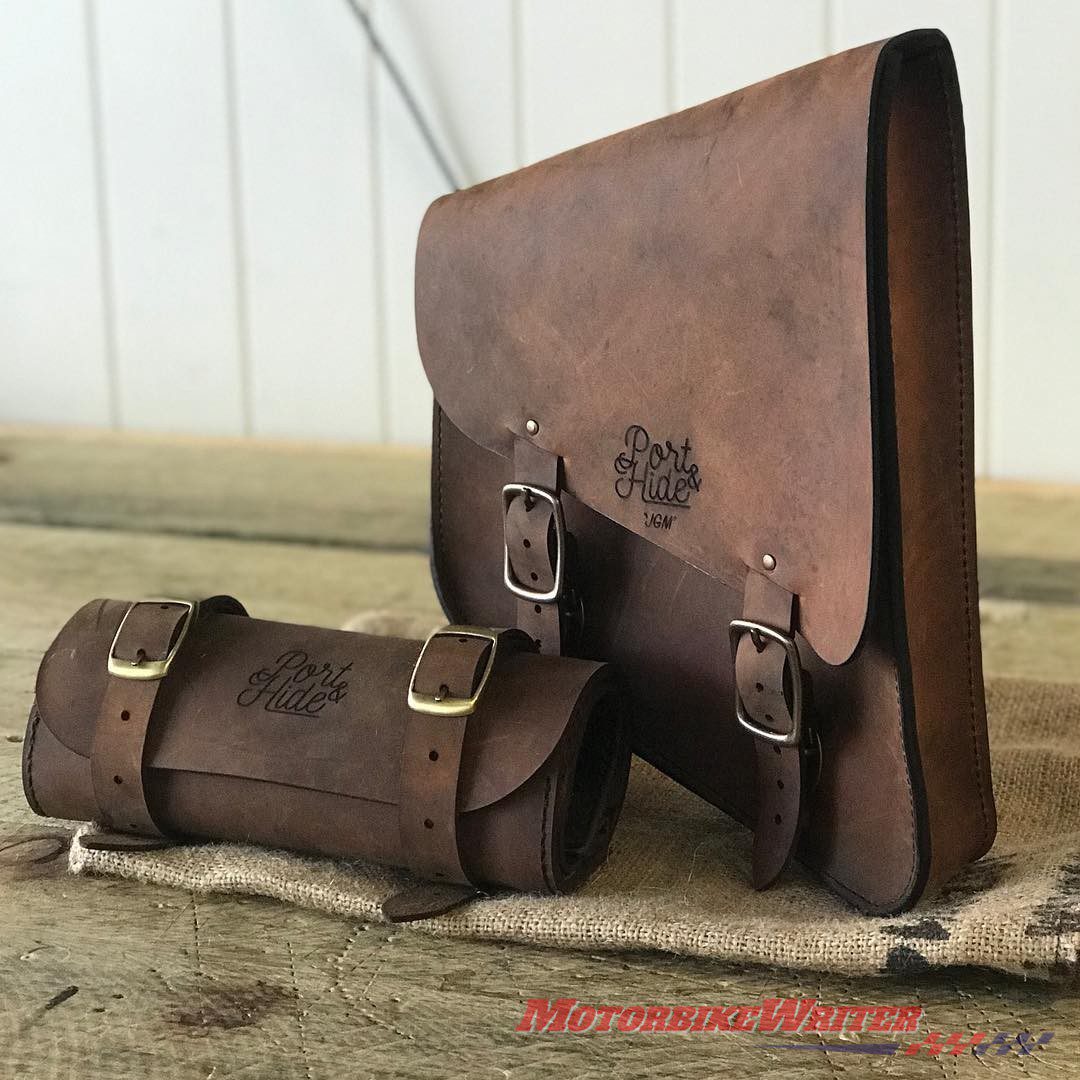 Port and Hide actually started in July 2017 when Denny Nolan and Josh decided to combine their passion for tinkering with motorbikes and Denny's skills working with leather.
"Following my career change after leaving the Army, I was also studying business which combined with some guidance from friends and fellow local businesses helped us to grow and mature the business to be a lot more than just a hobby over the past 12 months," says Josh.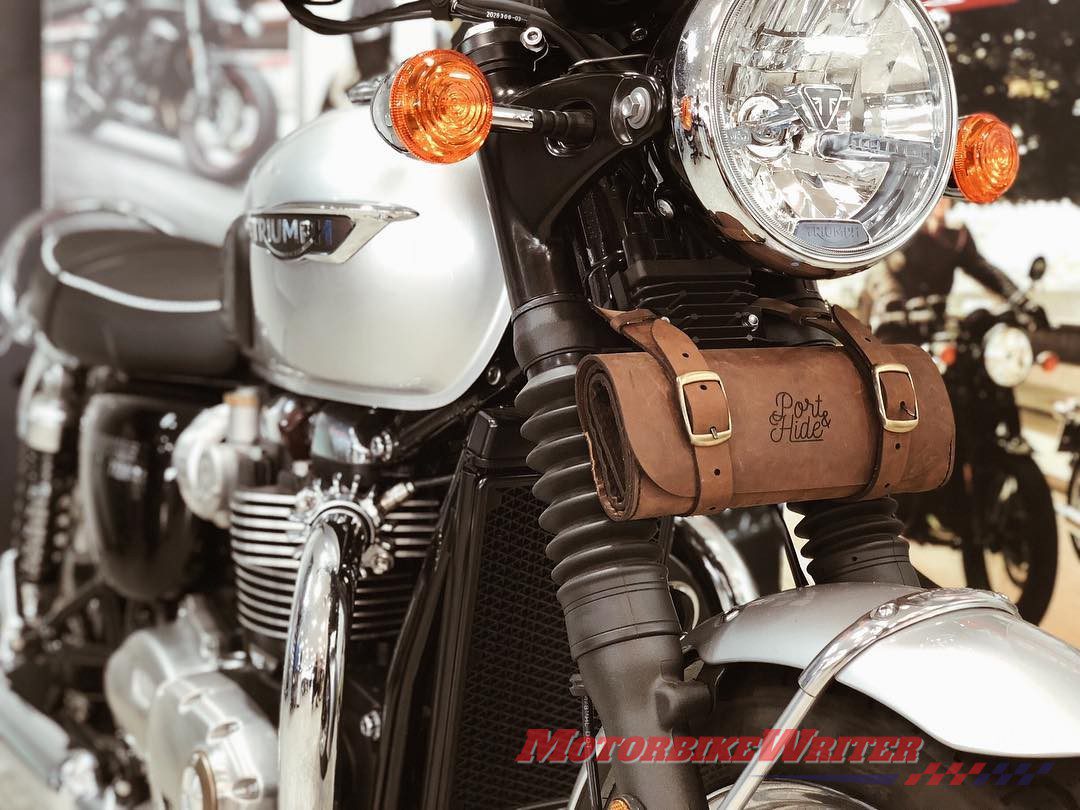 Where to buy
Their leather bags and tool kits are available online and through their current partner retailers Smoked Garage and Oliver's Motorcycles in Brisbane and Sol Invictus of Camperdown with more to come soon.
"We also offer custom leather work, and have brought some great ideas to life with several local businesses including Young Henry's and Austream Affairs," Josh says.
Denny and Josh have seen their business grow as the vintage-inspired bike scene has exploded in popularity, adding third partner Michael Hennock.
"People want their motorbike to be special and a reflection of who they are, so we've designed our products to be part of that creative outlet, to fit their lifestyle and their personality," Josh says.
"Growing this community and partnering with other businesses is something we think is really important and we're excited to see what comes next in this space for Brisbane."