Australia's confusing helmet laws become even more confounding next weekend when new laws are introduced in Queensland and an array of helmet stickers could become legal.
From February 1, motorcycle riders on Queensland roads can not only wear helmets complying with Australian standard AS1698 or AS/NZS1698 like the rest of the country, but also any helmet complying with the United Nations Economic Commission for Europe (ECE) 22.05 standard, no matter where it is made.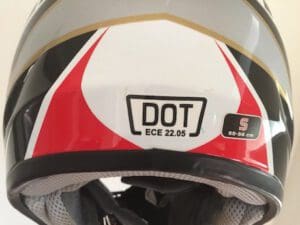 While it will create interstate confusion for riders, it is a welcome change that all states should adopt as it widens helmet choice and should lead to cheaper helmets as there will be no requirement for extra local compliance testing.
However, even in Queensland there is confusion.
For a start, retailers are still bound by Australian rules preventing them from selling anything except Australian standard helmets. This leaves riders to buy helmets online or while overseas.
But the confusion doesn't end there.
The ECE stickers are many and varied and it may be beyond the scope of police officers to know which stickers are relevant. The new rules say they should be something like an E in a circle with a number after it, however that number refers to the European country in which it is made in and could be on any product, not just helmets.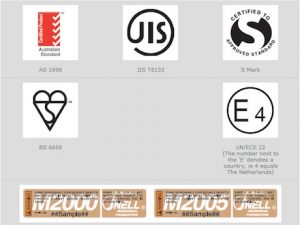 Also, many other countries make helmets that are ECE 22.05 approved  but don't have the E circle sticker. For example, I have several American DOT-approved helmets with the DOT sticker that also includes an ECE 22.05 number. Does this comply or not?
We asked the Transport Department and they didn't seem to make matters any clearer. In fact, they agreed it may be confusing and suggested that riders and even the police should contact them with specific stickers to see if they comply.
All they could say is if it is a helmet and it has a sticker with an E followed by a number inside a circle, then the rider could be sure it is ECE 22.05 approved.
But they didn't go into whether other stickers with ECE 22.05 on them would comply, although they did admit that there could be other helmets that comply.
Australian Motorcycle Council helmet expert Guy Stanford says the authorities have not done their homework "or are simply not up to the task".
"Maybe this explains why so many road authorities have been taught to believe fairytales about helmets and certification," he says.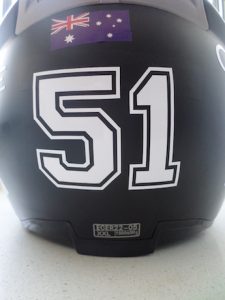 Rider Bill van Kesteren, who bought a helmet in Egypt, asked the Queensland Main Roads department whether the EC22.05 sticker on it meant it was compliant under the new rules.
The answer he received wasn't totally clear and Bill says the department staff member suggested Bill keep a copy of the Department of Transport new helmet rule on the bike in case a cop decides the helmet does not comply without an E1 sticker. 
"What this demonstrates is that the people who own this new legislation are not fully conversant with it or how it will be applied," he says.
CLICK HERE for a link to all the new Queensland motorcycle rules that become law from February 1. Print it out and keep it with you. It may be a good insurance policy.
Even a police media spokesman admitted that there could be teething problems, but said all police had been alerted to the new rules affecting riders.
Other February 1 rules include lane filtering and rider controls that now allow riders to stretch a leg, stand on uneven road surfaces and turn their head to check for traffic.
Strangely, all of these common rider practices were previously outlawed.