The new boss of the Black Dog Ride plans to improve communication technology to link workers and riders into a "more transparent system".
Information systems expert David Peach has taken over from interim MD Jim Redmond who stepped in after the shock retirement in February of founder Steve Andrews.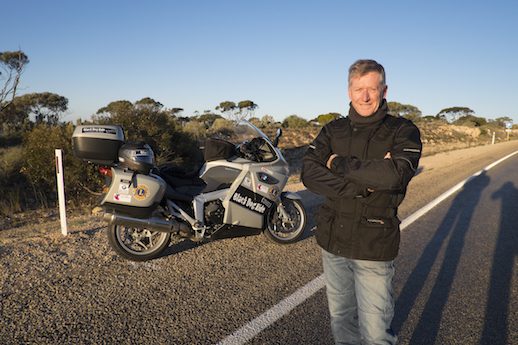 David says he will use his information skills to improve communications for the rides which often cover vast distances into remote areas, although this year's ride goes to Tasmania, rather than centre of the country.
The 55-year-old Sydney rider has built two successful IT business and been consulting to the NSW Government.
He's also au fait with charity work having consulted to the not-for-profit healthcare.
"I became involved with the Black Dog Ride in 2012 when I did my first 1-Day ride on the Central Coast in NSW," David says.
"I did that ride and subsequent rides in the memory of my best mate who'd taken his own life when we were 38. (You can read his story here.)
"After the Uluru Ride, I hopped on a plane to the USA and did the Black Dog Ride across America and made a whole bunch of new mates from the West as we cut a swathe across North America and taught the Yanks a thing or three about how we roll Down Under."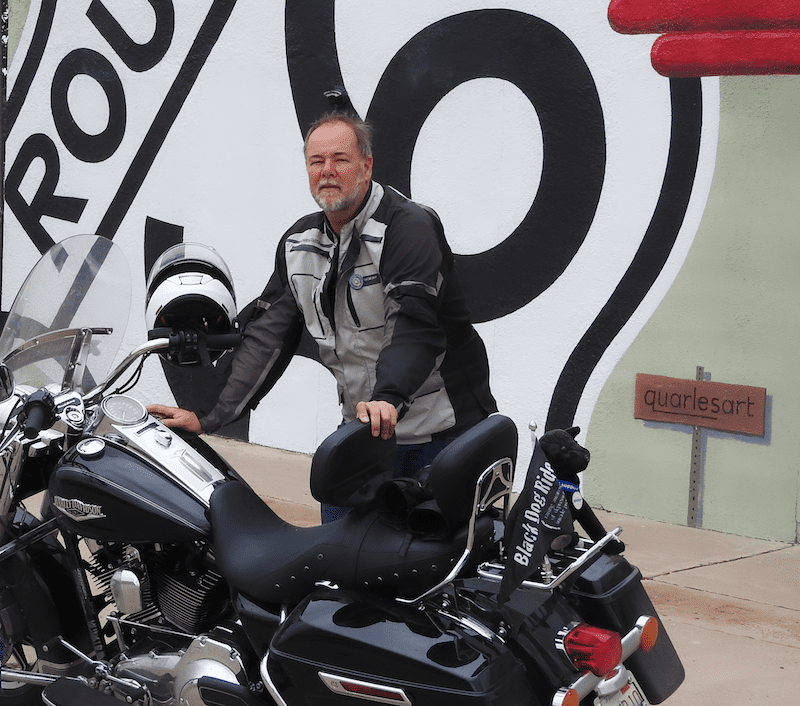 David was asked to coordinate the Penrith (NSW) 1-Dayer in 2016 and 2017 and the board last week appointed him CEO.
"When our founder Steve Andrews stepped aside earlier this year, it'd be fair to say that Black Dog Ride entered a period of uncertain future," David says.
"Steve, after all, was the face of the Black Dog Ride and understandably many supporters, myself amongst them were concerned for the ride's future. 
"In reality, the Black Dog Ride is of course, so much more than just one man. It started with Steve but has become the result of the collective efforts of thousands of volunteers and coordinators around the country uniting under one banner and one message."
Black Dog Ride plans
David says he wants to "consolidate and rebuild" the Australian operation as well as extend overseas ambitions, build on the success of the US ride in 2015.
He also wants to improve support for the state and regional co-ordinators who are "the most important people in the organisation".
"It's their local networks, their persistence, and their dedication to a cause bigger than themselves that has made this organisation work so far; and they need to be supported," he says.
Riding career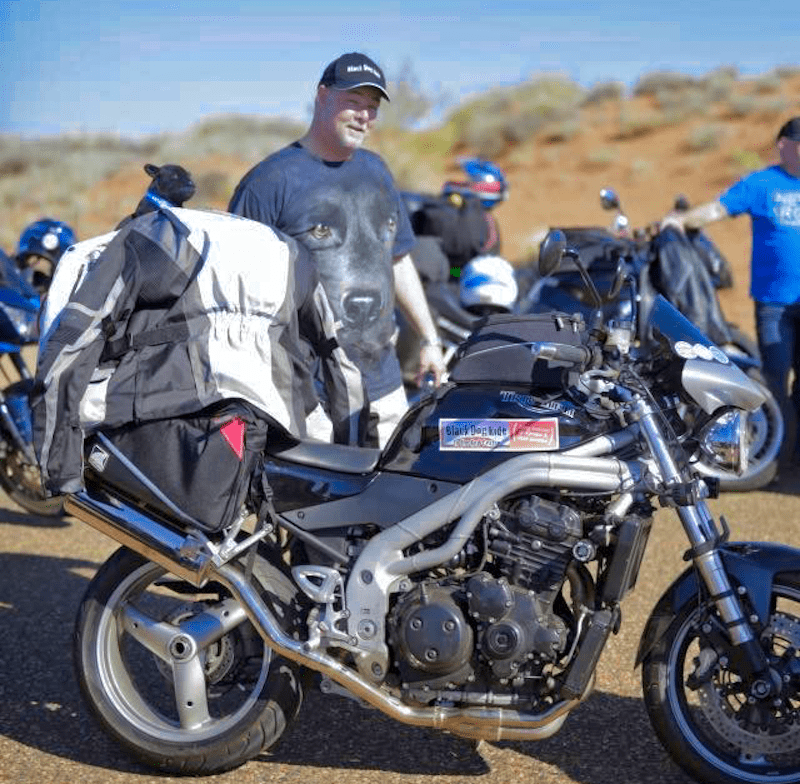 David has been riding for more than 40 years with only a few short periods when he didn't own a bike.
Highlights include a one of the first 1981 Suzuki 750 Katanas, a bevel-drive Ducati 900SS, a two-stroke RZ500 Yamaha and a Suzuki DR650 "warhorse", minus electric start.
He now owns an ageing Triumph Speed Triple which he rode to the red centre, a BMW R 1200 GS which he will ride to Tassie later this year, a 1946 Nimbus Type C awaiting restoration in the shed and an old Postie bike he rides on his Putty Rd farm retreat.
"My pride and joy is an MV Agusta F4," he says.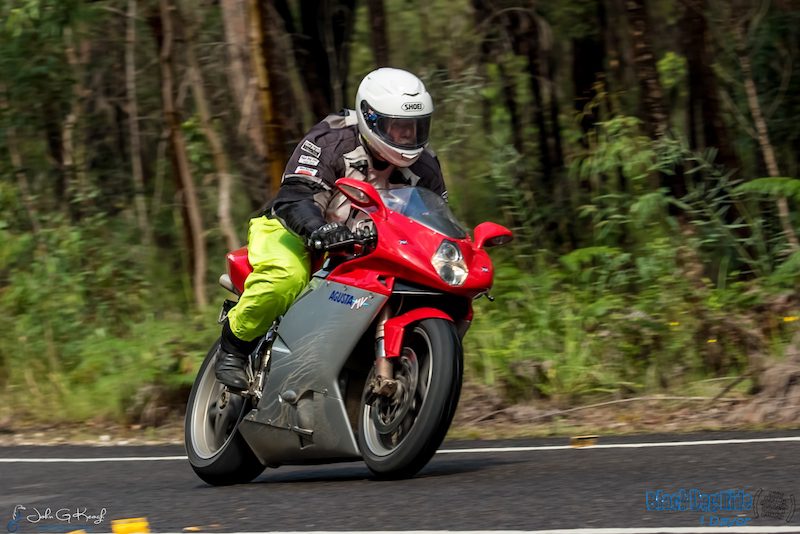 "It's the one that I turn around and sneak a lingering look at as I walk out of the garage."