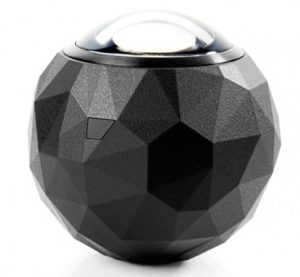 Imagine riding your motorbike on your favourite stretch of  road and filming the riders alongside you as well as the passing scenery. That could soon be a possibility with a new 360-degree action camera.
The 360Fly action camera is somewhere between a small tennis ball or big squash ball. It can be hand held or mounted to your bike or helmet, although it might create a bit of aero resistance. Its field of view is 360 degrees horizontally and 240 degrees vertically, which the company, EyeSee360, claims is the widest viewing camera in the world. Video is captured at a resolution of 1500 x1500px at 30 frames a second. The camera weighs only 120g and is waterproof up to 5m, so creek crossings are definitely possible!
The entry level action camera has 16GB of memory which can record two hours of video. There are expected to be more expensive models with more memory capacity. So far there is no word on when it is available in Australia, but the launch is due in July with the price expected to be $US449.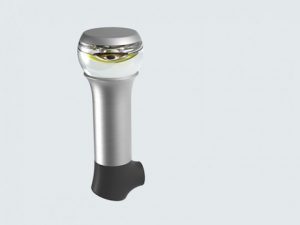 EyeSee360 is also releasing the 360MicroFly which is a 360-degree panoramic video lens that can be attached to select smartphones such as iPhone and Androids. There is no word on price or launch date for the lens.
Videos can be uploaded to a 360Fly website, from where they can be embedded on any website. Users can pan and zoom within the videos captured in the same way that they can with panoramic photos.