Neckmike intercom is similar to those tactical headsets you've seen the good guys using in Hollywood blockbusters.
It's the product of a two-person Swedish company that produces headsets for military and first responders.
But co-founder Carl Franzén says they don't just make them for use in combat or special ops, so they sent me their civilian version suitable for active use such as motorcycling, skiing and cycling.
The Neckmike M4+ bluetooth intercom bundle includes a handlebar controller and costs $US219.99 (about $A320) from Tactical Headsets.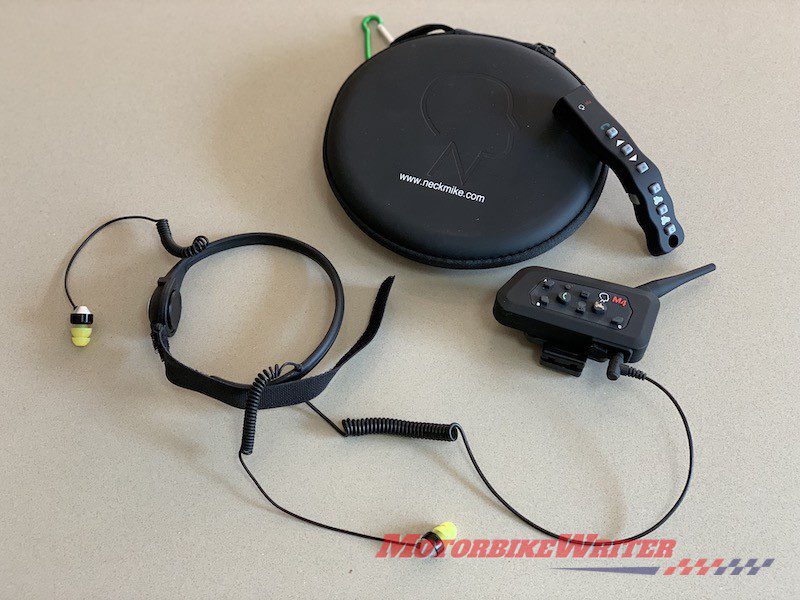 Advantages
Most helmet intercom microphones are useless against wind noise, even when they have those little foam "socks" over them or have active noise cancellation.
As the name suggests, Neckmike uses a neck microphone that straps around your throat with two different collar sizes.
The mic is positioned right up against the skin of your throat so it doesn't get any wind noise at all.
People I have spoken to on the phone, even when wearing an open-face helmet, say the voice quality is superb.
They couldn't even tell I was on a motorcycle travelling at highway speeds.
Surprisingly the nec mic isn't uncomfortable on a trip.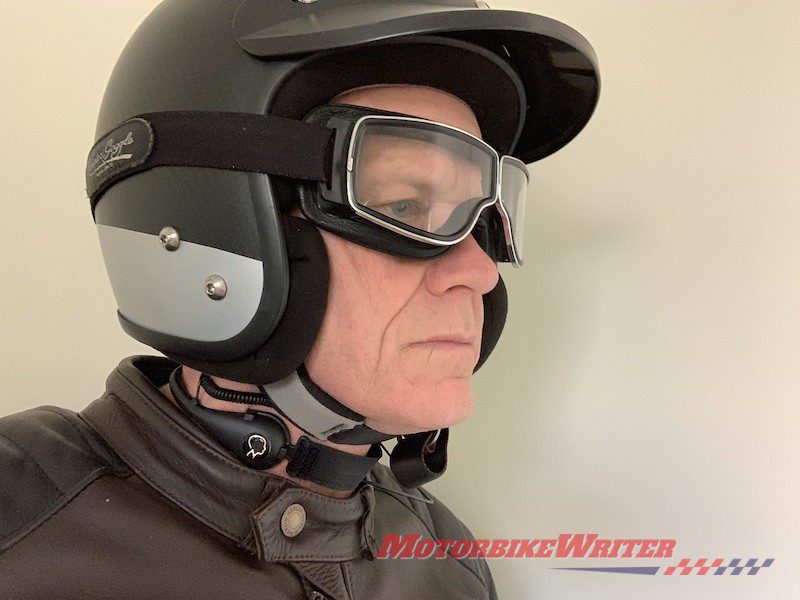 Another advantage of this unit is that it uses earbuds rather than speakers.
These silicon earbuds won't irritate your ears and are passive noise cancellers if you shove them in far enough.
There are three different sizes of earbuds included to match your ear size.
They are comfortable for all-day use sop long and your helmet has ear recesses.
They also reduce damaging wind noise which can lead to rider fatigue, tinnitus and permanent hearing loss.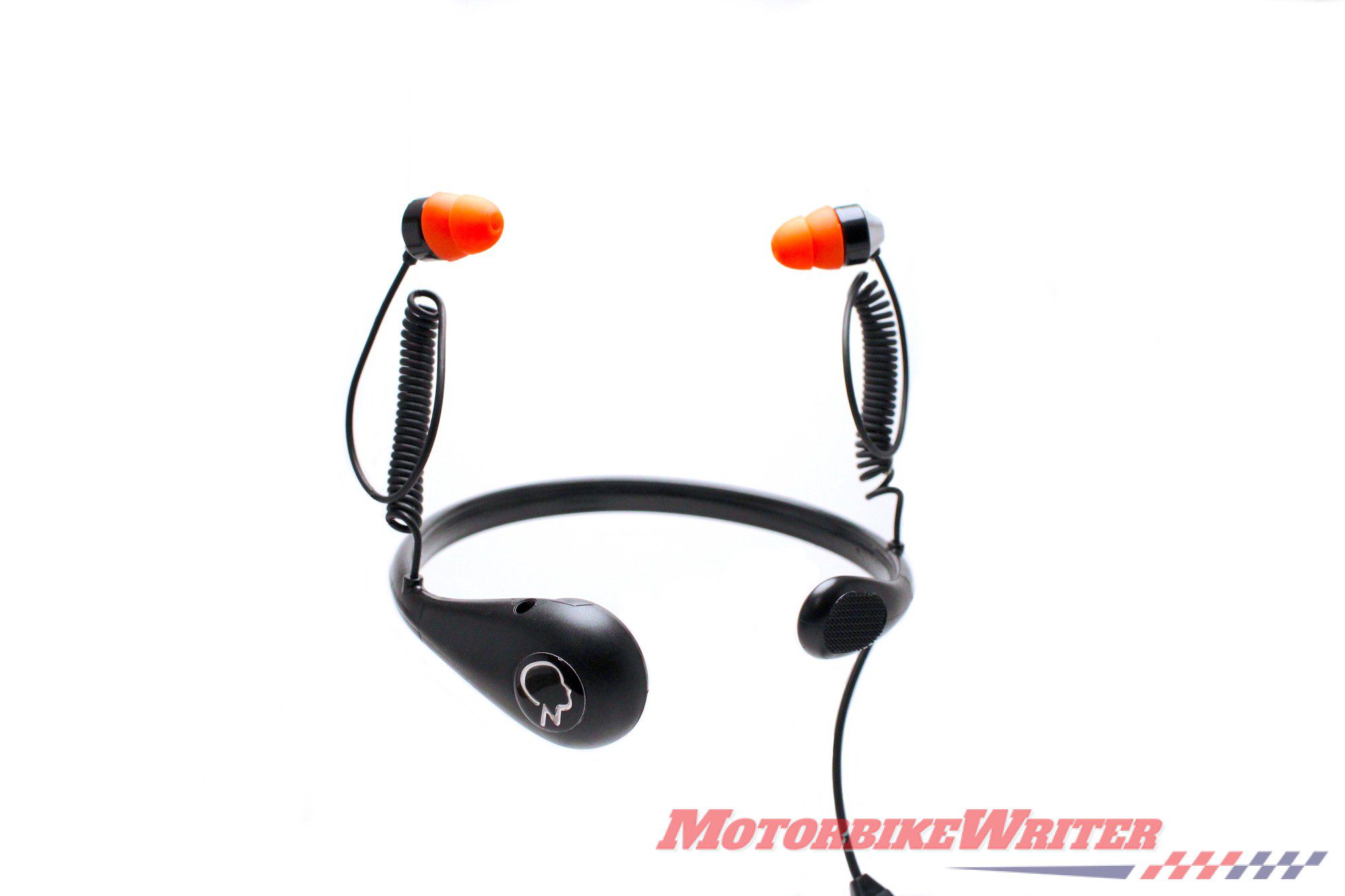 Pairing is quick and easy and re-pairing when you power on is foolproof every time.
They don't advise what bluetooth level it is and I couldn't connect to other brands of intercom.
You can also download their free Zello app that turns your smartphone into a "push to talk" (PTT) device, using the 3G and 4G network.
So you can simply add other Neckmike users to your app channel and you're connected at the touch of a button, although it only works if you have phone signal.
Disadvantages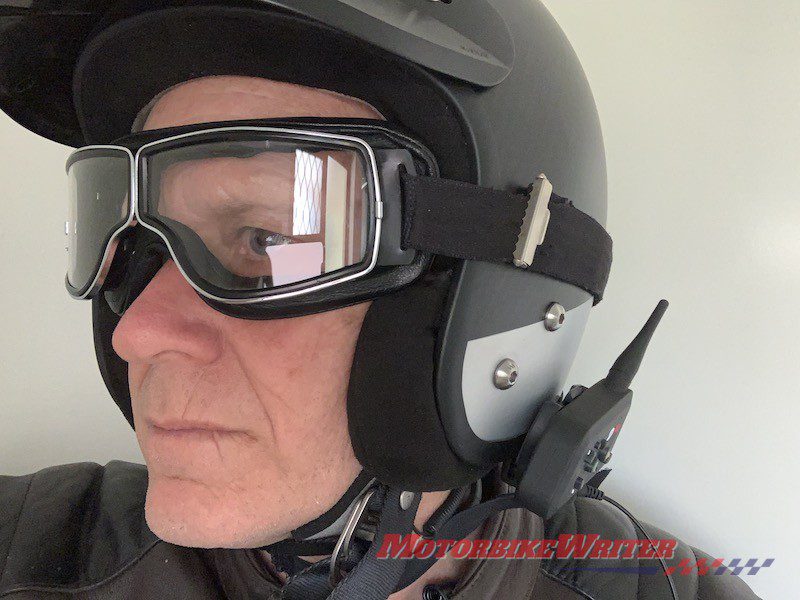 Our main concern with the Neckmike is that they take ages to fit each time you put your helmet on or take it off.
There are too many messy wires as well as a velcro strap to hold the neck mic in place. It all gets in the way of the helmet strap.
The waterproof controller has seven buttons — way too many — and they are all so small you can't discern which is which when trying to find them with gloved fingertips.
And the volume controls are upside down with the down volume button on top and vice versa. Very strange.
However, the handlebar control does make controls easier to access and operate.
We also don't like the fact that you have to hold the power button for up to six seconds to switch on and off.
Carl says the earbud speakers are made with hi-fi elements from a "renowned Danish company" and we found the audio quality very clear for speech.
However, it is a bit shrill and high-frequency-oriented for playing music.
Uses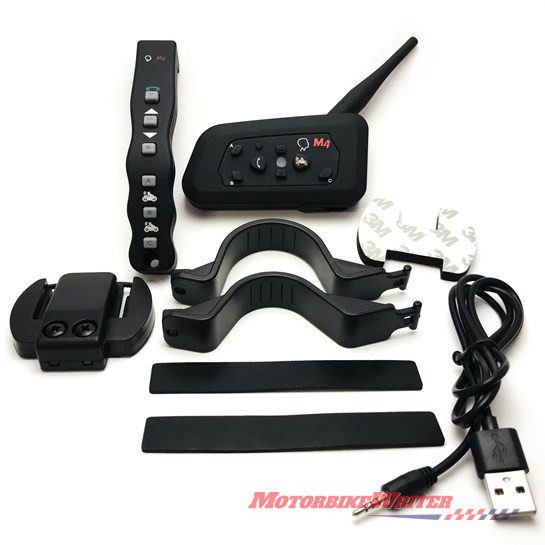 We acknowledge that some riders are critical about intercom communication and audio entertainment while riding.
However, there are other riders who love music and being able to stay in touch. It's also a safety device on group rides.
Plus there are professionals who need to be in contact for work while riding such as couriers and moto-journos like me!
For the latter, this Neckmike is ideal as the microphone and earbuds are perfect for making and receiving calls and intercom communication.
If you are a courier or tourer who won't be taking off your helmet frequently, this unit would be suitable.
They are also ideal for use with open-face helmets thanks to their noise-cancelling microphone and earbuds.