Husqvarna's brought a sweet range of off-road racing machines to MY2024; these TE and FE enduro beauties sport a host of fantastic features, so let's take a gander at the press release list and then talk about what Husqie's giving us for MY2024's 7-piece enduro efforts: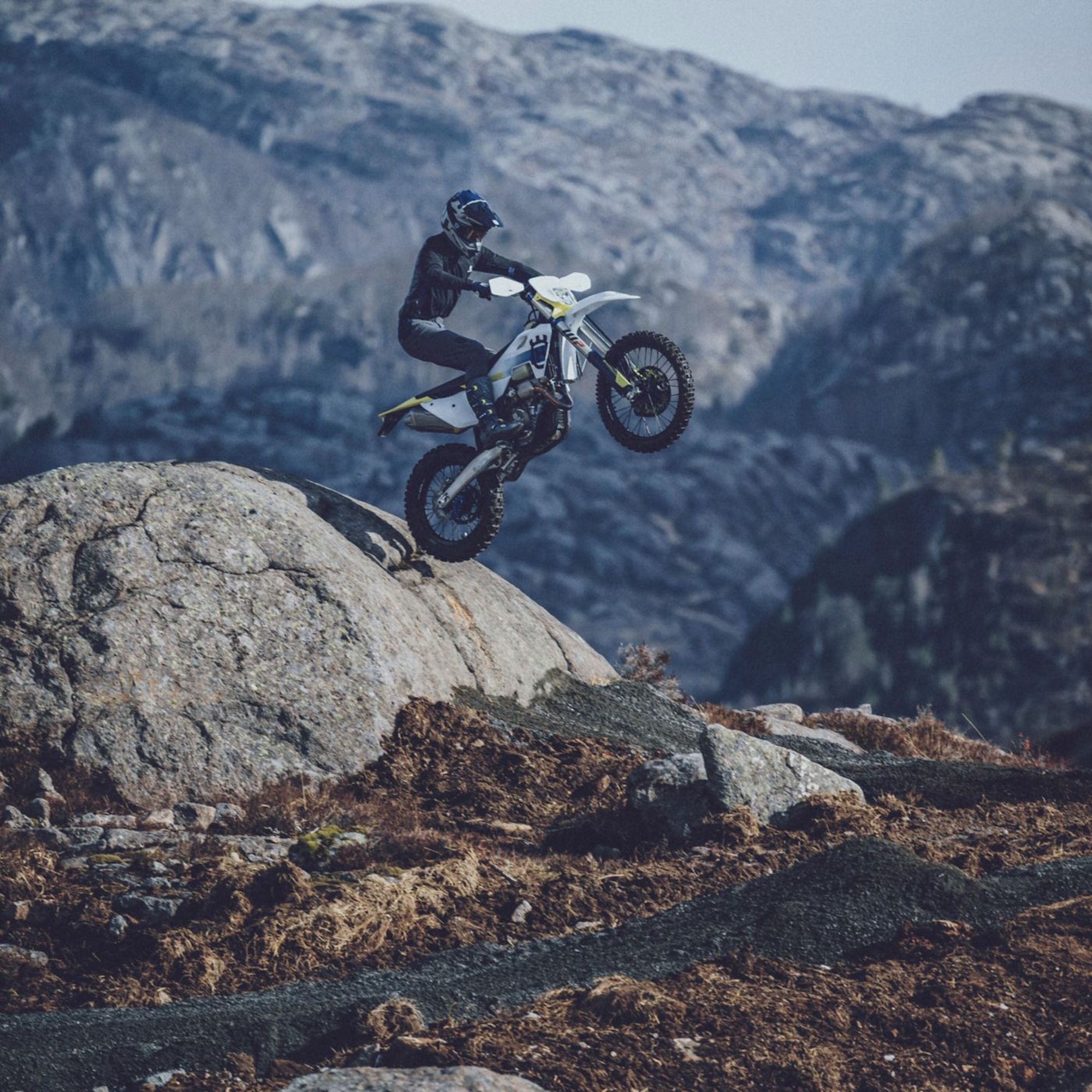 Husqvarna Enduro Range Technical Highlights
New chromium molybdenum steel frame optimized for improved anti-squat behavior and enhanced flex characteristics

New polyamide/aluminium hybrid subframe offers exceptional strength and durability

New 48 mm WP XACT Closed Cartridge spring forks deliver consistent damping and predictable handling

New WP XACT rear shock is lighter and developed specifically for enduro riding

New ergonomic bodywork offers a revised rider triangle for enhanced control

New 2-stroke engines feature TBI technology for improved rideability and ease of use

New 250cc and 350cc DOHC 4-stroke engines provide class-leading power and torque

New LED headlight provides a brighter light output and simplified fitment

New BRAKTEC brake system and high-performance GSK discs provide superior stopping power

New multifunctional Map Select Switch design controls the Quickshifter and Traction Control (4-stroke only)

New Offroad Control Unit (OCU) for the highest level of reliability and user-friendly serviceability of electronics

Premium-quality ProTaper handlebar and ODI Grips

Electric starter powered by a lightweight Li-ion 2.0 Ah battery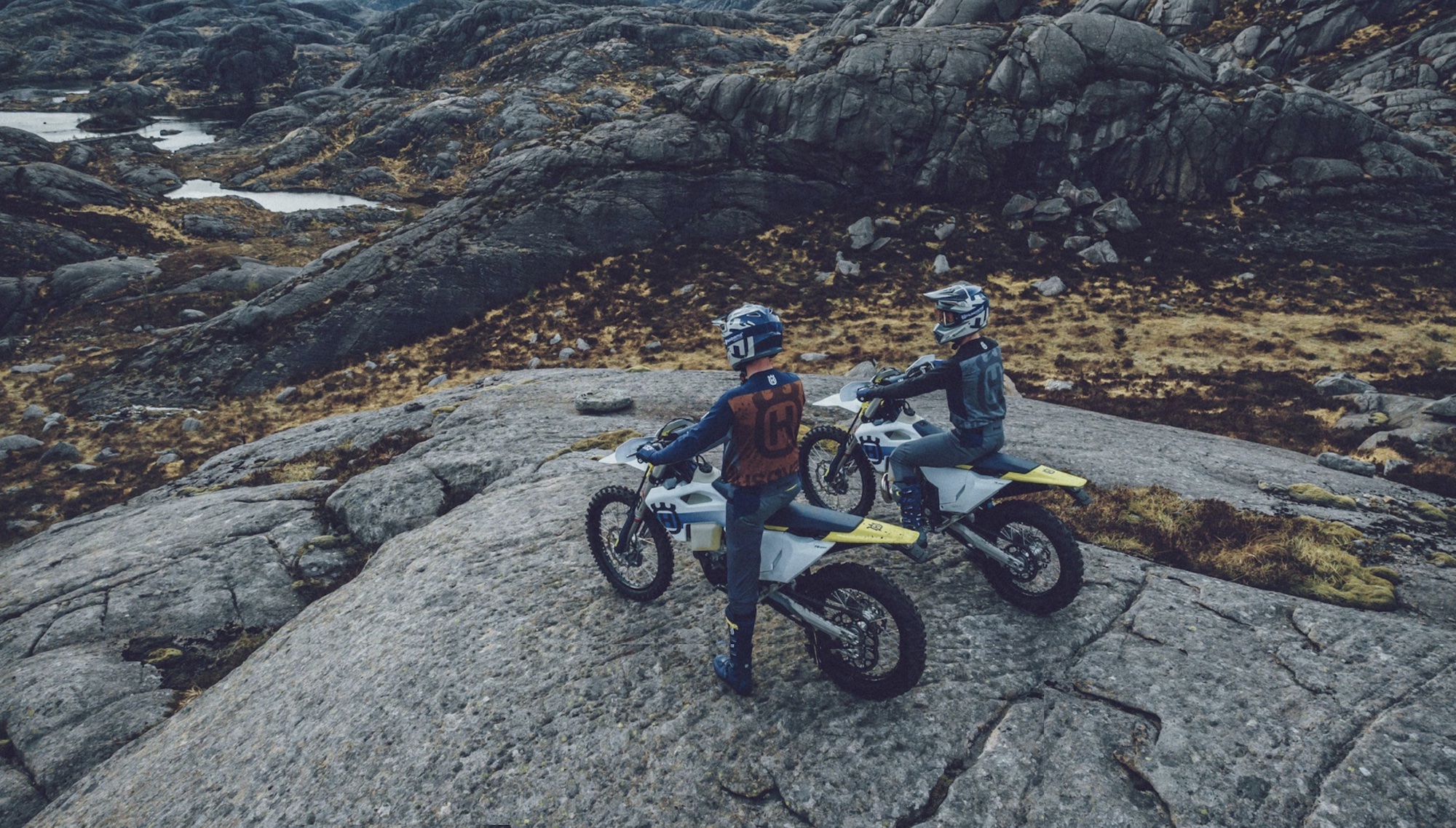 Husqvarna's installed their 2024 TE, FE, FEs, and FEw bikes with new engines, frames, subframes, bodywork, suspension, brakes, headlights, and electronics… in essence, we've got a whole new bike range with 95% new parts celebrating ten years of Husqvarna being under the KTM brand. 
Pretty cool stuff.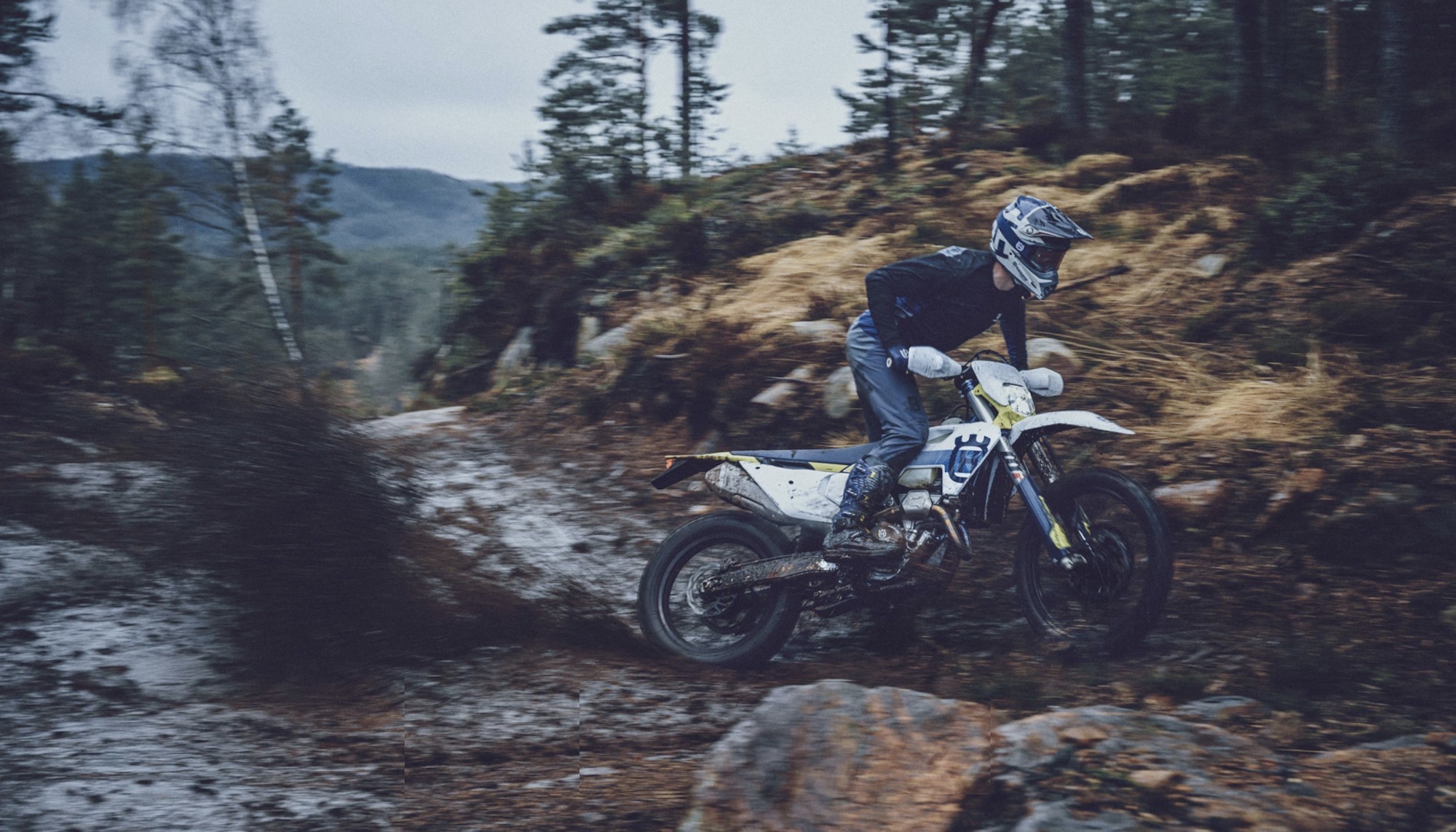 We start with the floating duties; the change to adjustable WP XACT Closed Cartridge spring forks (and an equally adjustable  WP XACT shock) results in fantastic response, while the addition of a mid-valve piston and hydrostop ensures smooth performance regardless of machine chosen. 
For flex potential and anti-squat improvement, we've got the brand new chassis – a chromium molybdenum steel unit that carries a high-grip seat, shows off a better rider triangle, a smart design change in bodywork for more freedom riding in all positions, and a brighter headlight situ. 
Husky's two-stroke beauties – the TE 150, TE 250, and TE 300 – show off seamless Throttle Body Injection (TBI) tech, while the four-stroke offerings – the FE 450, FE 350s, FE 501s, and new FE 350w/FE 501w – boast a more compact and repositioned engine, for better mass centralization.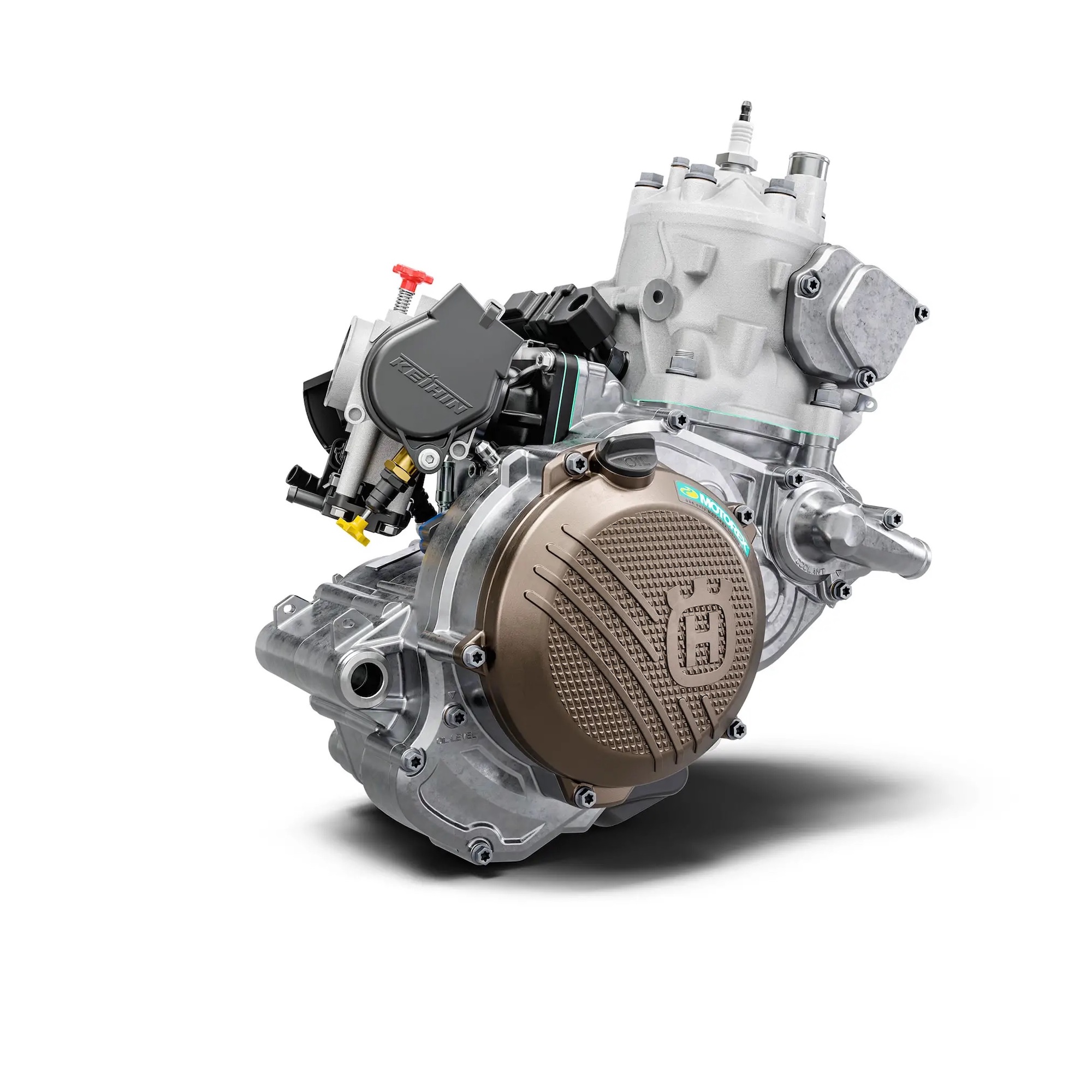 BRAKTEC stopping power with GSK discs, ProTaper handlebars, and Michelin enduro tires complete the range's perks. 
Which Husqvarna enduro machine is your favorite?
*Media sourced from Husqvarna*