MV Agusta has been promising for some time that it will move into new fields such as small-capacity bikes and adventure bikes and now it has a name for the latter – Elefant.
The Italian company has applied for the trademark for Elefant which is Italian for elephant.
It also comes from the famous Cagiva Elefant (pictured above) which won the 1990 Paris-Dakar Rally with Italian rider Edi Orioli and is now in the Ducati museum in Bologna.
Ducati used that bike as the inspiration for their 1100cc Scrambler Desert X concept shown at last year's EICMA motorcycle show in Milan.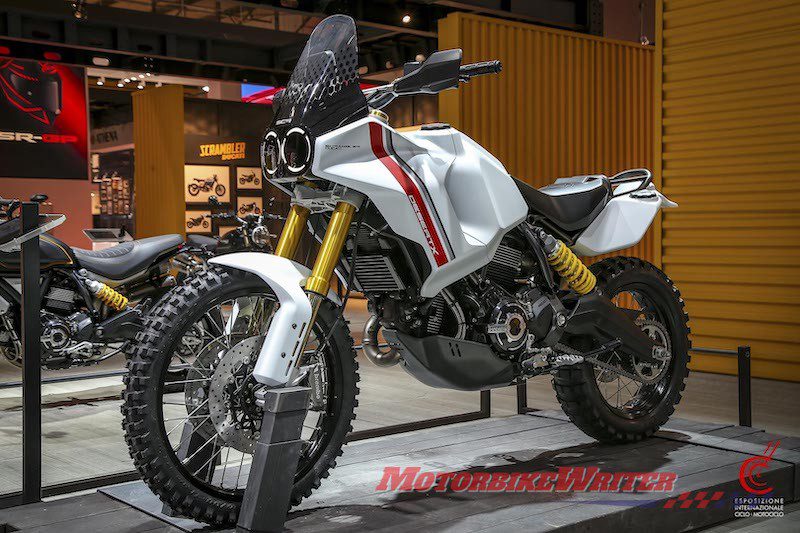 We expect they will unveil the Desert X later this year.
If MV Agusta is successful with its trademark application, then the Ducati Scrambler 1100 off-road model won't be called an Elefant.
Elefant history
The whole Cagiva/Elefant/Ducati/MV history is as messy as Italian politics.
Back in the 1990s, Cagiva owned Ducati and MV Agusta and their Elefant was powered by a Ducati engine.
Through a series of strange financial arrangements Cagiva came under MV Agusta's umbrella.
Both companies were infamously bought by Harley-Davidson and quickly sold back to the son of founder and former owner Claudio Castiglioni in quick succession.
Cagiva production ended in 2012.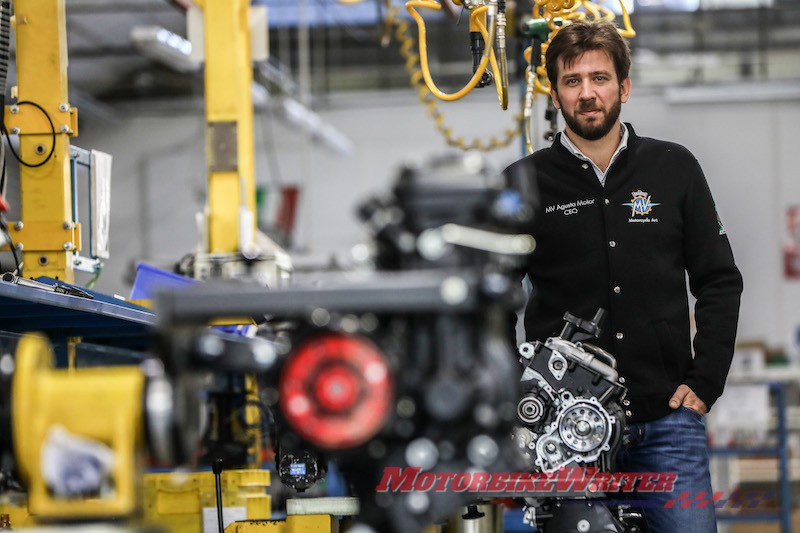 MV Agusta still own the Cagiva brand and new boss Timur Sadarov confirms their plan to resurrect it for electric bicycles and motorcycles.
So their new adventure bike may be branded MV Agusta, not Cagiva.
However, we're not putting aside for a deposit just yet.
There have been many promises of new models from MV Agusta over the past few troubled financial years but all we've seen is limited-edition variants of ageing models.
Now that they have a new Russian boss and Russian money they may move forward with new models. But don't hold your breath!