MV Agusta has unveiled drawings of the race bike it will enter in the Moto2 next year.
It will be powered by the Triumph Street Triple 765cc which is the control engine for the series.
However, the rest of the bike is expected to come from the Varese-based motorcycle manufacturer.
Artist drawings
Even though the company has only shown some drawings of the prototype, they say the bike will "debut on a racing track in July 2018".
There is also no word yet on who will pilot the MV Agusta in the Moto2.
However, it will be run by Forward Racing Team that has run in Moto2 since 2010.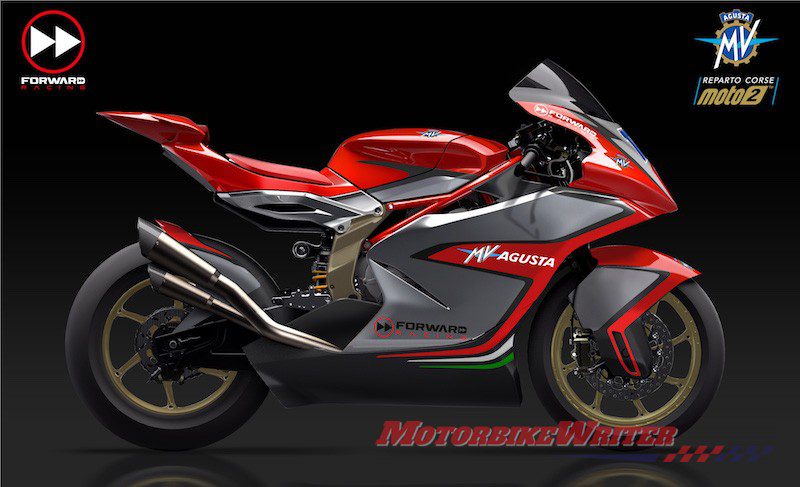 They clinched a podium in the inaugural race and won their first race in the fifth Grand Prix in Silverstone.
Forward Racing Team has also participated in the MotoGP World Championship, winning the Open bikes category in 2014 with Aleix Espargaró .
MV Agusta boss Giovanni Castiglioni says the first prototype to run in Moto2 is already in an "advanced stage of development".
"MV Agusta is the most successful brand in history of motorcycling," he says.
"The return of MV Agusta to the Grand Prix is a great honour for me. The Moto2 World Championship is very competitive and in order to be successful we need to apply the best of our technology and experience in racing motorcycle development."
Forward Racing Team CEO Giovanni Cuzari says the "dream" of bringing MV Agusta back to the World Championship was born with Giovanni's father, Claudio.
"I find it difficult to express with words what this means, to be actively part of a common project with both MV Agusta and CRC, the two Italian excellences that created the most beautiful motorcycles in history," he says.
"Our team, along with MV Agusta and CRC, will strive to achieve, in the shortest possible time, what all the fans, and we first, expect and dream".
Racing history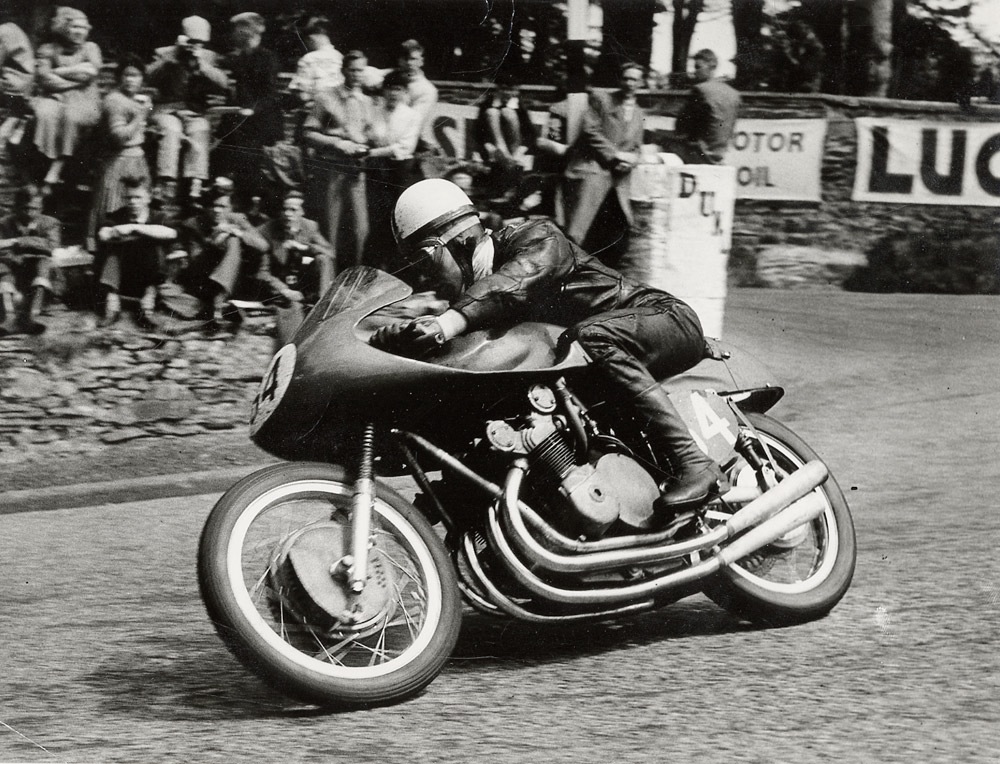 MV Agusta is the most successful European motorcycle manufacturer, with 75 world titles (38 rider and 37 manufacturer) from 1952 to 1974.
The MV Agusta team lined up at the start for the very first race of the series that has become the MotoGP World Championship.
Racer Carlo Ubbiali scored fourth place in the first race and won the following week in the Netherlands.
John Surtees, Mike Hailwood, Phil Read and Giacomo Agostini have become legends racing MV Agusta motorcycles.