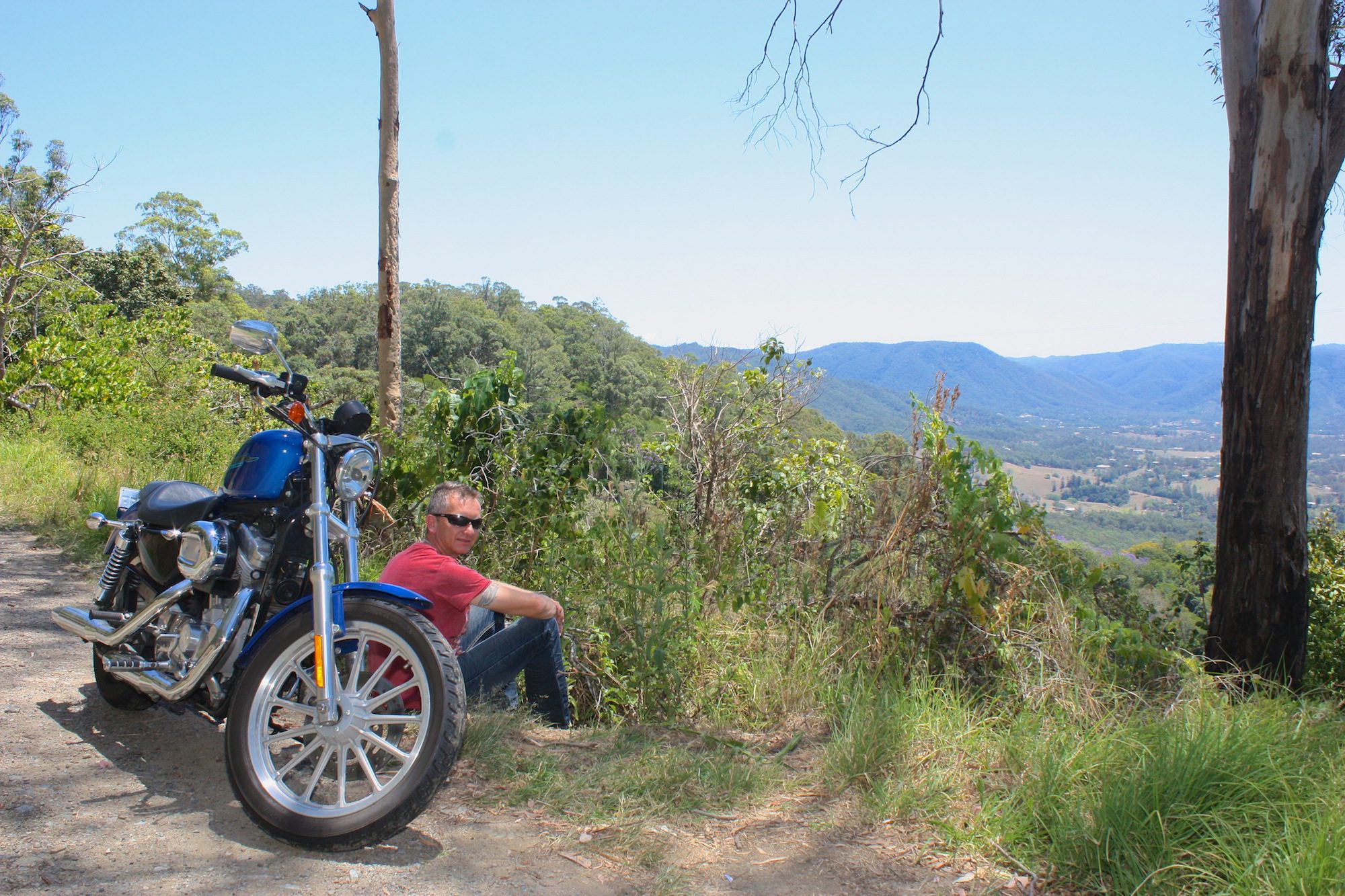 Major roadworks planned for the Brisbane biker playground of Mt Nebo begin tomorrow (November 4) after a delay of several months.
Apart from some patch-up jobs and some retaining walls to prevent the road subsiding down the hill, the major work will be carving through the side of a hill east of the Dr Red winery to make the road straighter and wider.
A spokesman for Moreton Bay Regional Council says the roadworks will "improve safety for motorists".

Traffic controllers will be on duty and after hours those annoying automated traffic signals will be in operation, he says.
Over the years the road has been quite well maintained, but floods in recent summers have caused extensive damage with ongoing roadworks in various sections.
I snapped these photos of bikers enjoying the rhythm of the road over Mt Nebo and Mt Glorious on this hot and lazy Sunday afternoon.
There were plenty of buzzing sportsbikes keeping up a pounding beat while others preferred to meander along in groups or solo at a more sedate 3/4 waltz time.
And a bloke called Darrell marked time with his Sportster to enjoy the views.
Most gave courteous hand-gestures to their colleagues warning of the presence of police patrols.
Just your typical idyllic day on the mountain, no doubt reflected worldwide by riders out doing what they love doing.