The golden days of motorcycle racing in Australia will be rekindled when "Mr Superbike" Rob Phillis returns to ride in the 2015 Australian Historic Motorcycle Road Racing Championships.
Event ambassador and GP legend Daryl Beattie says it will be the first time Robbie has raced in South Australia since "those great days of the early 1990s when he went head-to-head in Team Kawasaki Australia against Honda and Suzuki".
He will compete with more than 200 veteran and modern racers including Isle of Man TT racer Cameron Donald at the meeting.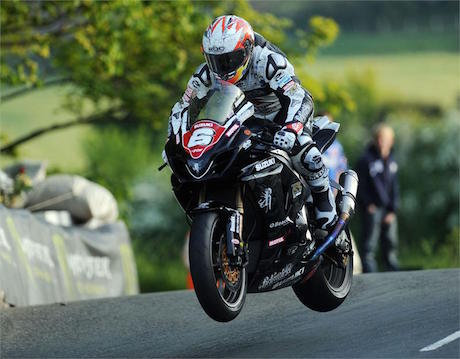 The event, hosted by the Historic Motor Cycle Racing Register of SA, will be held from October 8-11 at Mallala Motorsport Park, just outside Adelaide. It's the weekend after the Australian MotoGP, so well worth the round trip!
"To have Rob Phillis commit to come here so early, along with his sponsor Roger Arnold and his XR69 Suzuki Superbike, means this meeting is on the right track," says Daryl.
"Isle of Man TT racer Cameron Donald has also entered and will race in several classes, including against Robbie on another XR69."
The Network Ten motorsport commentator will attend the meeting in between his MotoGP commentating commitments.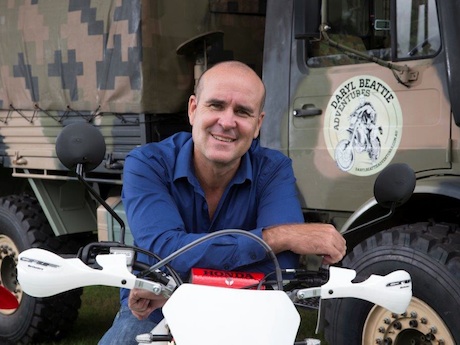 Daryl says Robbie's commitment to attend then event when he is involved with his son Alex in the World Superbike Championship "speaks volumes for where historic racing is at in Australia".
"These days he races a Suzuki XR69 and a Yamaha TZ350 rather than Kawasakis, and that's fine with me," says Daryl, a former GP winner on Suzukis.
"Robbie's XR69 is one of the dream bikes of the early 1980s now back on the track. It's like watching a re-run of the good old days and the people involved are still racing for national championships."
Rob Phillis won six Australian Superbike titles and finished third twice in the World Superbike Championship.
South Australia has a huge love of motorsport whether it's two or four wheels. This meeting is building on that tradition. The racing classes covers periods from 1920 to 1990 so there is something for everyone.
"The organisers have hit the right balance," says Daryl. "There will be 50-plus races, meaning non-stop track action for both spectators and the competitors who have travelled across Australia to get there. As well as that there will be off-track displays involving engine start-ups of unusual machinery."
The Mallala Motorsport Park dates back to 1961, when Lex Davison (grandfather of current V8 Supercars racers Will and Alex) won the Australian Car Grand Prix there in front of 15,000 spectators. It is a great place to watch historic racing, with picnic vantage points that cover most of the track.