Many big touring motorcycles have audio systems, but now a Chinese manufacturer has added an MP3 player and speakers to a 125cc commuter bike.
The Chinese Lexmoto Venom 125 is the first small-capacity bike we've heard of with a built-in audio system.
We've never been big fans of audio systems on bikes because at more than 60km/h you can't hear them and that's on a faired bike.
This is a naked bike where the wind noise would surely cancel out any music.
Better to just wear headphones or a speaker headset.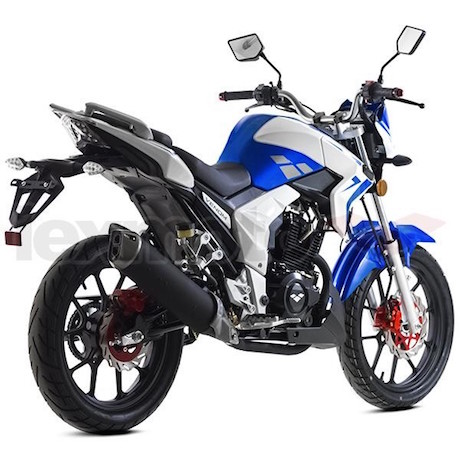 But if you just want some music for your commute, the Lexmoto could be the start of a new trend in onboard music players.
It has an MP3 player and speakers which plays much from a USB or MicroSD card via a control panel on top of the fuel tank which can be used with gloved hands.
In these days of Bluetooth it would have made more sense to use that wireless format.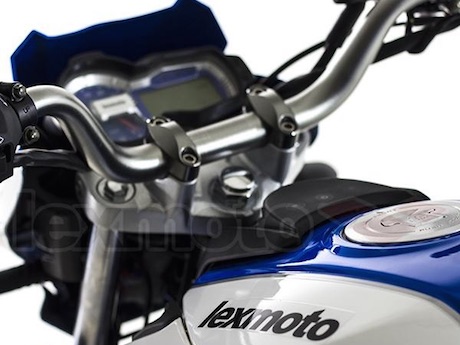 There are only three buttons to press which turn it on and start the music. The speakers are hidden behind plastic panels on the sides of the fuel tank, so the music is aimed straight a the rider.
The Lexmoto Venom 125 is powered by a four-stroke 125cc single-cylinder engine with only 8.5kW of power and a top speed of 105km/h.
It is made by the Chinese company Senke Motor, a brand name owned by Heshan Guoji Nanlian Motorcycle Industry Co.,Ltd., which in turn is part of China Machines and Equipments Group Corporation Ltd. from Guangdong, China.
It is rebranded in Europe as Lexmoto and sells for £1350 ($A2600).