When Jason Wilson opened his eyes after coming off his motorbike in early 2014, the irony of the fact he was lying alongside a "rough surface" road sign was not lost on him.
The then 42-year-old was on his way home from a recreation ride when he came off his bike along Mount Baw Baw Tourist Road at Icy Creek, about 140km east of Melbourne.
His tyre hit a raised hump of bitumen in the middle of the road, he lost control of his bike and slid along the road before eventually hitting a paddock fence.
He suffered a severely fractured collarbone and shoulder that required multiple surgeries and bone grafts. He now has 13 screws and a metal plate keeping his shoulder together and a 14cm scar across the front of his body as a permanent reminder of that day.
The road defects – including rough raised sections of uneven bitumen that caused road ruts – had been reported to VicRoads on multiple occasions in the weeks prior to Mr Wilson's accident.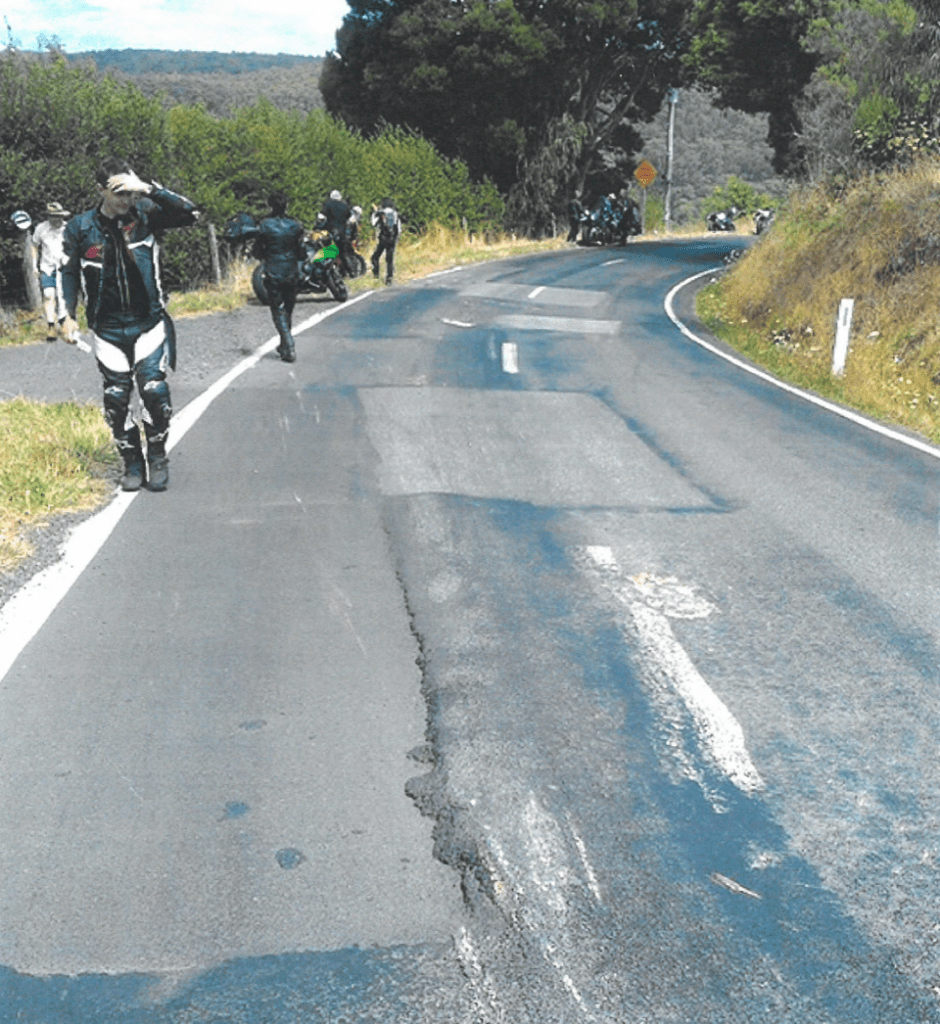 Locals had reported at least two prior motorcycle crashes along the same stretch of uneven road in the days before Mr Wilson's accident. Yet VicRoads failed to take timely and appropriate action to rectify the hazards.
VicRoads is responsible for the upkeep of arterial roads in the state and they outsource maintenance to contractors – Fulton Hogan in this case.
At his wife's insistence, Mr Wilson approached Maurice Blackburn for legal advice, prompting the firm to lodge a TAC claim on his behalf against both defendants.
A settlement was recently reached at a pre-litigation conference prior to the matter going to trial in the County Court.
"We argued that more appropriate signage should have been erected prior to the accident site to warn motorcyclists in particular of the dangerous state of the road ahead," lawyer Neha Bedi said.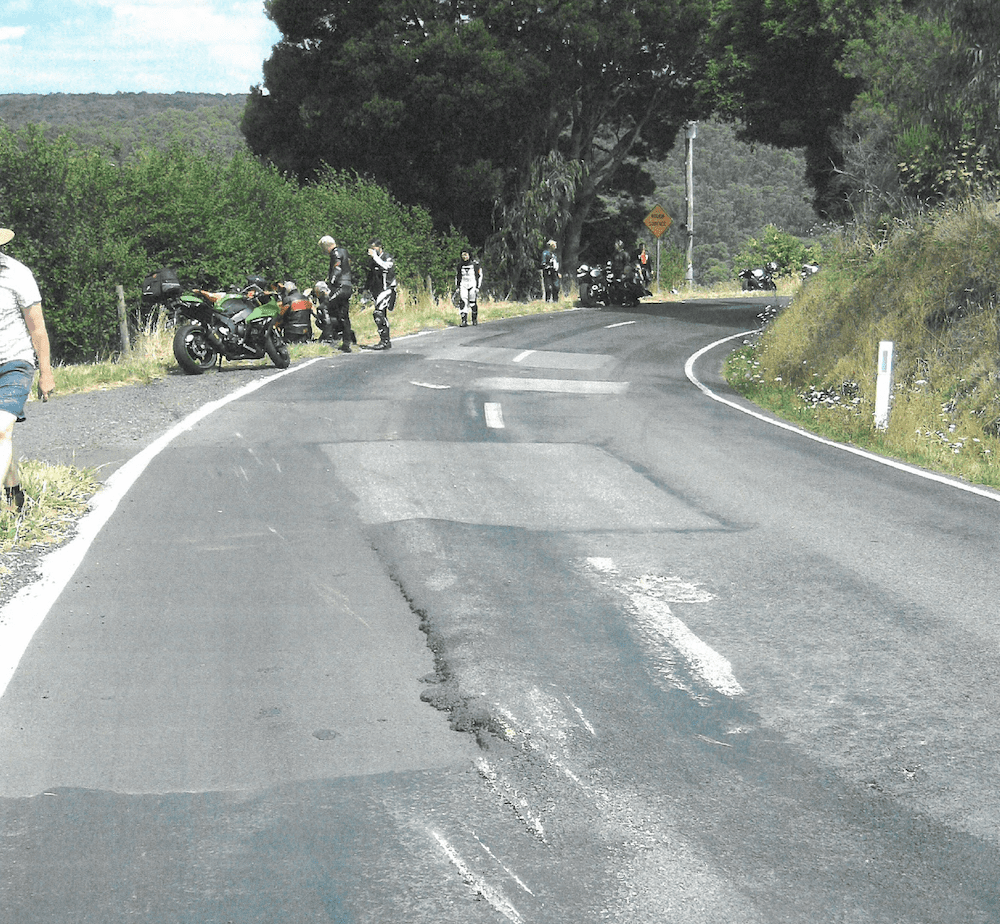 "Whilst the records showed that maintenance schedules were upheld by VicRoads and Fulton Hogan in accordance with the Road Management Plan, there had been a number of complaints about the state of the road where Jason came off, without any remedial action taken.
"We argued that more immediate action should have been taken in response to the complaints – especially considering that road had been identified by VicRoads as being in critical need of restoration works for safety reasons."
She said while it was often difficult to prove that the cause of a crash and somebody's death or injuries was due to the negligence or inaction of the state's road authority or their maintenance contractor, Mr Wilson's case was strong.
Prior to his injury, Mr Wilson worked as a night shift production worker, a role that involved a lot of manual handling and at times, heavy lifting.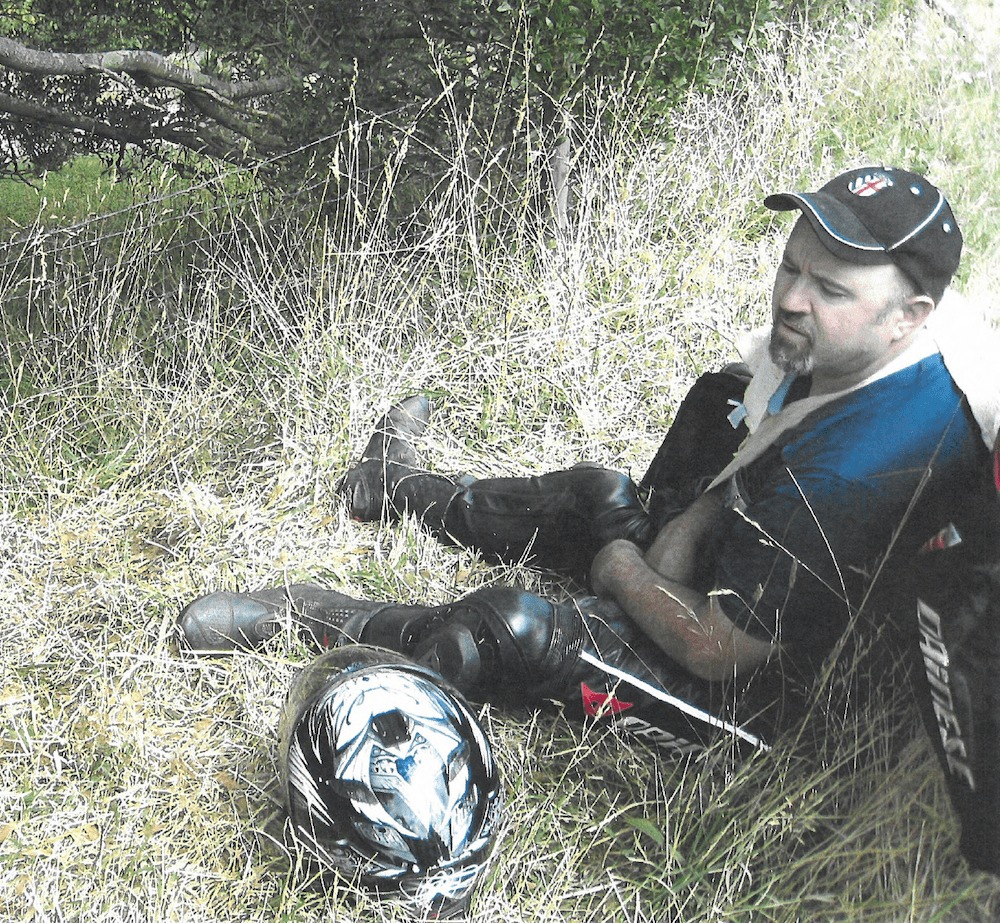 He returned to work on light duties in late 2016. Since then, he has been able to increase to full-time hours and gets assistance from colleagues to complete certain tasks when required.
Now aged 49, Mr Wilson, from Bayswater North, says the crash has changed his life.
"It's with me every day," he said. "I've still got a lot of aches and pains, I can't lift things like I used to and I can't raise my right arm above my head anymore, but as I keep reminding myself, it could've been a lot worse."
"It's been a long legal fight to settle the matter, but I'm glad it's finally over and I can now focus on putting all of this behind me."