Heading out on the open road for a motorbiking road trip and camping weekend?
There is nothing better than this and these trips always generate plenty of great stories to share once you return home.
One key aspect to consider before setting off is your camping situation, as this will determine just how enjoyable the adventure is. Motorcycle riding and camping is the perfect marriage, but here is what you need to know to get the most out of your trip.
Essential items
You may not be able to bring as much as you would if you were in a car, but you do get a much more thrilling experience.
The essential items to bring with you include a tent and high-quality sleeping bag, plus you will also want to bring spare clothes, shoes, a flashlight, toiletries, and a first-aid kit. If your best propane heater for the garage is portable – you can take it too.
Thought about some cosy entertainment during your trip? The PIQO projector with its ultimate portability and compatibility with millions of apps on the Google Play Store will keep you busy during your stay.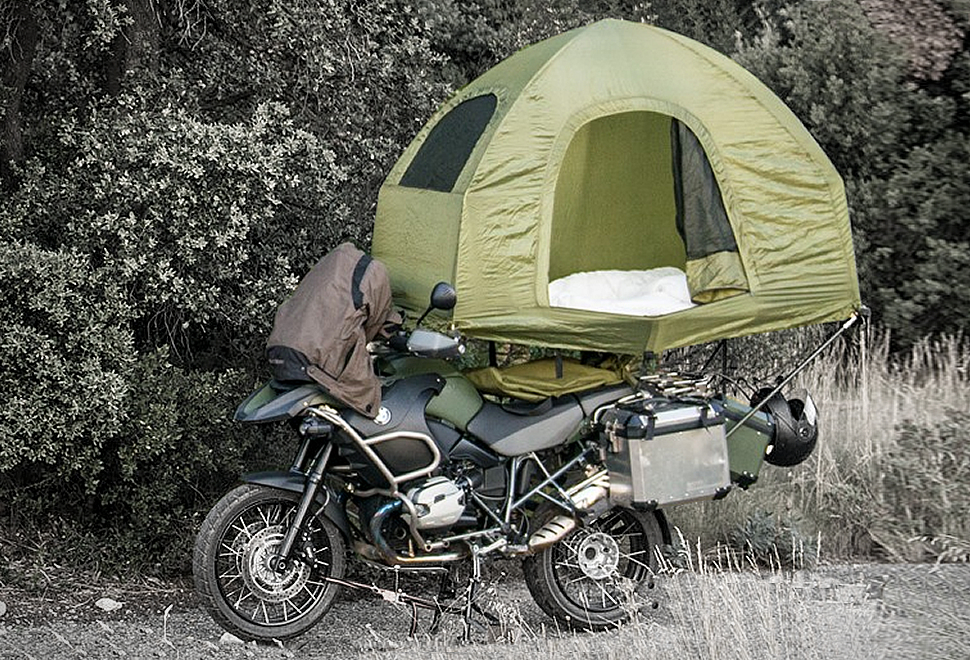 Stop off regularly
Remember to stop off regularly and go at a leisurely pace – this is all part of the experience. Whether you are stopping to use the bathroom, grab some food or simply stretch your legs, it will break up the trip and make it more enjoyable. When you do stop, remember to have somebody watch your bike or secure it if travelling solo.
Food
In order to save money and space, stop off for food along the way as you are sure to pass dozens of cheap and cheerful roadside eateries. You could pack some snacks to keep you going, but avoid taking cooking equipment as this can take up a lot of space.
Generator
If travelling with a large convoy to a motorcycle rally, a lightweight generator is a fantastic addition to a motorbike camping adventure.
A generator, available from places like SGS, can be used to power music for your party at night, for lighting the area, heating, for cooking and dozens of other purposes.
Setting up camp
When you arrive at your campsite, the first thing that you should do is secure your motorbike with a chain and padlock. When picking a spot to camp, avoid any low areas where rain or cold air may settle, as well as sloping or rocky ground. It is essential that you read, understand and follow the rules of the campsite as not to annoy the other campers. You should also leave without a trace when vacating the campsite. With some campsites, you may be able to reserve a place so always look in advance when planning your route.
These tips should ensure that your motorcycle camping weekend is a fun, valuable and memorable one.