(Sponsored post)
What do bikers believe in the most? I'd venture a guess that the most common answer is freedom. When you're going down the highway at 130km/h, you get the impression that the world is your playground. Nothing can stop you when you're moving that fast, with the wind blowing in your face and all is right with the world. That feeling you get is freedom, and that's what a motorcycle represents.
Even if you've never thought about it as such, your love of motorcycles can also be your pipeline to financial freedom. The motorcycle industry is currently experiencing some interesting changes. With those changes come a stream of new trends that a savvy entrepreneur with a love for two wheels and a motor could take advantage of.
If you want to make money with your love of riding, tap into these four trends that the motorcycle industry is experiencing.
1. Shifting to a Younger Demographic
The motorcycle industry was built by the Baby Boomer Generation. Their desire to get on the open road and enjoy all that life had to offer meant that the motorcycle lifestyle was a perfect match for them. However, as the Boomers grow older and start to retire, they just aren't investing in the industry like they used to. That's a problem in and of itself but it gets worse: there aren't as many young riders to take their place.
That's quickly changing. Execs of motorcycle manufacturers all over the globe are slowly starting to realise that they've failed to reach a younger, progressive, more diverse audience. And they're working to change that. Gone are the big, flashy, $30K Harleys of yesteryear; in are the vintage cool models that harken back to the 50s and 60s, when motorbikes had their own unique edge. That, and they cost under $10K.
How You Can Bridge the Generational Gap
One of the biggest reservations Millennials have about getting into motorcycles is the cost. Already rattled by record levels of student debt and ever-growing inflation, Millennials are more frugal, whether they want to be or not. Buying a big, expensive Harley just seems like another unnecessary debt.
What they're asking for is an easier, more inexpensive way to get into the lifestyle. Ride-sharing, which has been popularised by the Uber and Lyft models for cars, could easily be extended to motorcycles. You could rent out your own bike, or even develop your own mobile app centred around motorcycle ride-sharing.
2. The Rise of the Electronic Bike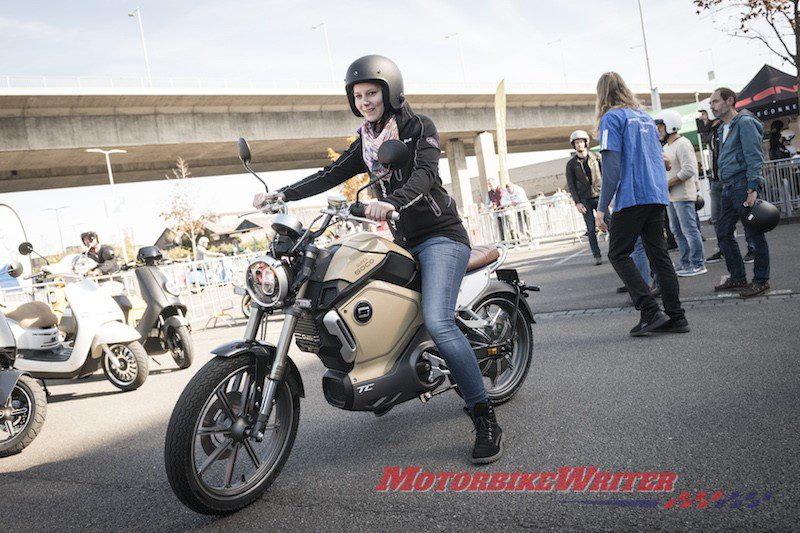 There was a time when vehicles powered completely by electricity was the stuff of science fiction. With a greater emphasis on environmental conservation against the rising cost of fuel, automotive manufacturers across the globe are trying to turn science fiction into science fact. The motorbike industry is no exception.
A Super Charge for Your Bank Account
As the demand for electric bikes grows, manufacturers are going to invest more money into R&D and marketing towards these electric bikes. Many sources from within the industry and those who watch it closely say that electric bikes will be what saves the industry. By investing now, when giants like Harley Davidsons' stocks are at their lowest point, you can enjoy a big return on your investment when those stocks grow.
3. Growth in Motorcycle Accessories
While actual sales of bikes have been slowing for the past few years, sales of motorcycle accessories have continued at a healthy pace. It may not seem apparent why at first, but consider the following:
As technology advances, helmets, pads, gloves, and the like become more lightweight and more supportive

Old accessories wear out and need replacing

Bikers who've lived their entire life riding on two wheels can't ever have too much gear
When you consider all of the above it makes perfect sense. People may struggle to drop $15K on a new Ducati but it's not too hard to get a $50 jacket with the logo of a beloved brand.
Give the People What They Want
No big mystery about how to tap into this steady source of revenue. If you want to make some good money through accessories, you need to start up an online business that sells them. The advantage of using a web-based platform is that you can opt for a drop-shipping model. This means that you don't have to maintain or ship your own inventory. When you do get an order, you contact your supplier, and they ship the product directly to the customer. You make money, your supplier makes money, your customers get great products – everybody wins.
4. Women Want to Ride Too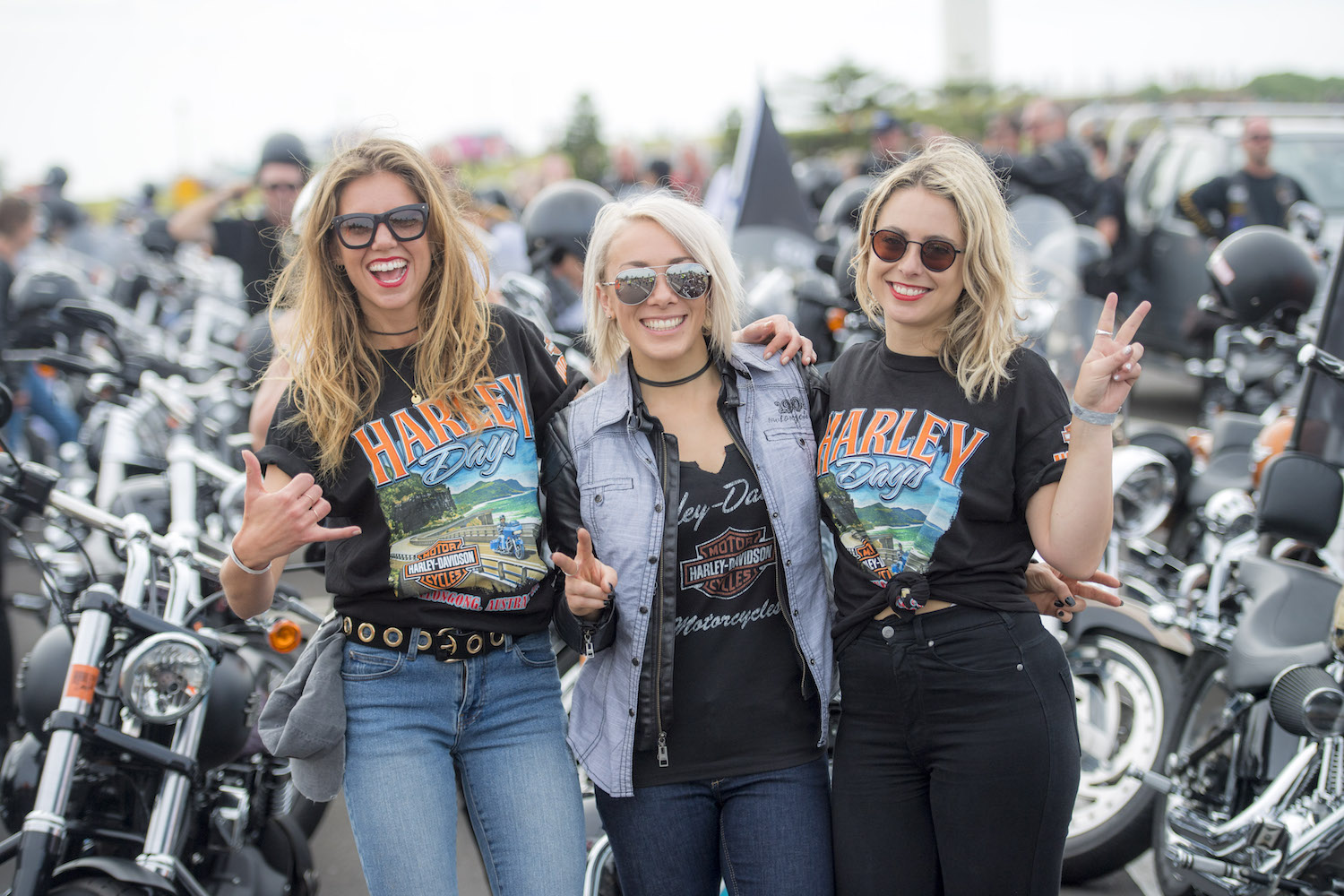 If there's one demographic that the motorcycle industry is kicking itself over, it's women. Back in 2015, the number of women riders reached a new all-time high. The Motorcycle Industry Council reported at the time that women accounted for around 14% of all riders on the road. The issue is that companies are marketing to the same group they have been for close to 40 years: Baby Boomer men. As far as women go, the industry's outlook has been way out of touch – make it smaller, make it pink.
The awesome thing is that women riders, especially in Australia, are gaining traction, whether the industry pays them any attention or not.
Make the Ladies Feel Welcome
Because it's good business, and because it's the right thing to do, you need to start looking at ways to encourage more female ridership. One thing you could consider doing is to start your own motorcycle rider's training service. As more young riders get into the life, especially young women, they're going to want mentors who can help them get into the lifestyle, choose the best gear, and of course, learn to ride.
It'd also be an awesome idea to start your own women's motorcycle club. There's plenty of MCs out there that cater to men exclusively. It's way past time that the ladies had their time to shine.