Many riders and custom bike builders "bob" the tail of their motorcycle for a tidier appearance, but are they legal?
We've heard of police harassing riders over their motorcycle tails and mudguards, and issuing fines for non-compliance.
But what exactly is compliant? And do the police even know!
In 2014, the Federal Government removed the mudguard extension specification from the national vehicle standards or Australian Design Rules (ADR) in a rare and sensible display of agreement between Australian and state/territory governments.
However, that means mudguards still have to be as they were produced by the factory. Or do they?
Varied tail tales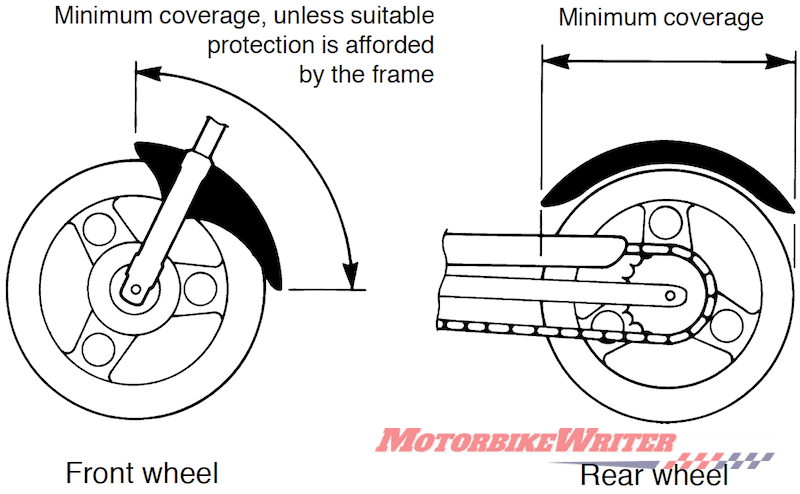 According to the Motorcycle Council of NSW, you can modify the mudguards on your bike, so long as they comply with the updated ADR.
It states that the mudguards must be as wide as the tyres and extend to the top of the front tyre.
However, the rule about the minimum guard over the rear tyre covering a 45-degree angle has been dropped.
This change accommodates those models such as the Ducati Scrambler and Husqvarna Vitpilen that have remote mudguards.
Kustom Kommune founder Jimmy Goode says although the 45-degree rear mudguard rule has been removed, it is now a little vague.
"The rules are ambiguous at best," he says.
For example, the revised ADR now says the the rear mudguard must "protect other road users, as far as practicable, against thrown-up stones, mud, ice, snow and water" and "reduce the dangers due to contact with the moving wheels".
"How's that for an exact science?" asks Jimmy.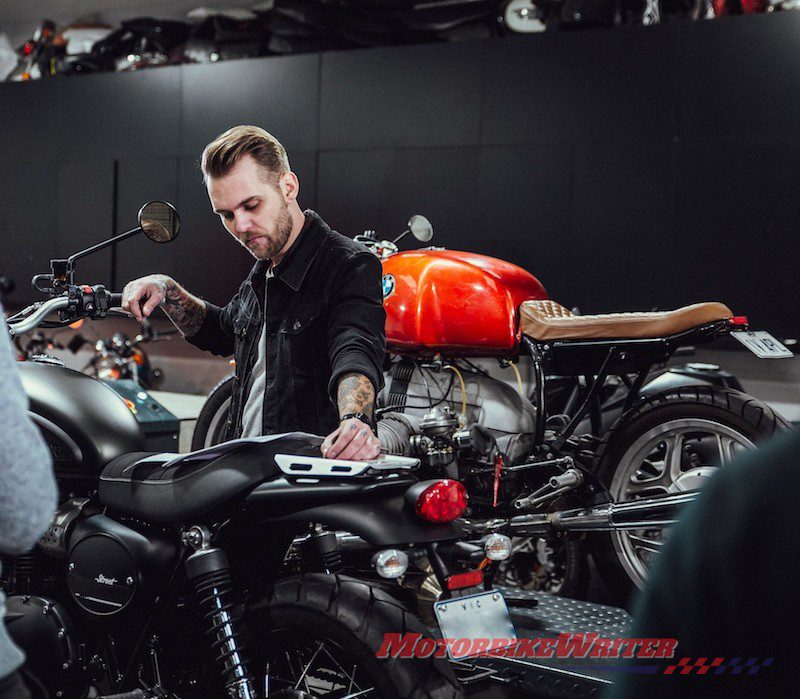 "It also states (that) if the extension is removed the remaining mudguard (which may include part of the motorcycle's body that acts as a mudguard) must cover the entire width of the tyre.
"This to me sounds as though retro/custom bike are ok to remove the rear fender as long as the seat plus subframe offer enough protections. But how much is enough?"
Savings?
The Federal Government claimed the ADR change would save the industry $14.4 million in red tape compliance and manufacturing savings every year, leading to lower prices for new motorcycles.
"This was meant to cut costs and should make motorcycles cheaper for the consumer, but of course we haven't seen the prices drop," Jimmy says.
Best advice is to have any modification checked by a reputable custom builder to ensure compliance with ADRs.
Avoid buying a tail tidy from overseas as it may not comply with Australian standards.
Also note that any lights or reflectors mounted on the original mudguard must be re-installed on the modified guard.