The year has started off slowly with few voluntary motorcycle safety recalls.
So far, there have been recalls for Indian Scout, Victory cruisers, Can Am Spyders and Yamaha NXC125 scooters.
There has also been a worldwide recall of 300,000 BMW R and K series models with overtightened brake disc bolts or wheel nuts causing rear wheel flange cracks.
While BMW Motorrad Australia has not responded to our inquiries on the issue, BMW dealers tell us they have been notified of an upcoming safety recall.
The recall applies to R and K series motorcycles produced between November 2003 and April 2011. BMW will replace the wheel flange of the rear suspension for free as a precaution.
It could be quite an expensive exercise for the company and it seems strange that it has taken this long for the issue to be acknowledged. There have been no reports of incidents arising from the issue.
Meanwhile, Indian Motorcycle Australia is right on top of an issue involving the rear master brake cylinder of the new Scout losing pressure.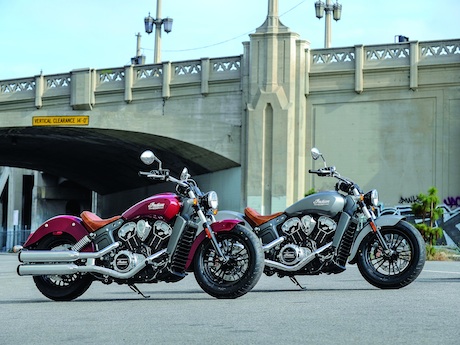 Although only a handful of the long-awaited Scout have been delivered, Indian has taken the bold step to announce the recall publicly even though they are fixing them before delivery. This transparent and pro-active approach to rider safety is indicative of Indian and Victory which have taken this pre-emptory step before.
Polaris Industries Australia Motorcycles Country Manager Peter Harvey says rider safety is paramount.
"Bottom line is we want to ensure all customers are looked after and are safe, and we follow all legal requirements," he says.
The Australian Consumer and Competition Commission which co-ordinates the voluntary recall register says they have never had to force a manufacturer to make a recall announcement.
In January, Polaris announced a recall of several modes over sudden fuel pump pressure losses and Yamaha Motor Australia issued a notice over indicator failures on their NXC125 scooters.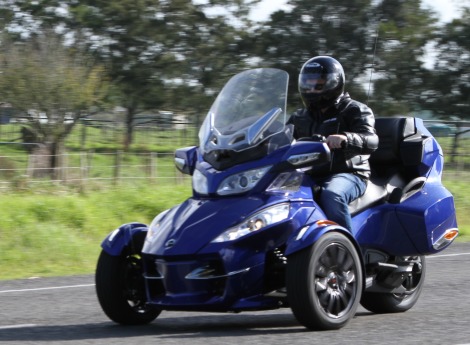 In February, BRP announced a recall of the 2103 model Can-Am Spyder Roadster RT for overheating issues when riding slowly in hot conditions which could cause a vehicle fire.
Riders should contact their nearest dealer whenever a notice is issued to arrange for repairs which are usually free.
You can check on recalls at the ACCC site.