Our Growing Collection of the Best Motorcycle Riding Quotes & Sayings
There is just something about getting out on my bike and going for a ride. It is like therapy.
The open road and fresh air are like my medication, making me feel better, move alive and more energized. There is just nothing else in my life that give me that feeling of freedom, that ability to free my mind and just enjoy the moment. I know that is true for many of you also.
That is why I decided to focus this post on finding the motorcycle riding quotes that inspire me to get out and ride. While I covered funny motorcycle memes recently, this post is a little more serious. This is about motorcycle riding quotes that capture the real thrill of what it means to get out on the open road on two wheels.
I searched everywhere for motorcycle quotes and memes and when I found something that made me say "yes, that's totally me", it made the list. Hopefully, these riding quotes speak to you too in the same way they spoke to me.
Happiness Isn't Around the Corner. Happiness is the Corner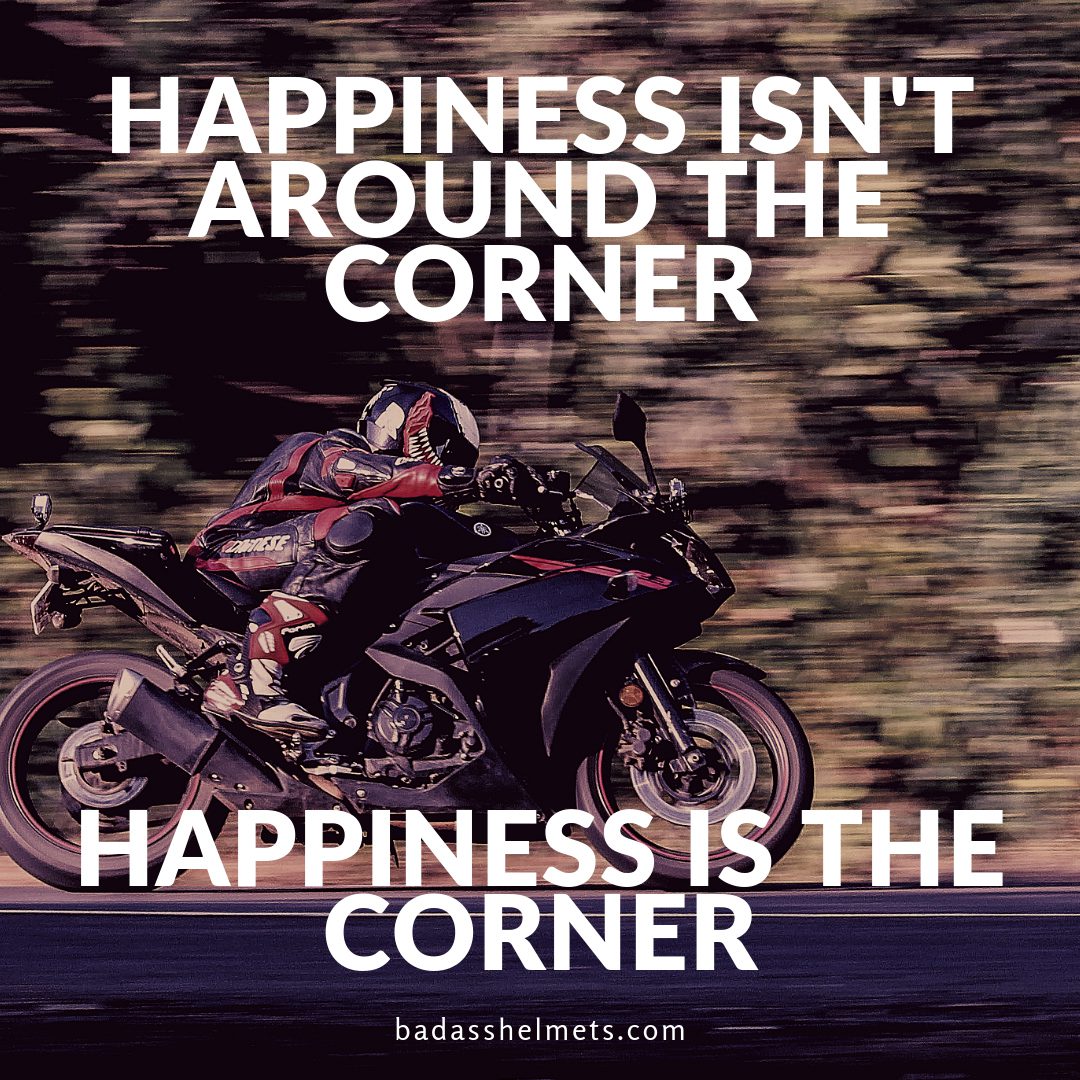 We Only Regret the Rides We Didn't Take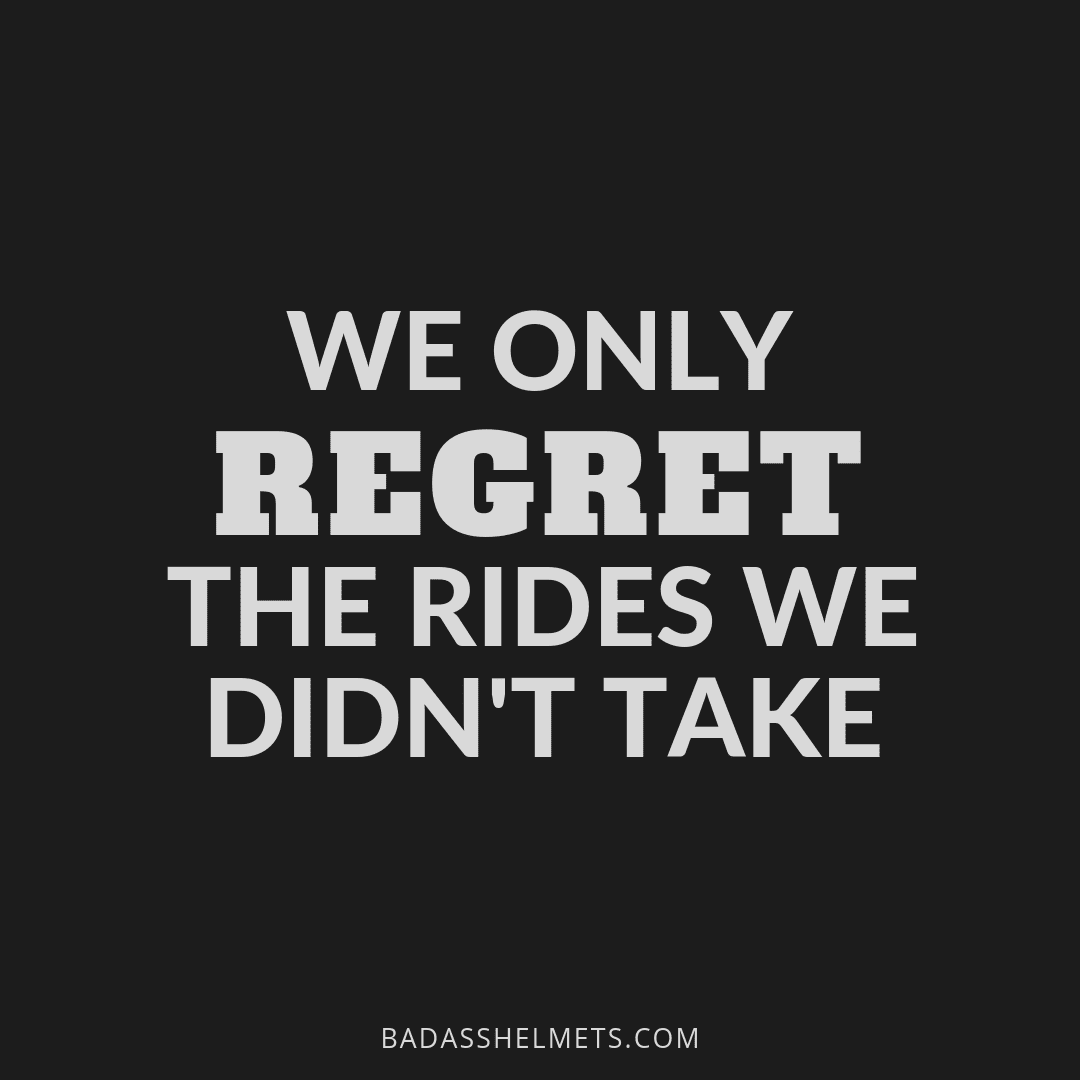 Riding a Motorcycle is Like an Art: Something You Do Because You Feel Something Inside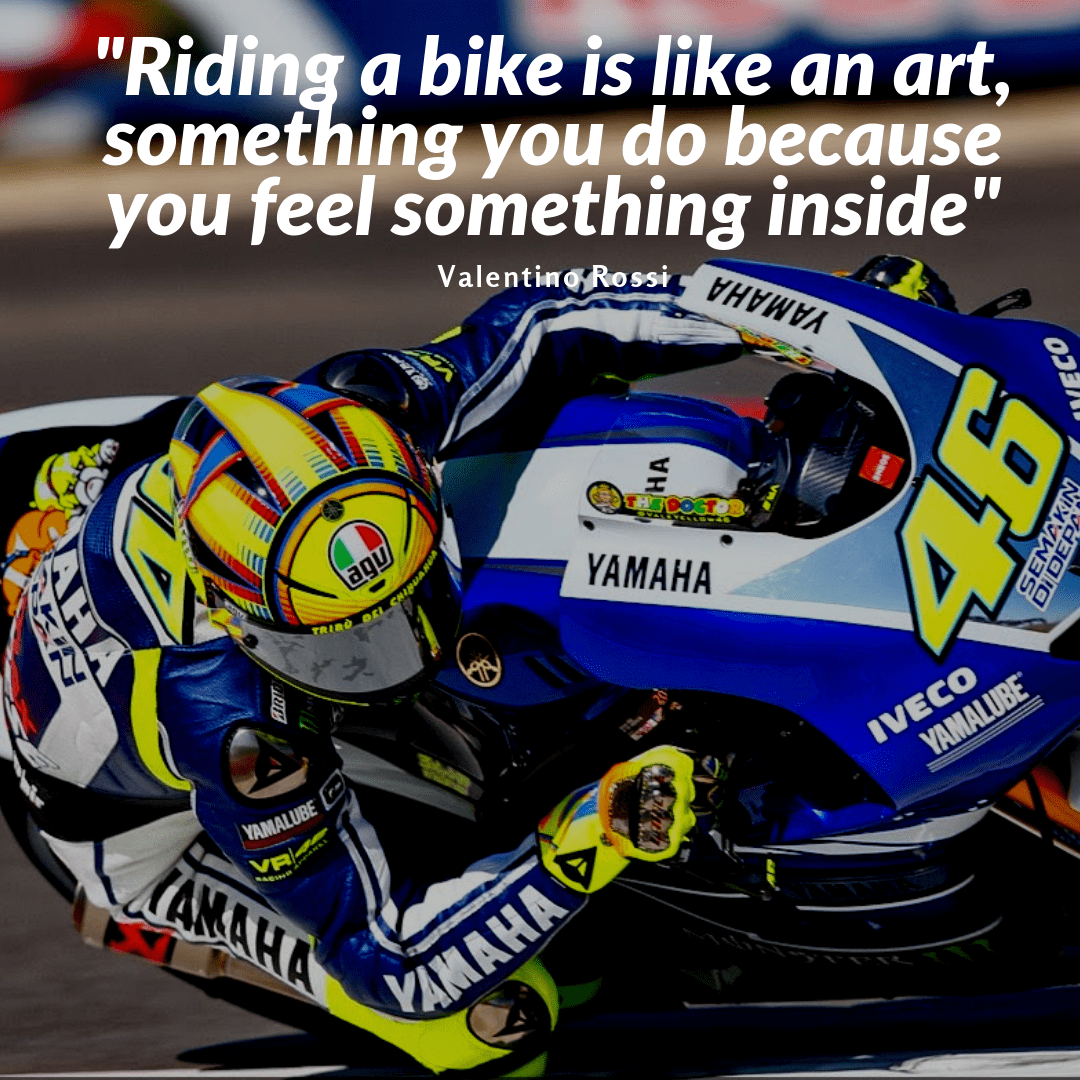 To Ride or Not to Ride? That is a Stupid Question.
Sometimes it Takes a Whole Tank of Fuel Before You Can Think Straight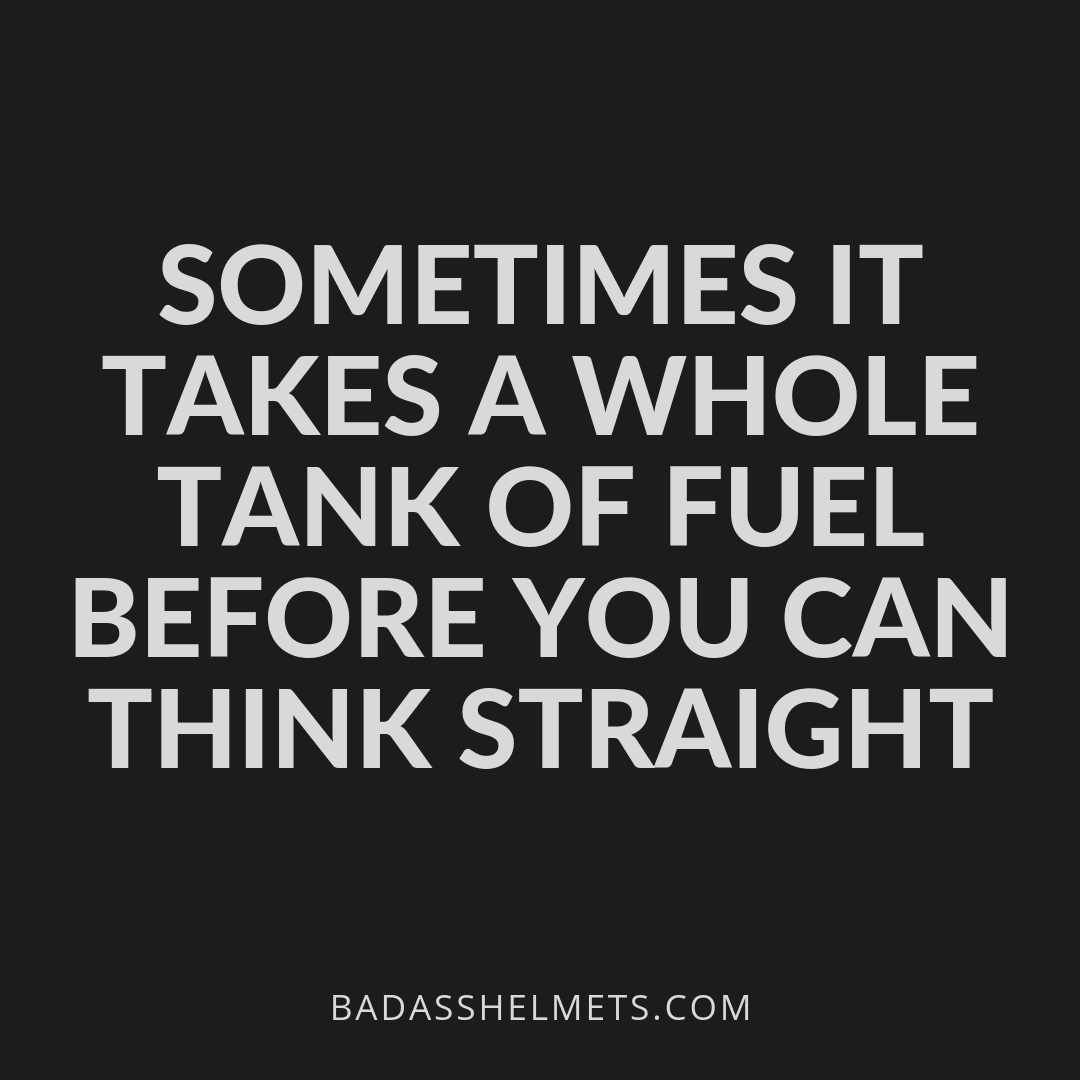 Ride Hard or Stay Home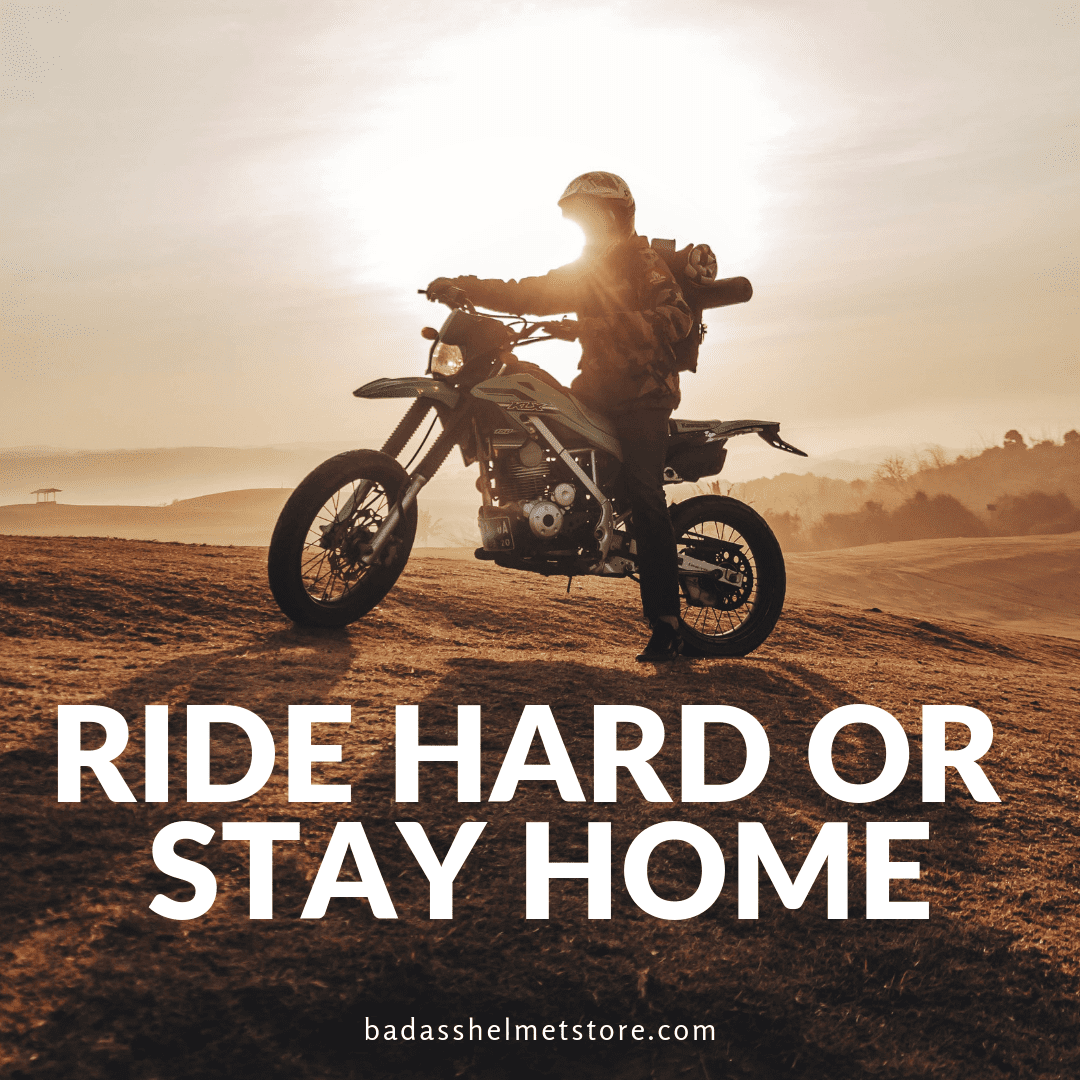 Race the Rain. Ride the Win. Chase Sunset. Only a Biker Understands.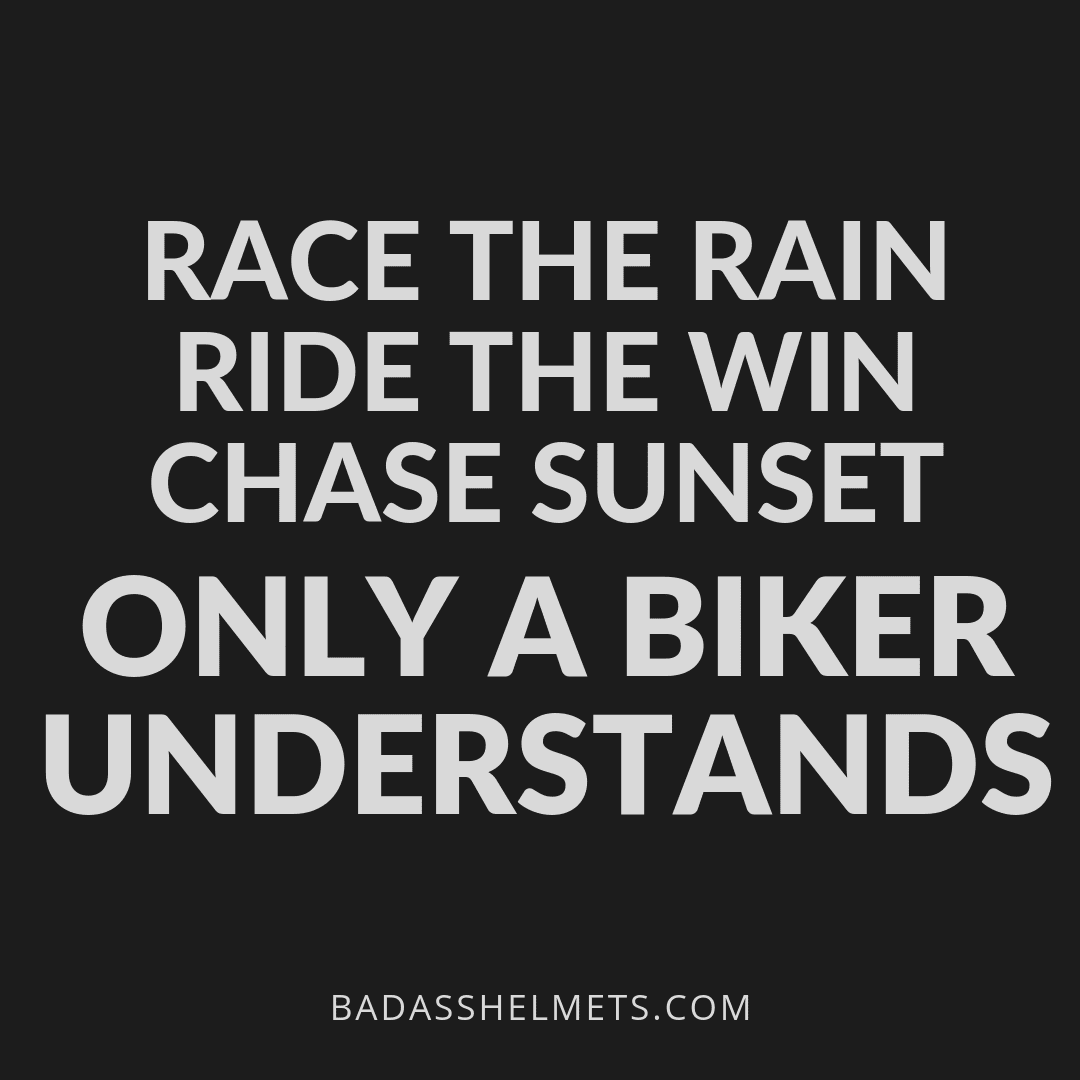 Young Riders Pick a Destination and Go. Old Riders Pick a Direction and Go.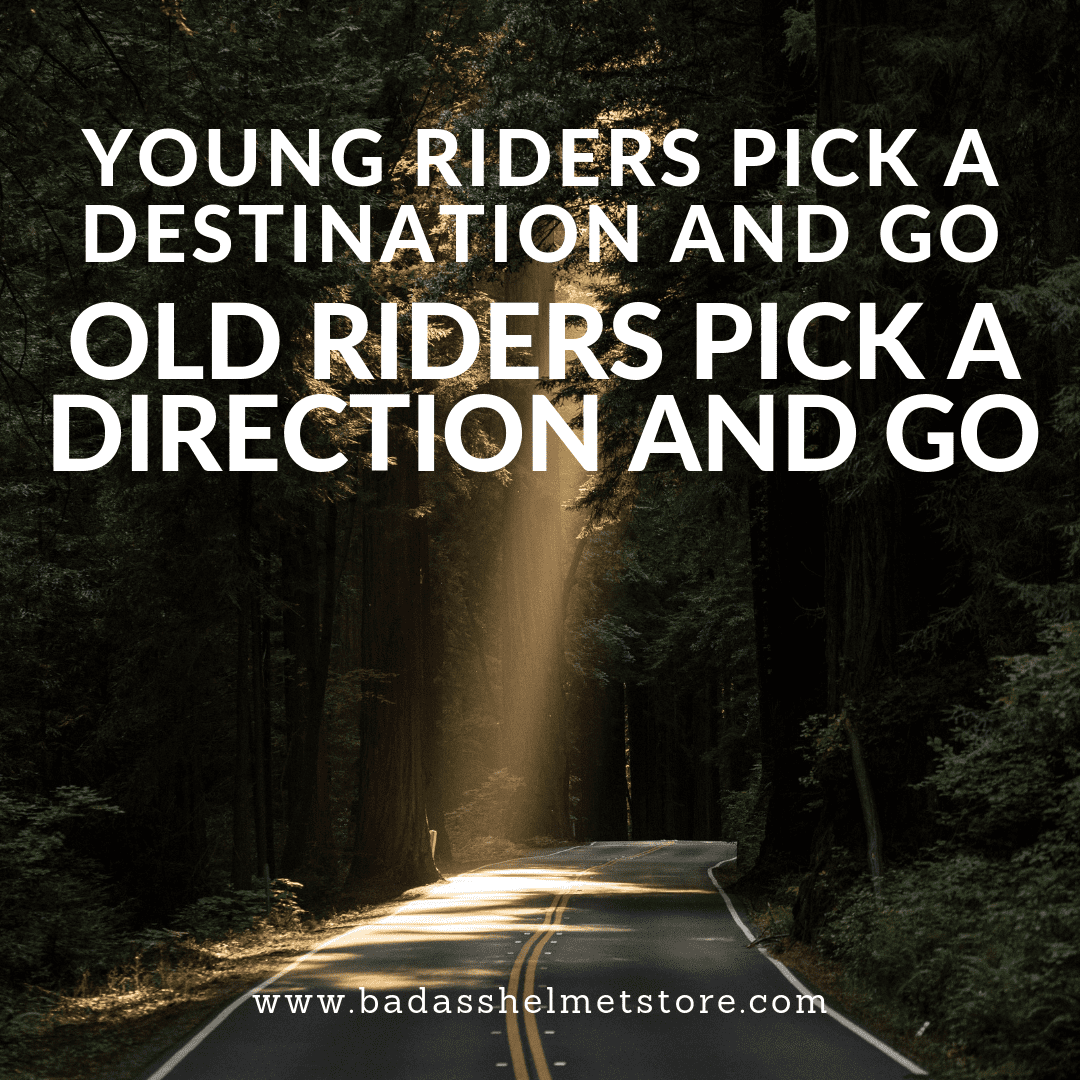 No Road is Too Long if You Have Good Company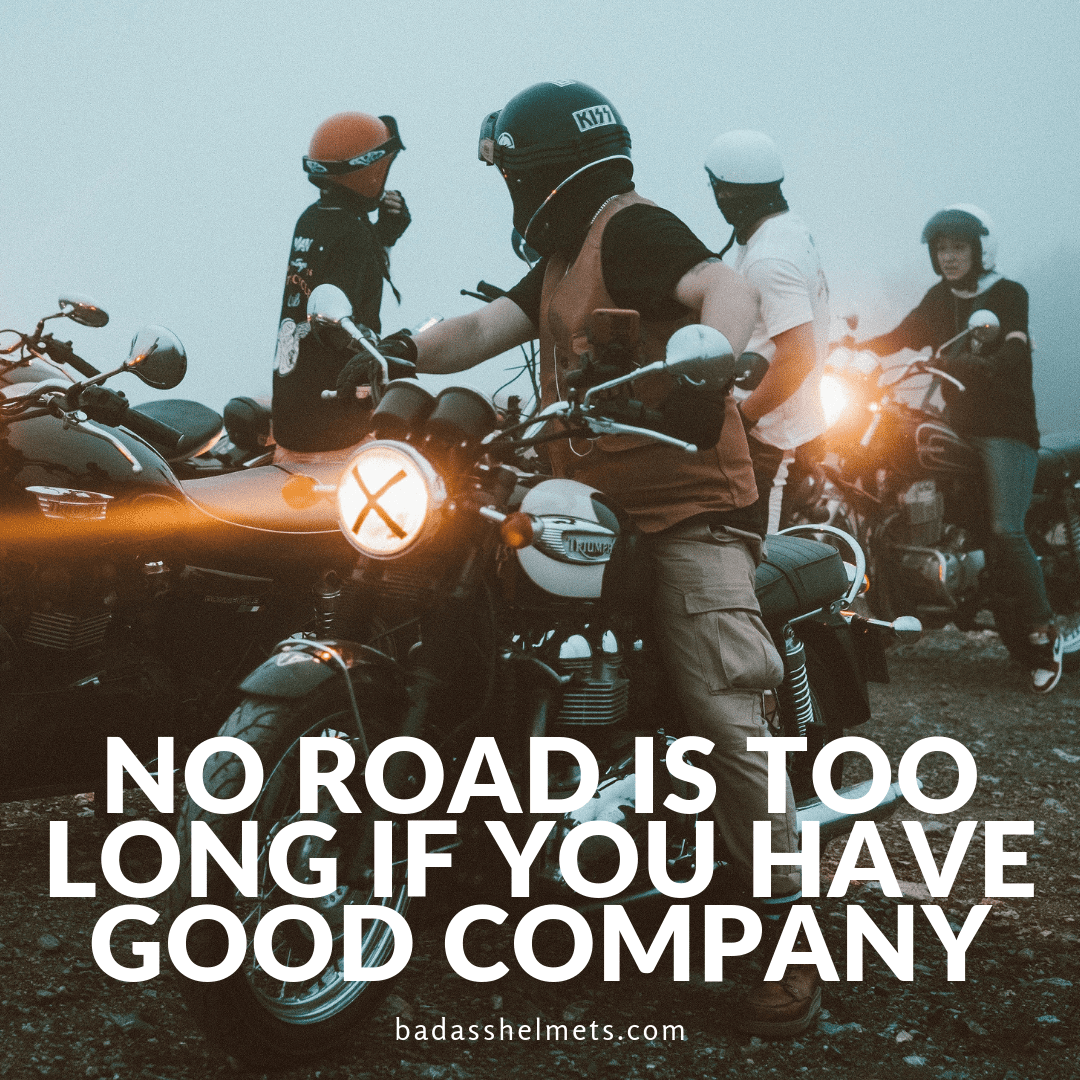 Life is Not About Waiting for the Storms to Pass. It's About Learning to Ride in the Rain.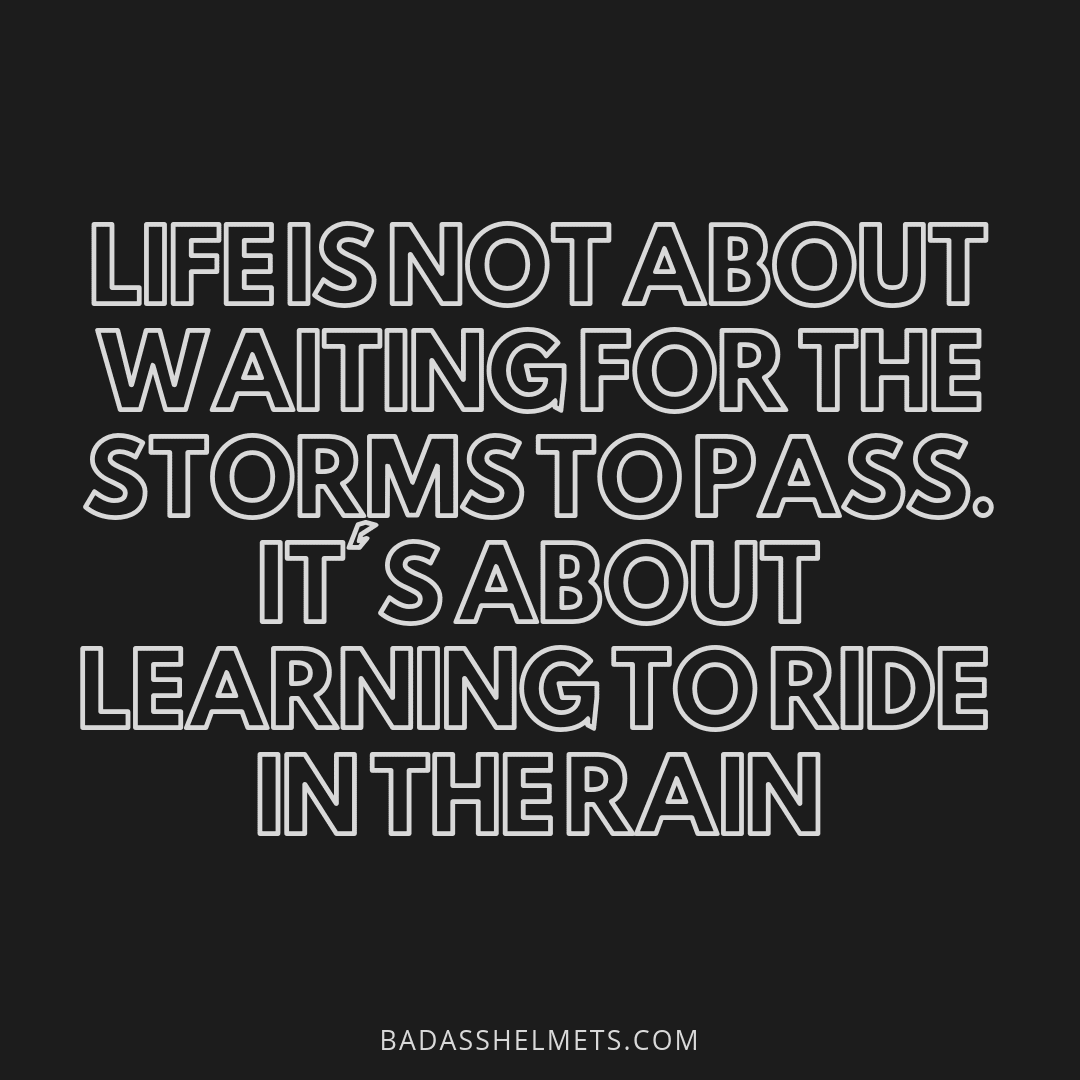 When Life Throws You a Curve…Lean Into It, Pick Your Line and Keep Your Weight on the Outside Peg.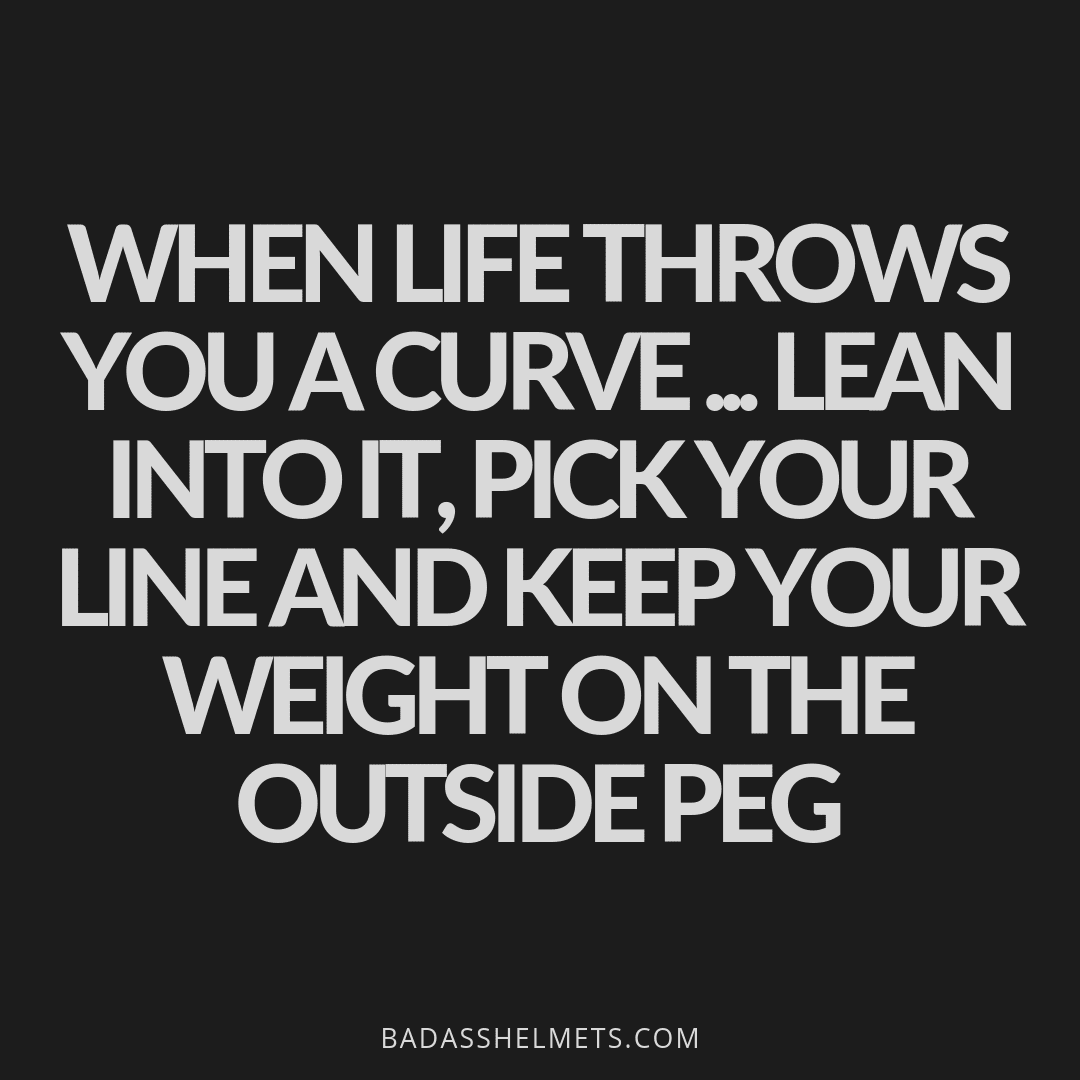 No plans. No maps. No GPS. No rules. Just ride.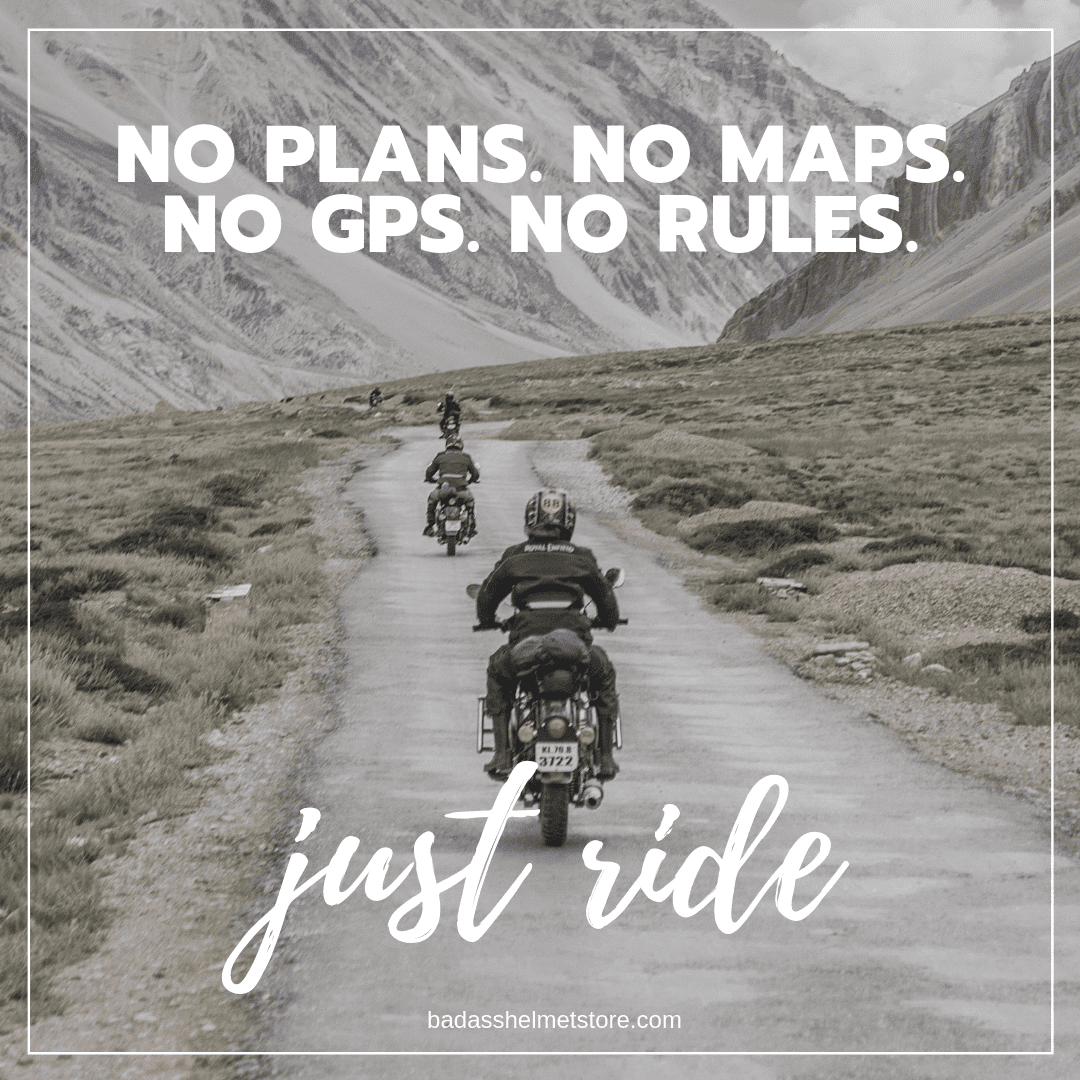 It's Ride O'Clock Somewhere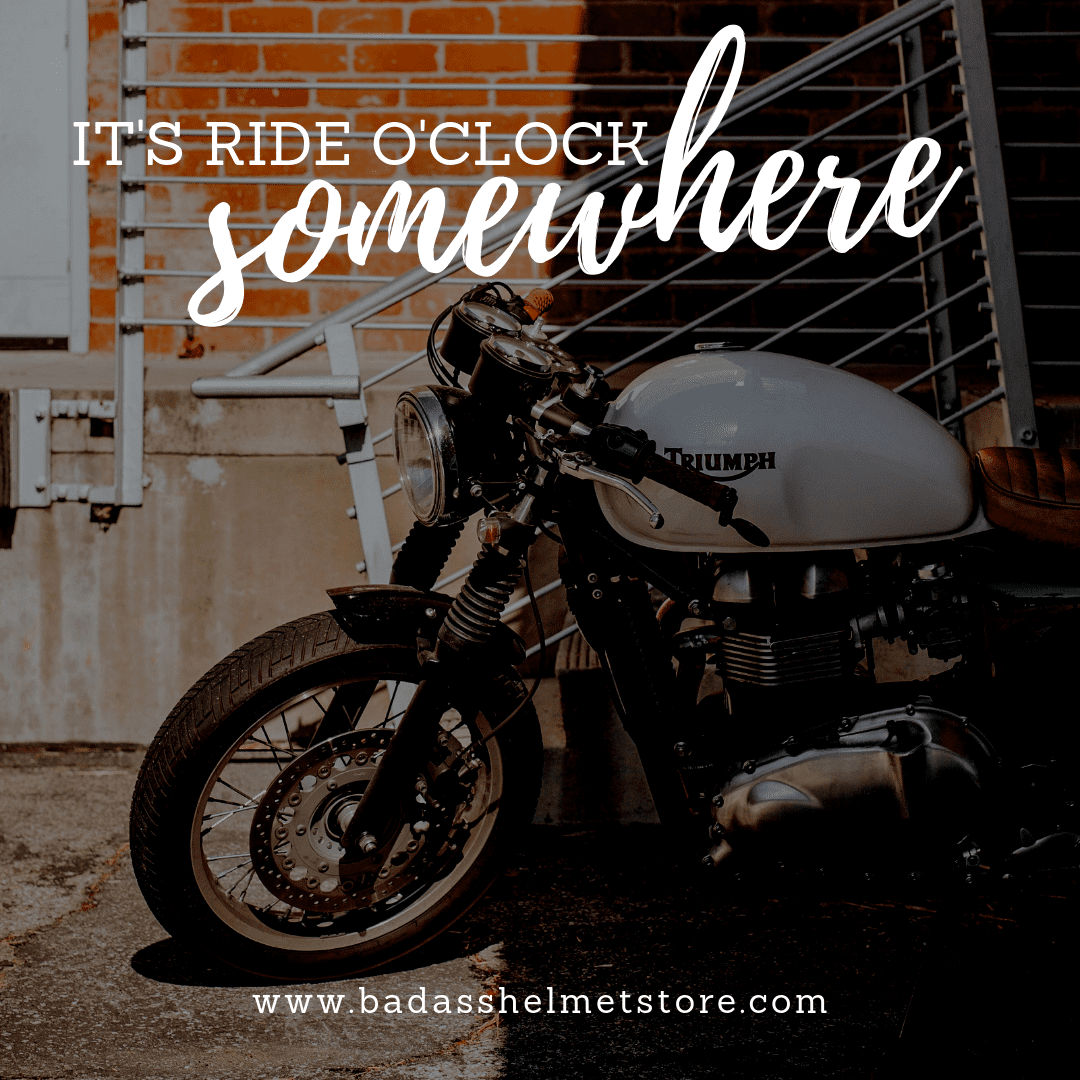 It's Not the Destination. It's the Ride.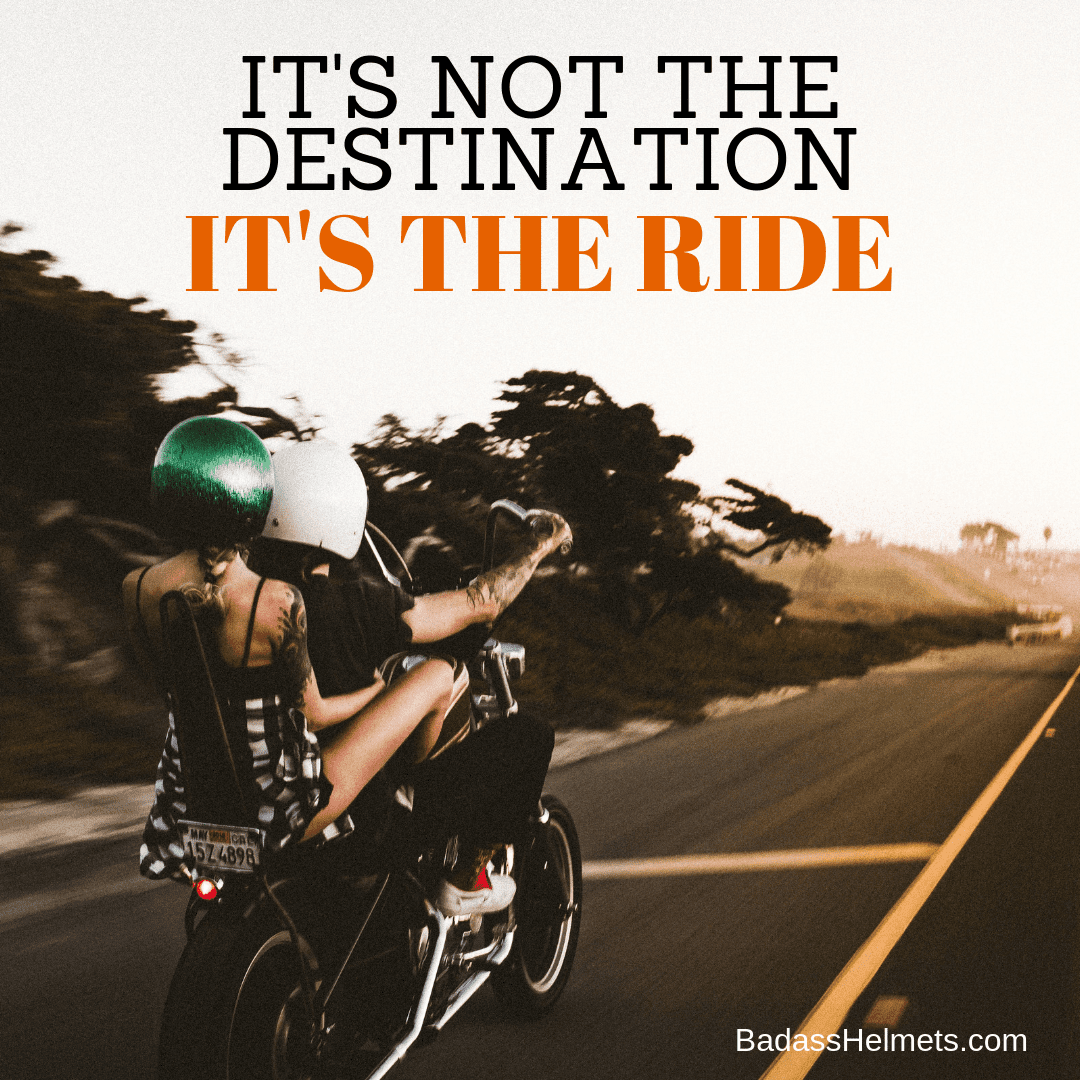 Some See a therapist. I ride.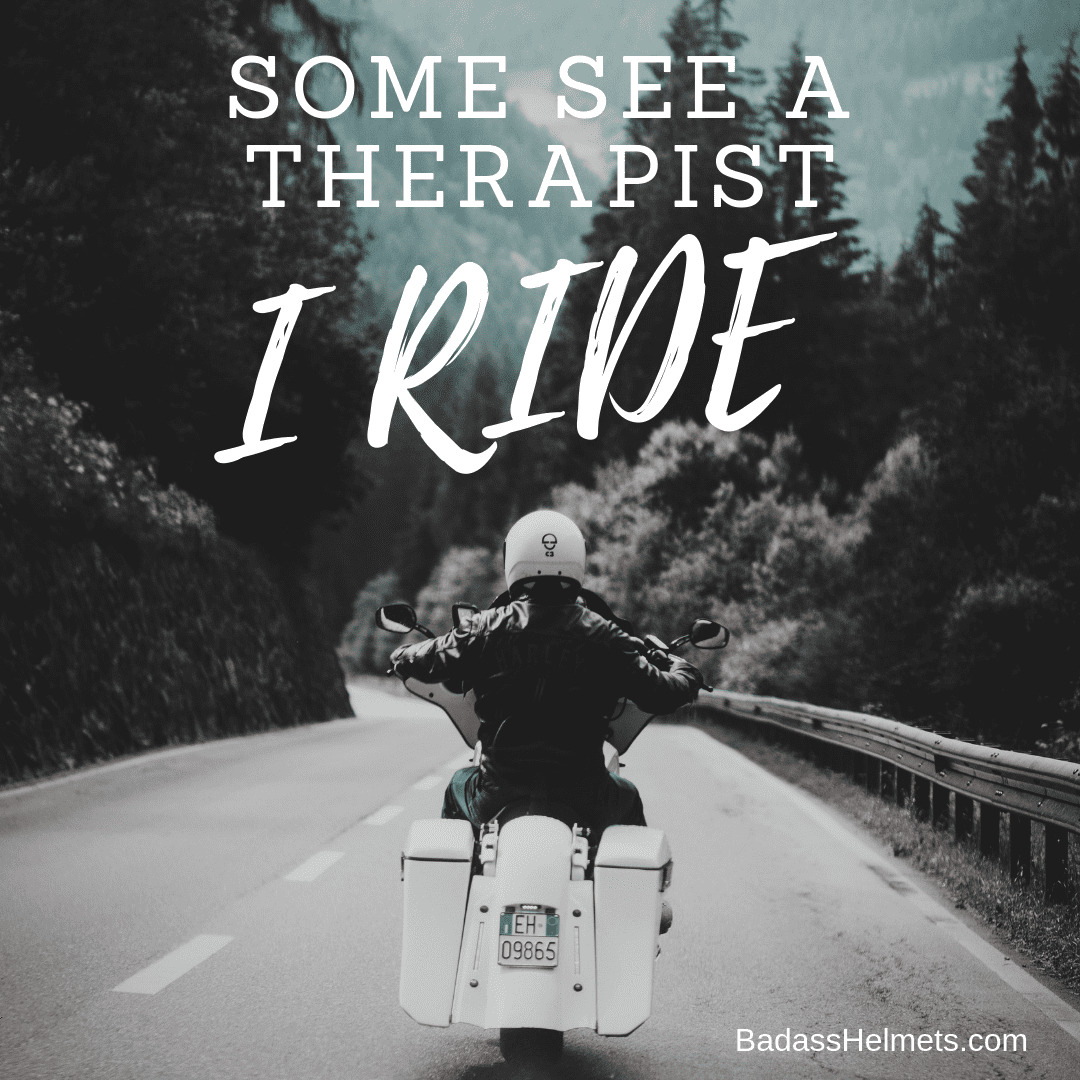 I Don't Ride a Motorcycle to Add Days to My Life. I Ride to Add Life to My Days.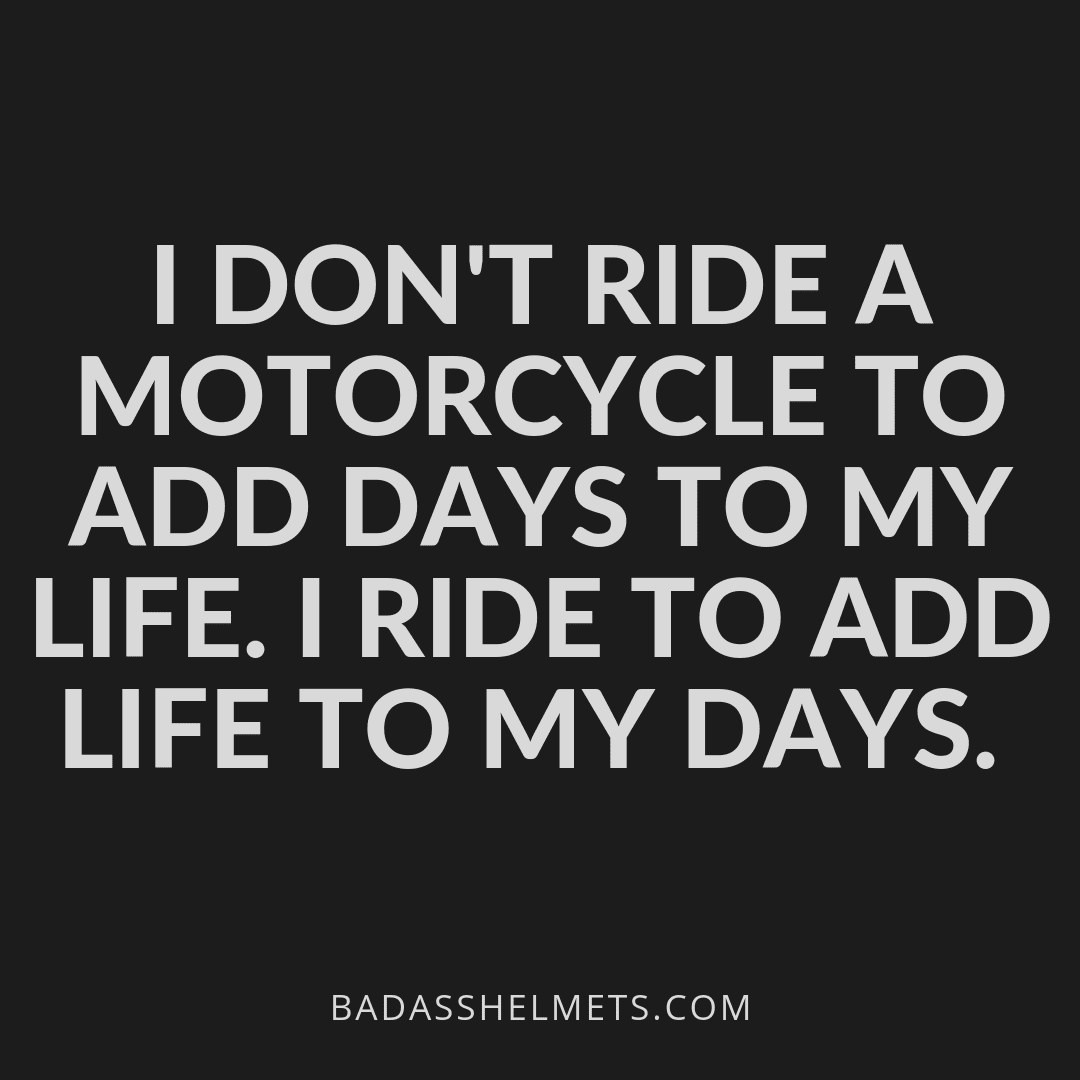 When Life Gets Complicated. I Ride.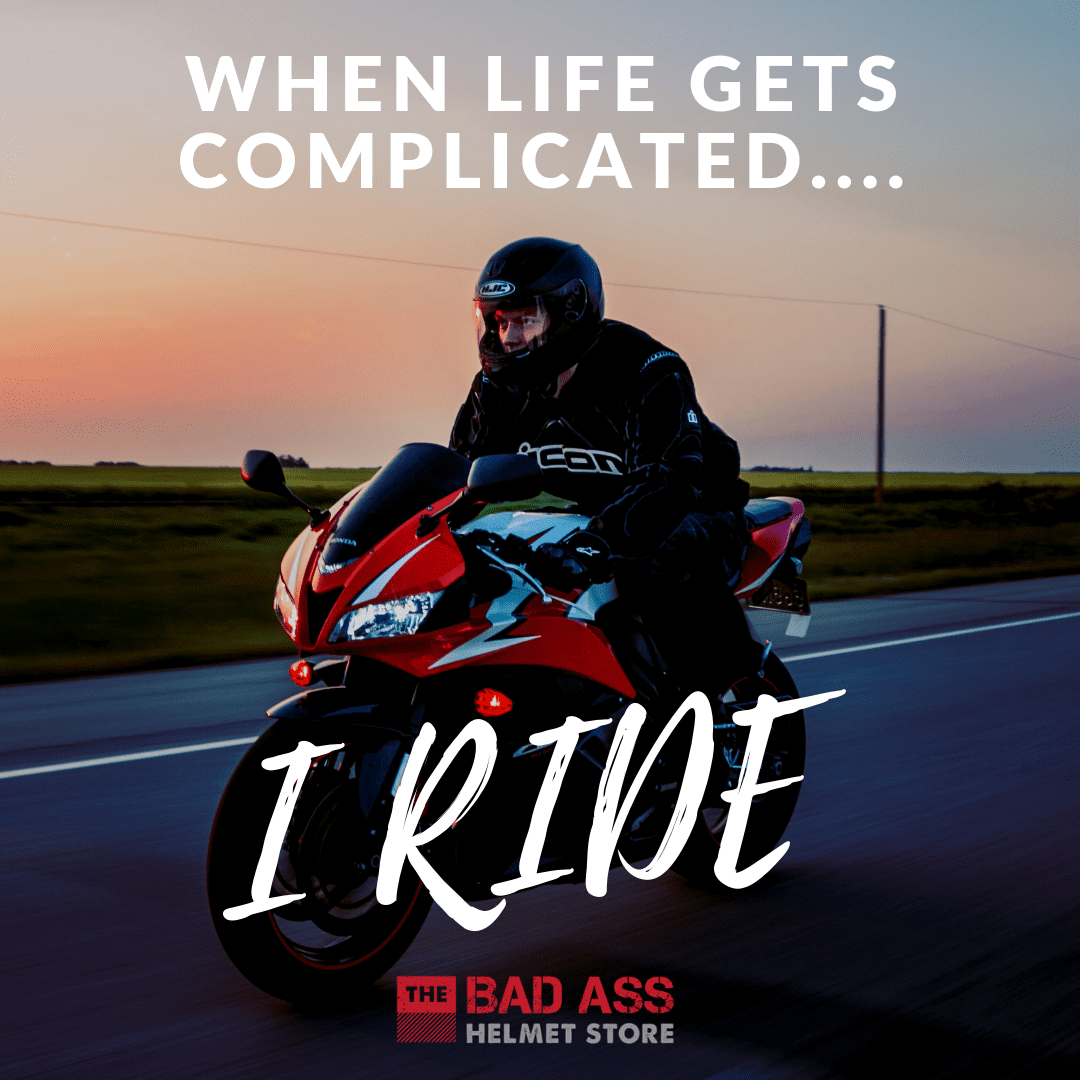 There is Absolutely No Excuse for What I'm About to Do – Let's Ride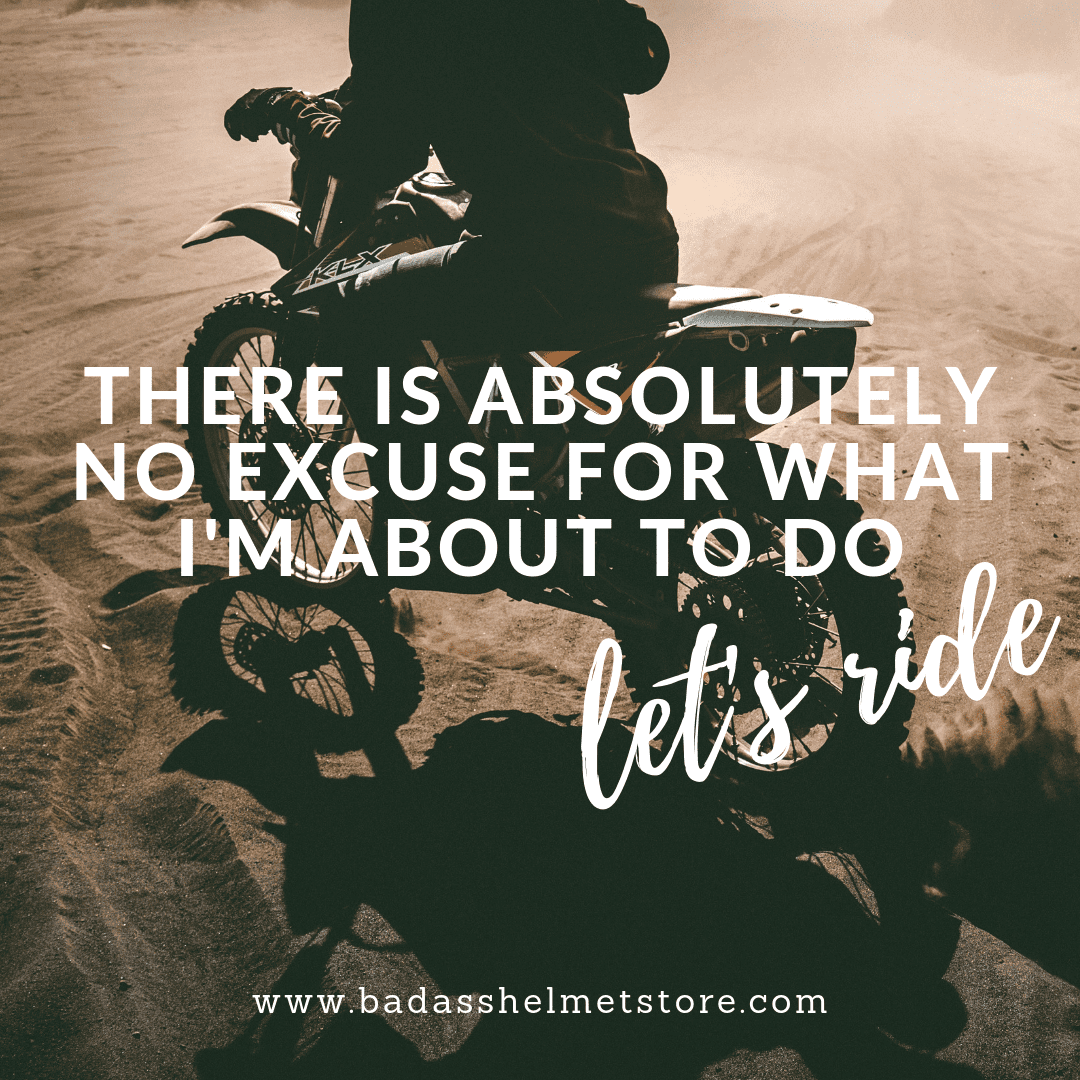 Happiness is a Motorcycle, a Full Tank of Gas and Twisty Roads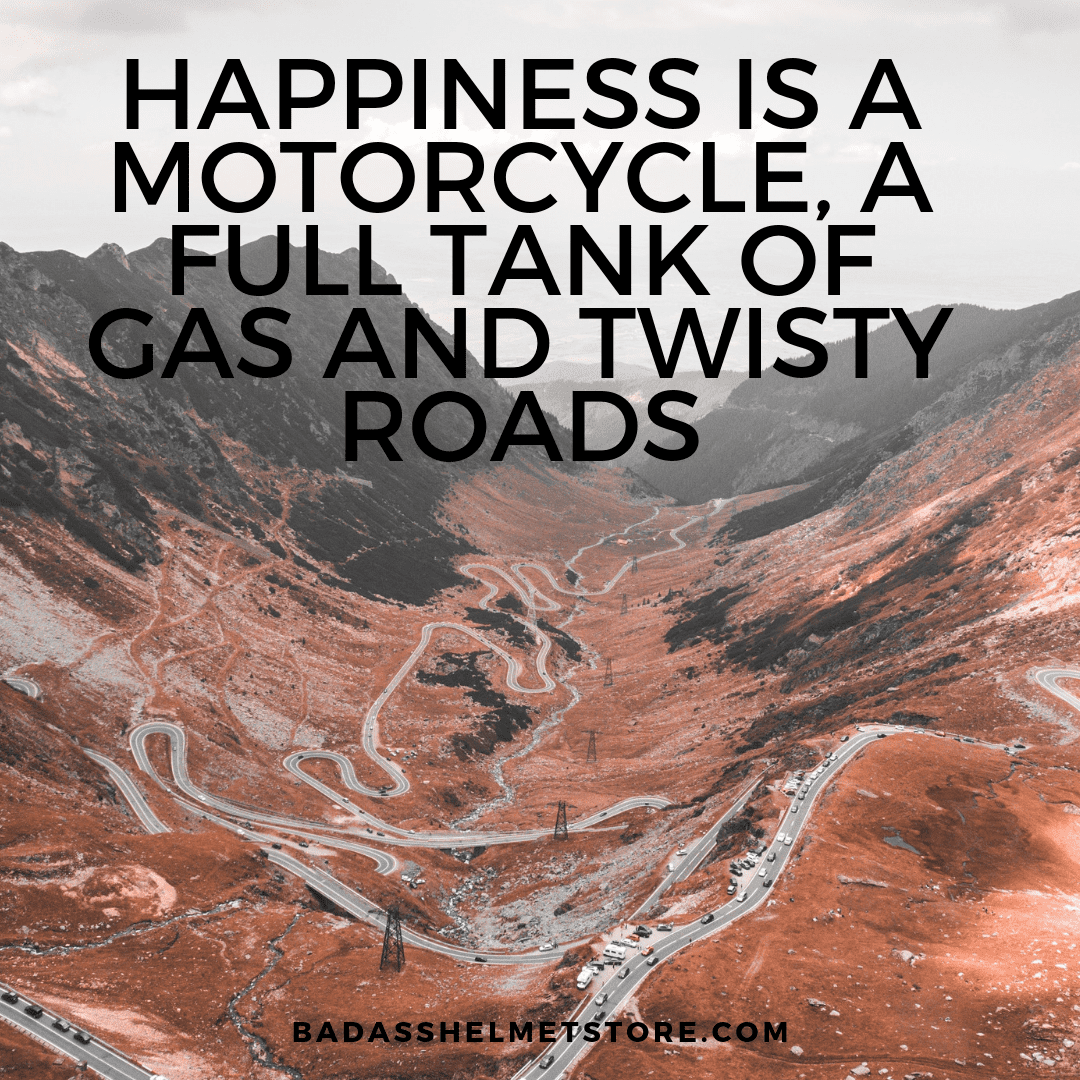 If You Don't Ride in the Rain…You Don't Ride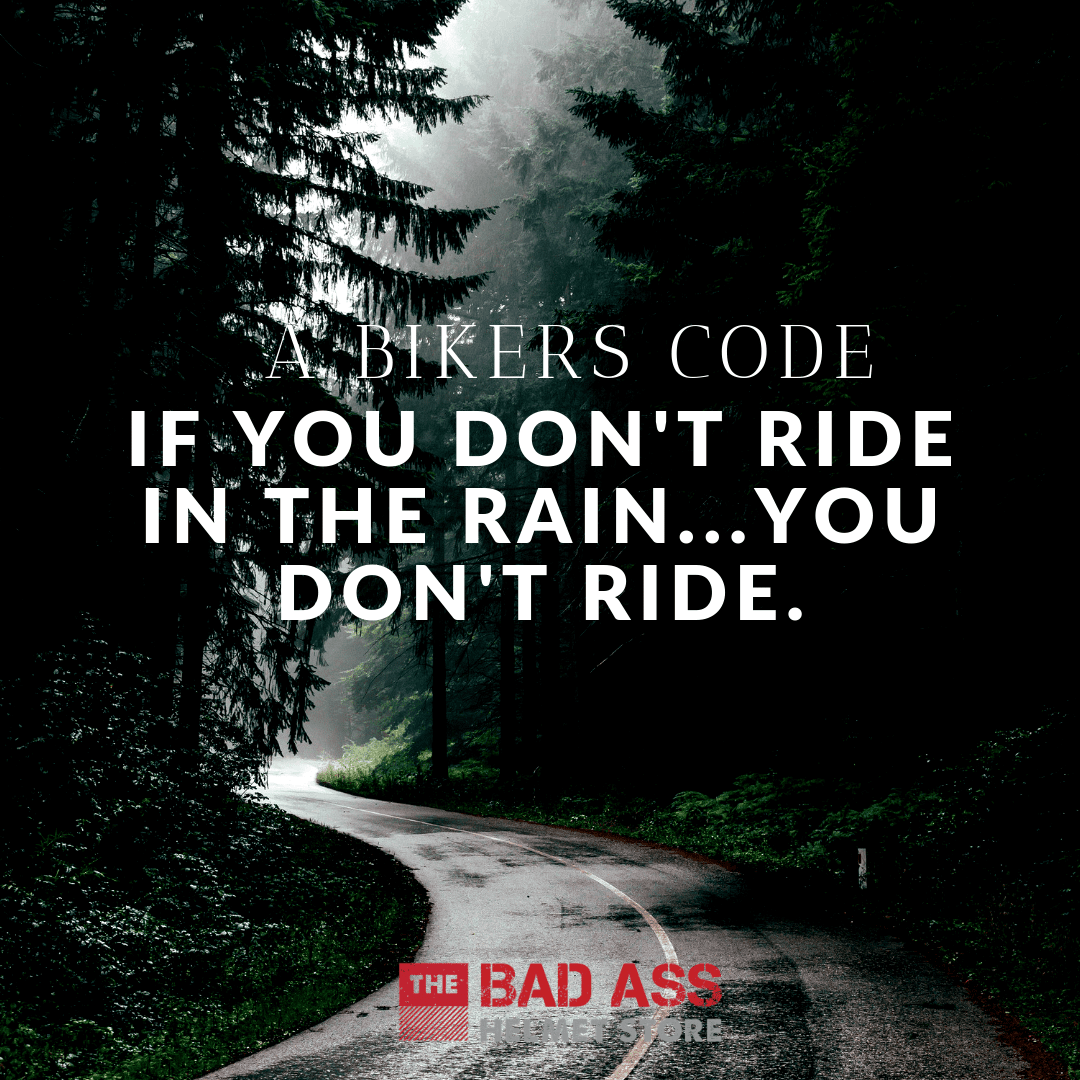 Don't fear dying. Fear not living. Let's ride.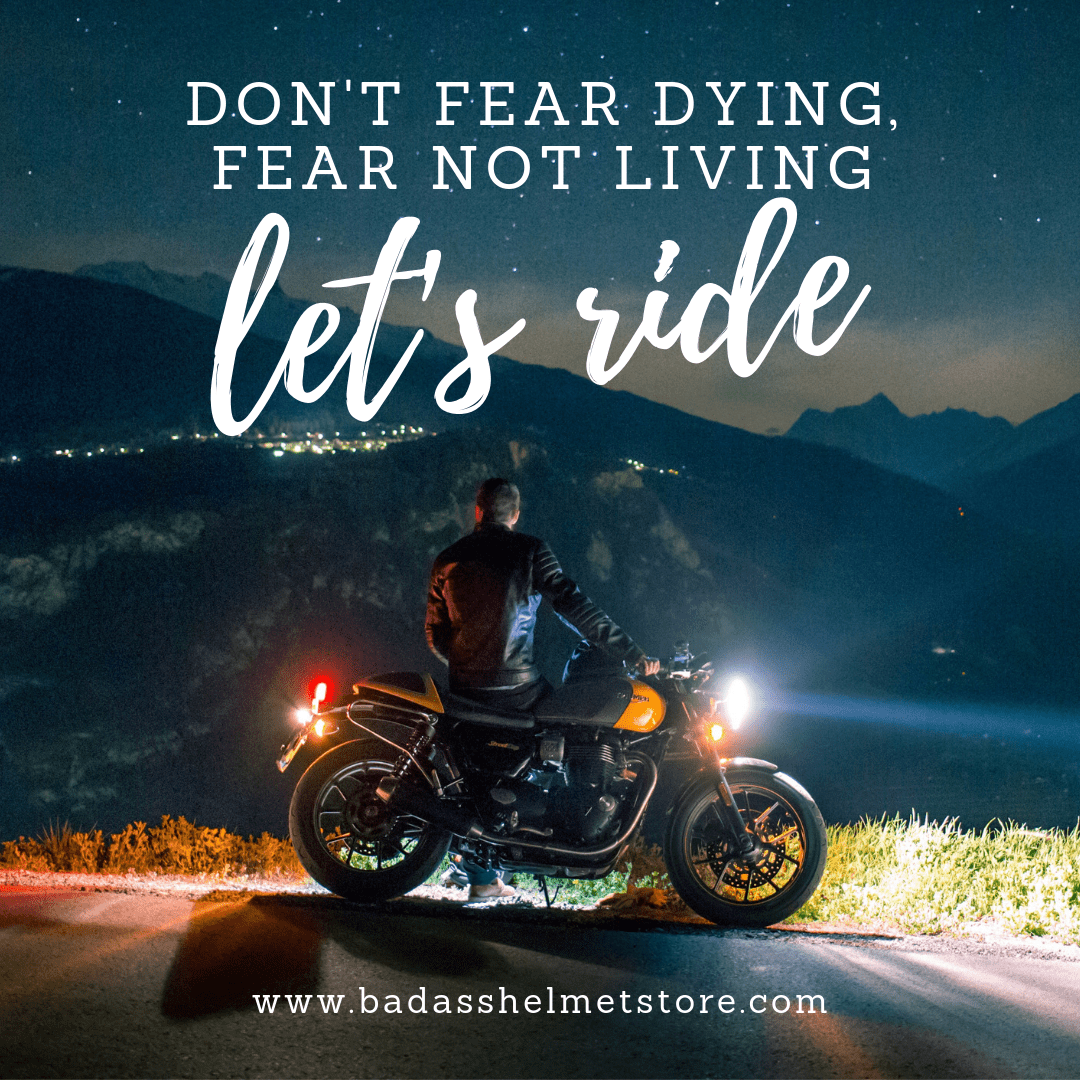 Don't Let the Fear of What Could Happen Make Nothing Happen.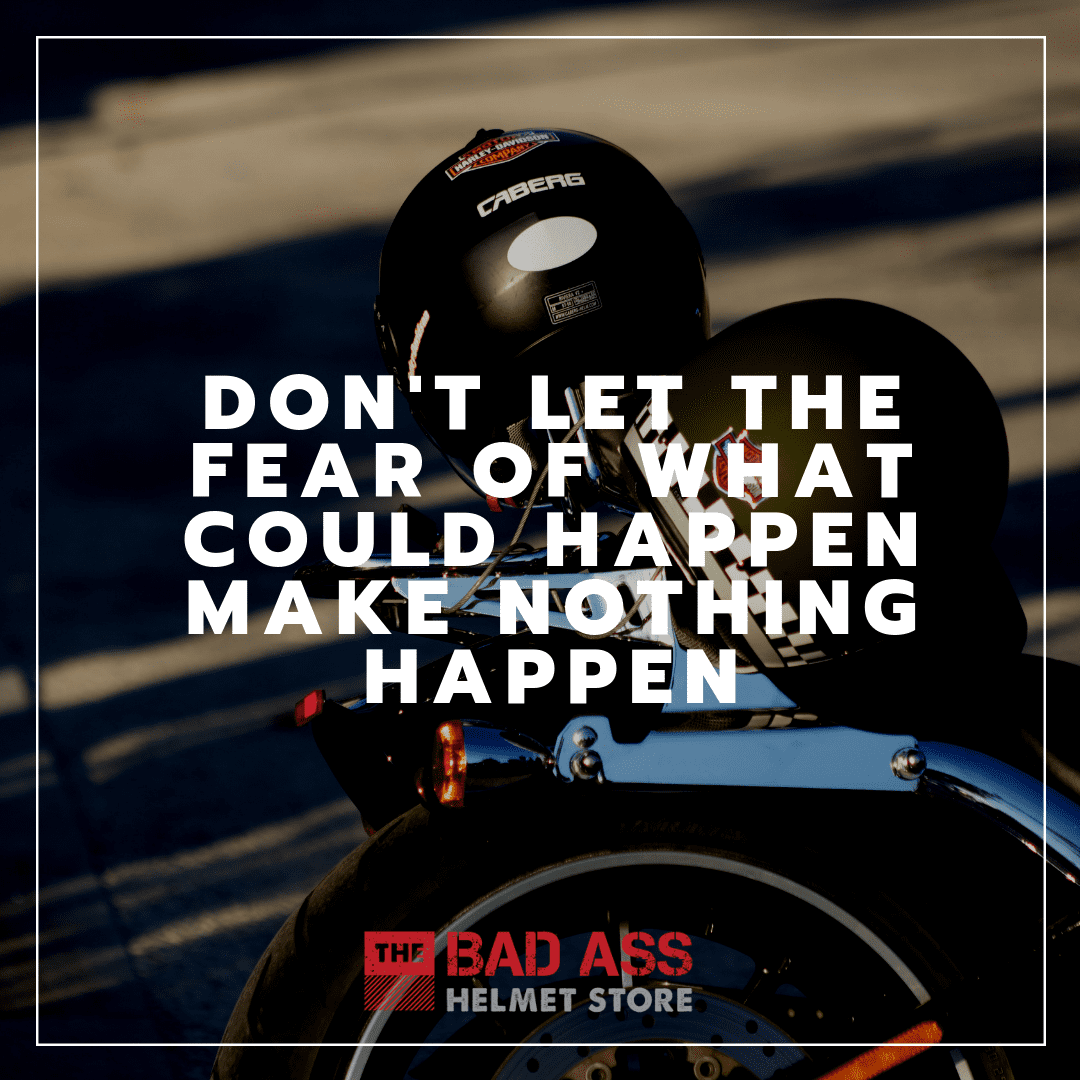 Difficult Roads Often Lead to Beautiful Destinations. Let's Ride.

Motorcycle Riding Quote by Robert Pirsig

A Good Long Ride Can Clear Your Mind, Restore Your Faith and Use Up a Lot of Fuel

No Matter How Bad Your Day is Your Bike Will Make You Feel Better

No Matter How Bad Your Day is Your Bike Will Make You Feel Better

A Long Ride is the Answer to a Question You Will Soon Forget

When I'm Riding My Motorcycle, I'm Glad to Be Alive. When I Stop Riding My Motorcycle, I'm Glad to Be Alive – Neil Peart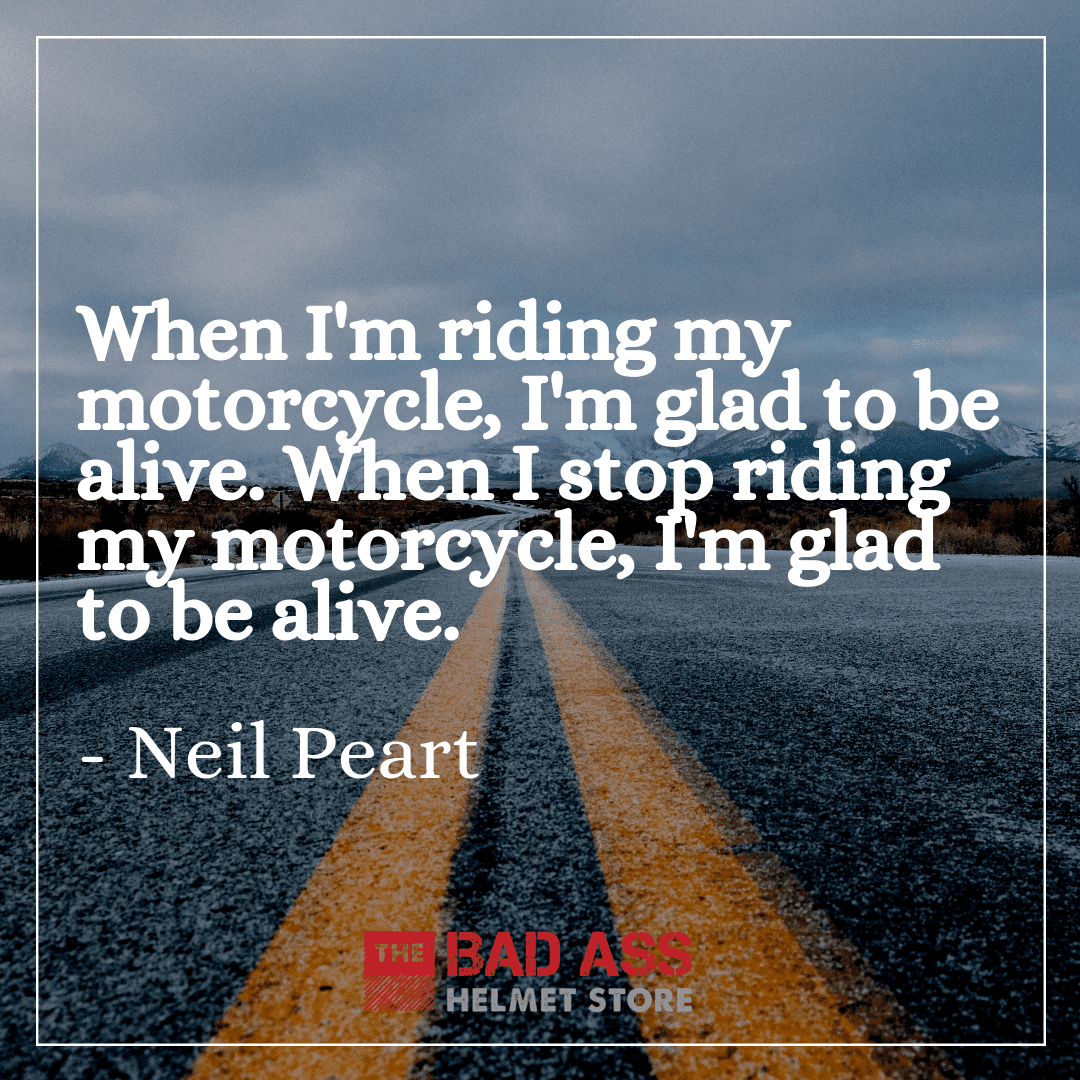 Anybody Can Jump a Motorcycle. The Trouble Begins When You Try to Land It.
Love is the Feeling You Get When You Like Something as Much as Your Motorcycle.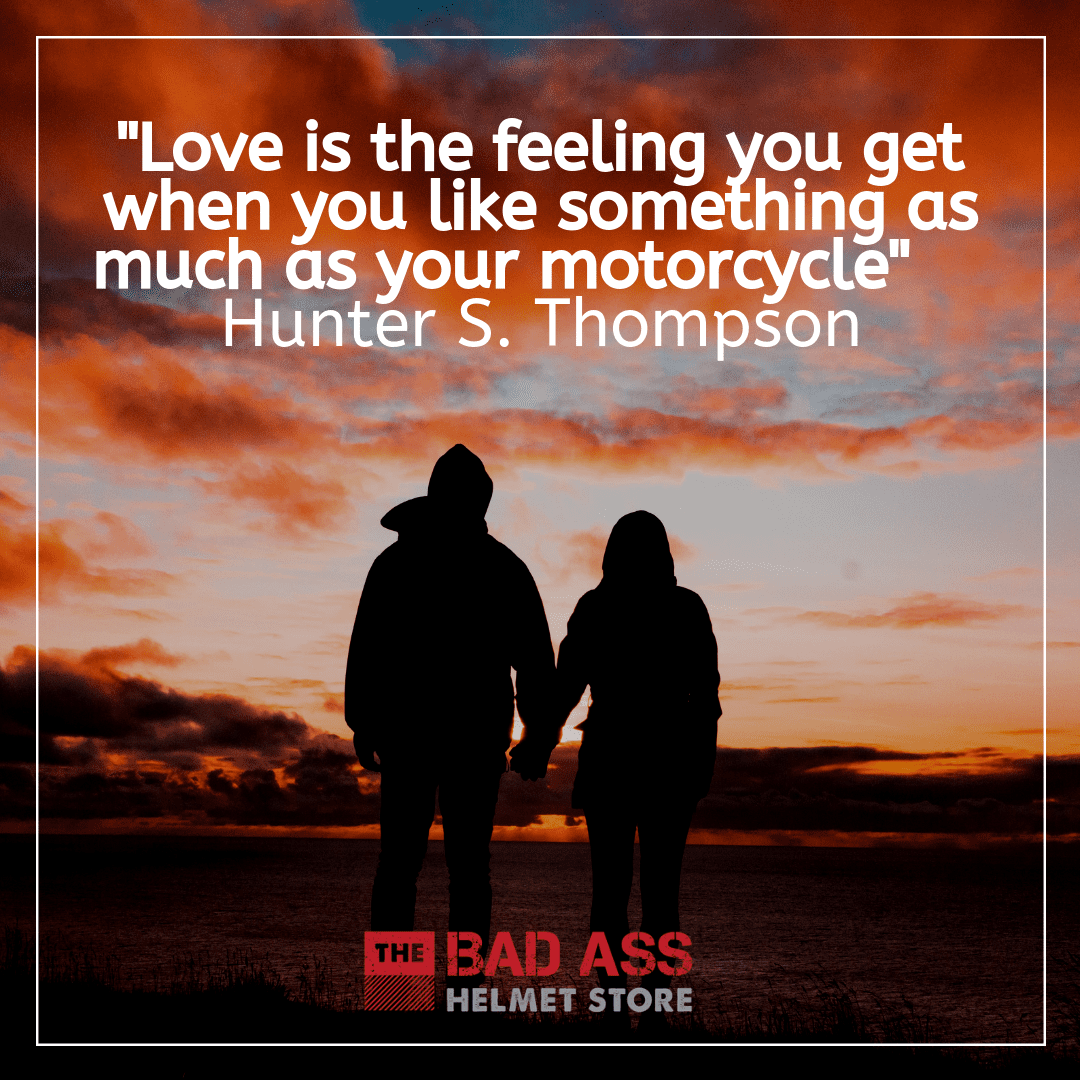 You Live More For Five Minutes Going Fast on a Bike Than Other People Do in All of Their Life.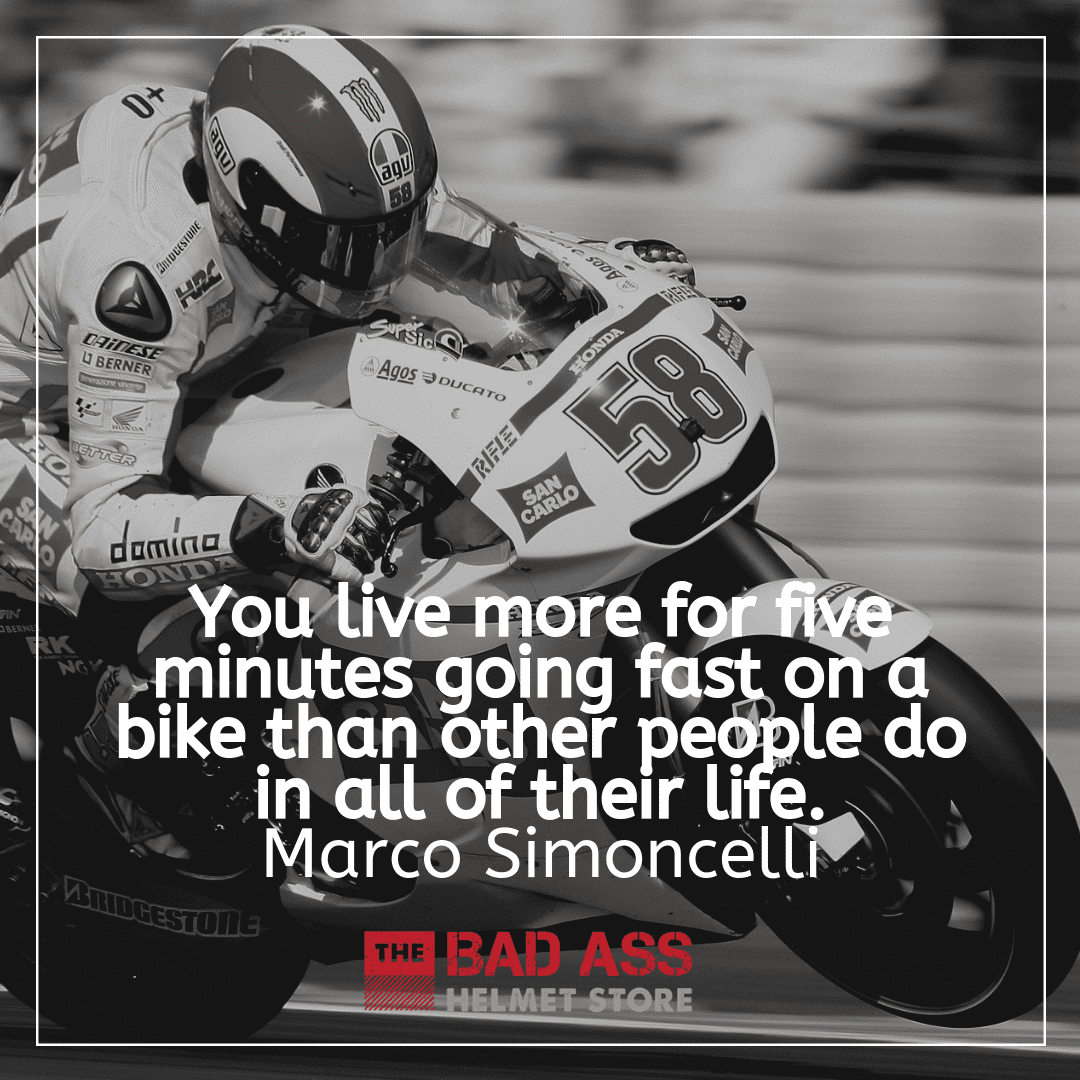 Faster, Faster, Faster, Until the Thrill of Speed Overcomes the Fear of Death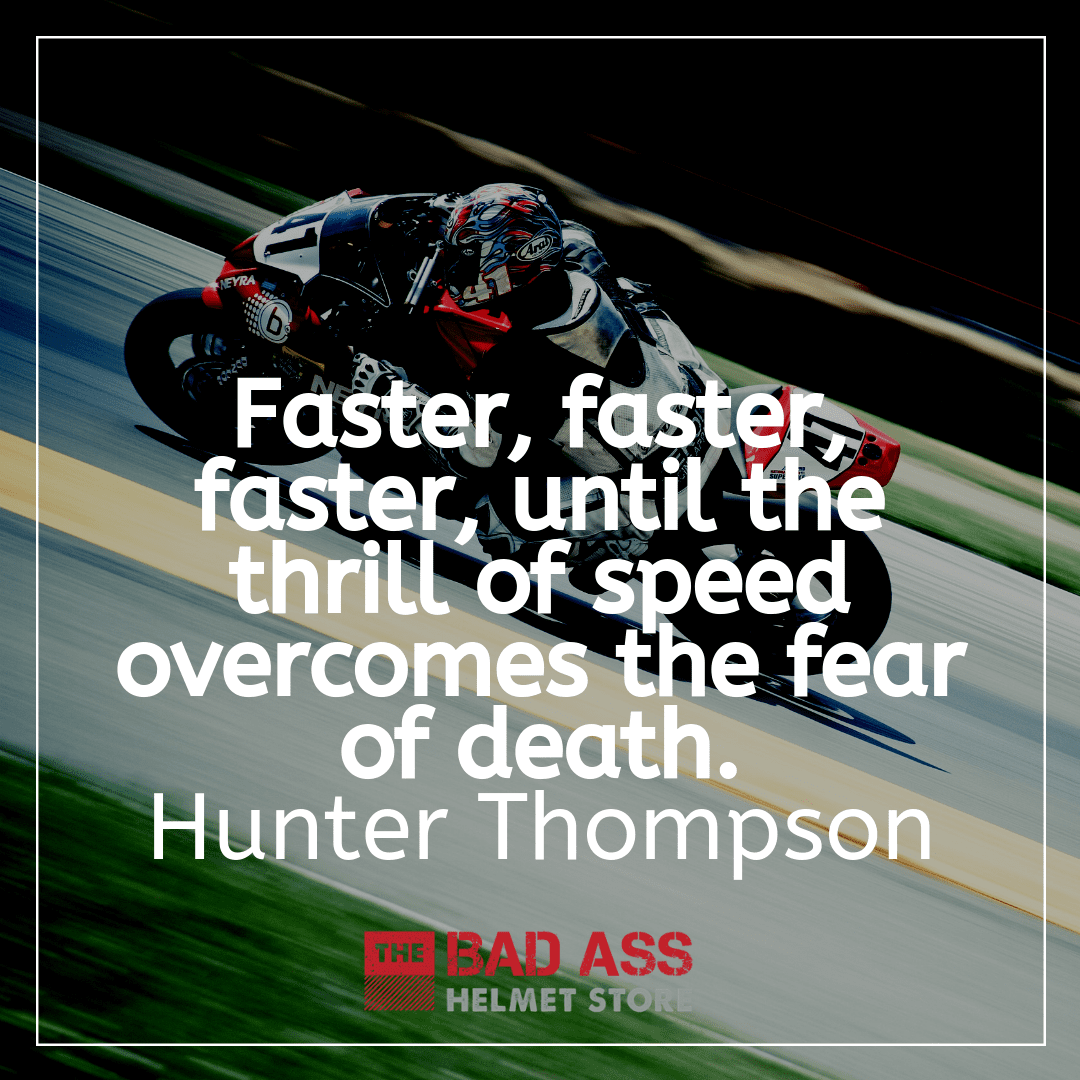 You Don't Stop Riding When You Get Old, You Get Old When You Stop Riding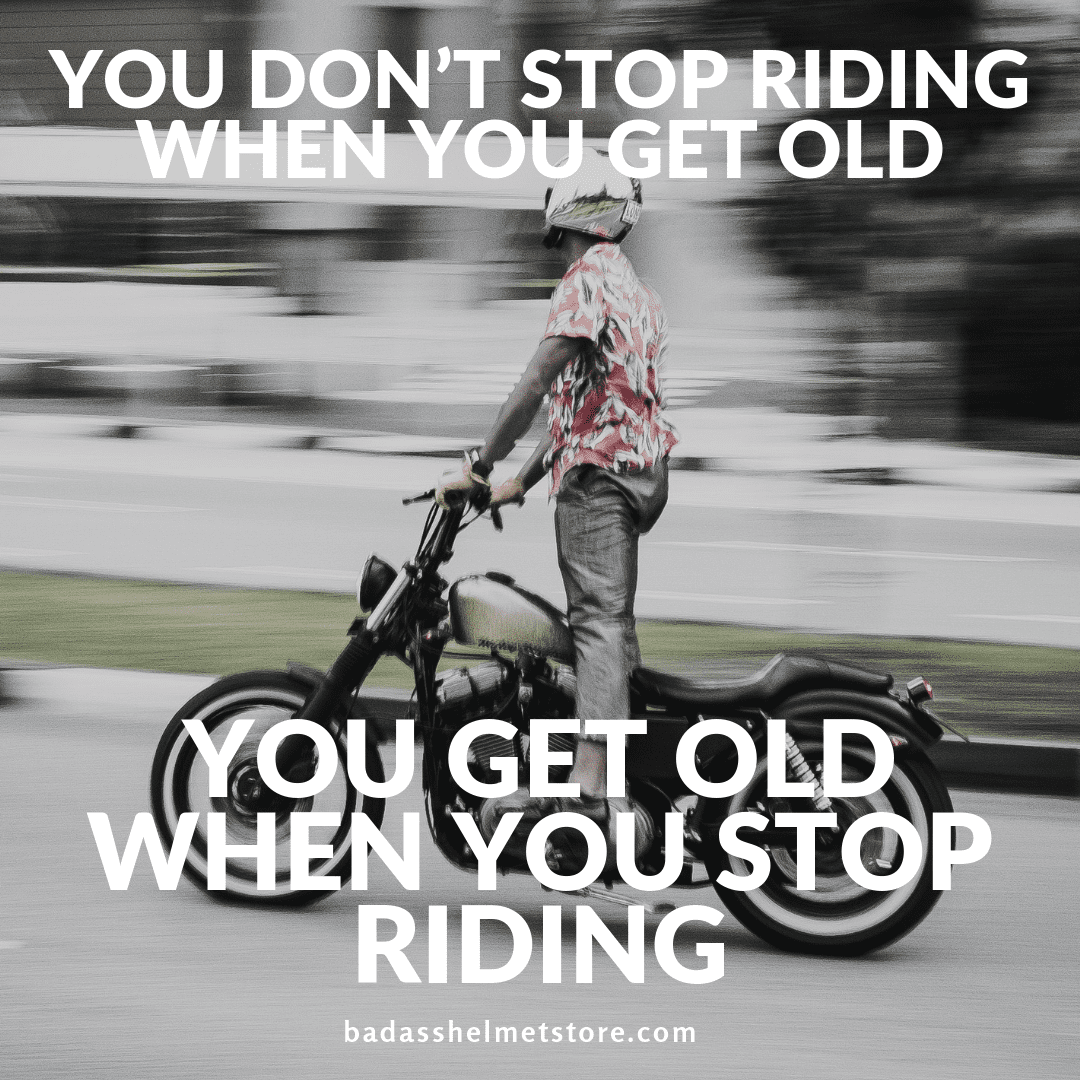 The Three Most Dangerous Words to a Biker Are "HEY… WATCH THIS!"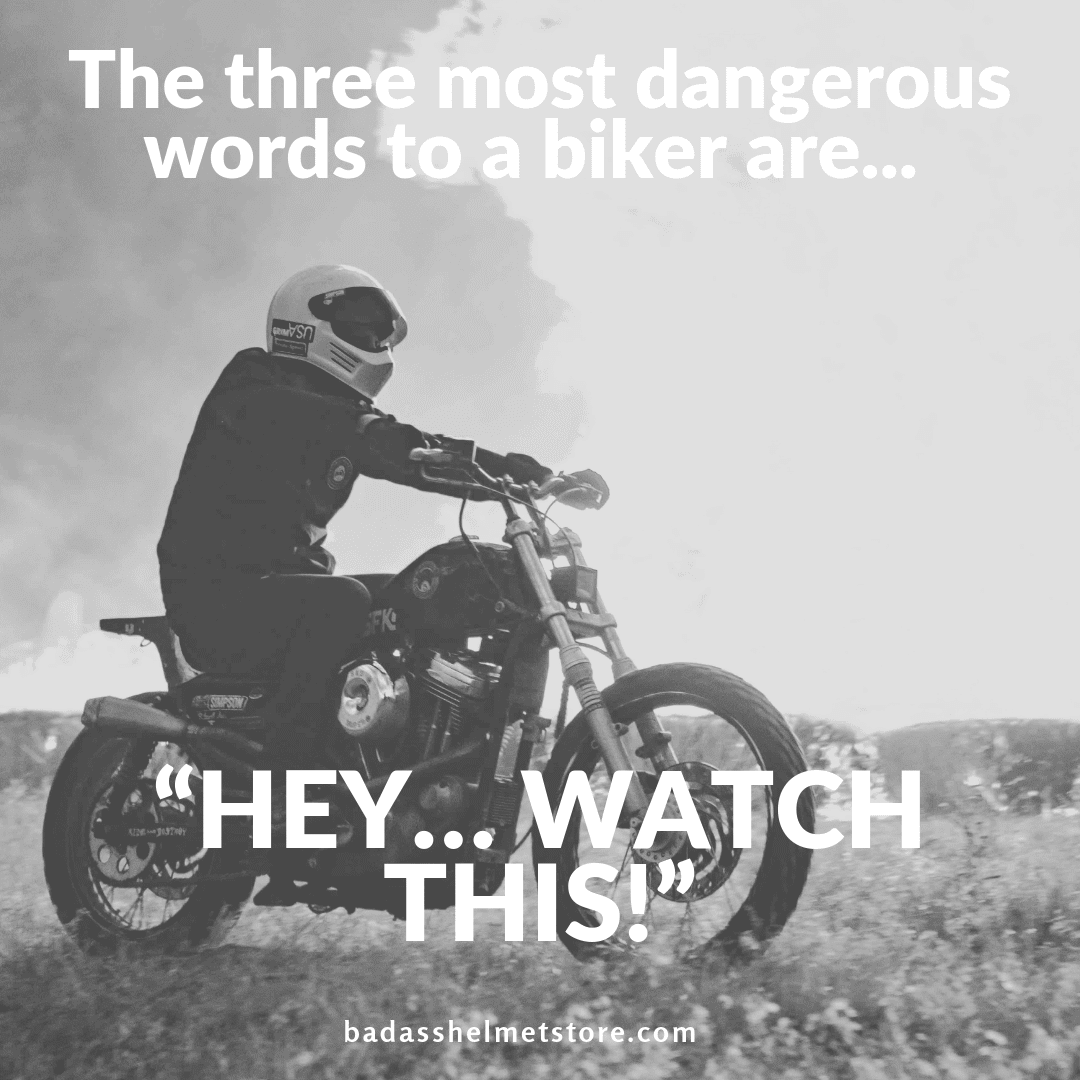 I Ride Way Too Fast to Worry About Cholesterol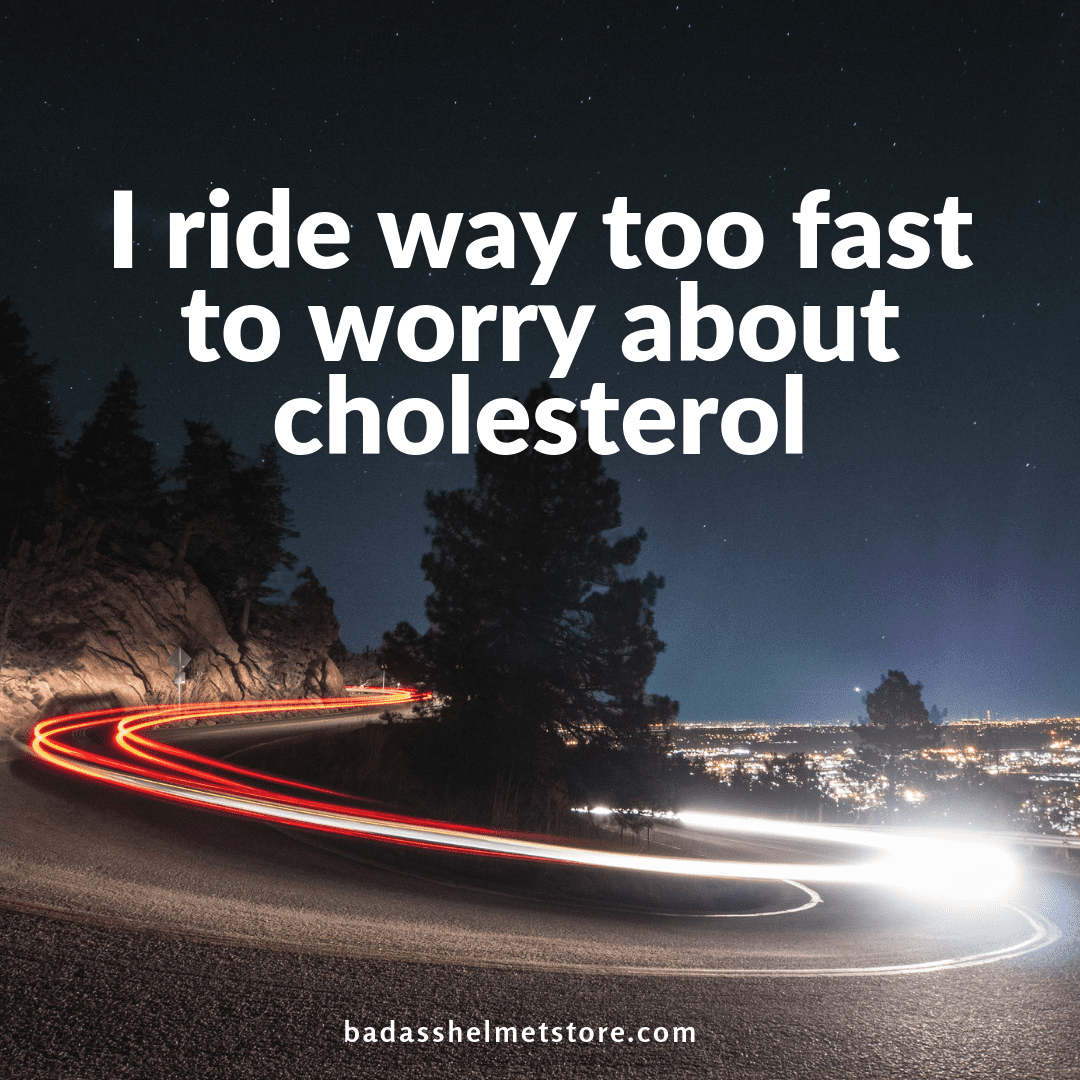 I Don't Really Feel Like Going For a Ride Today. Said No Motorcycle Rider Ever.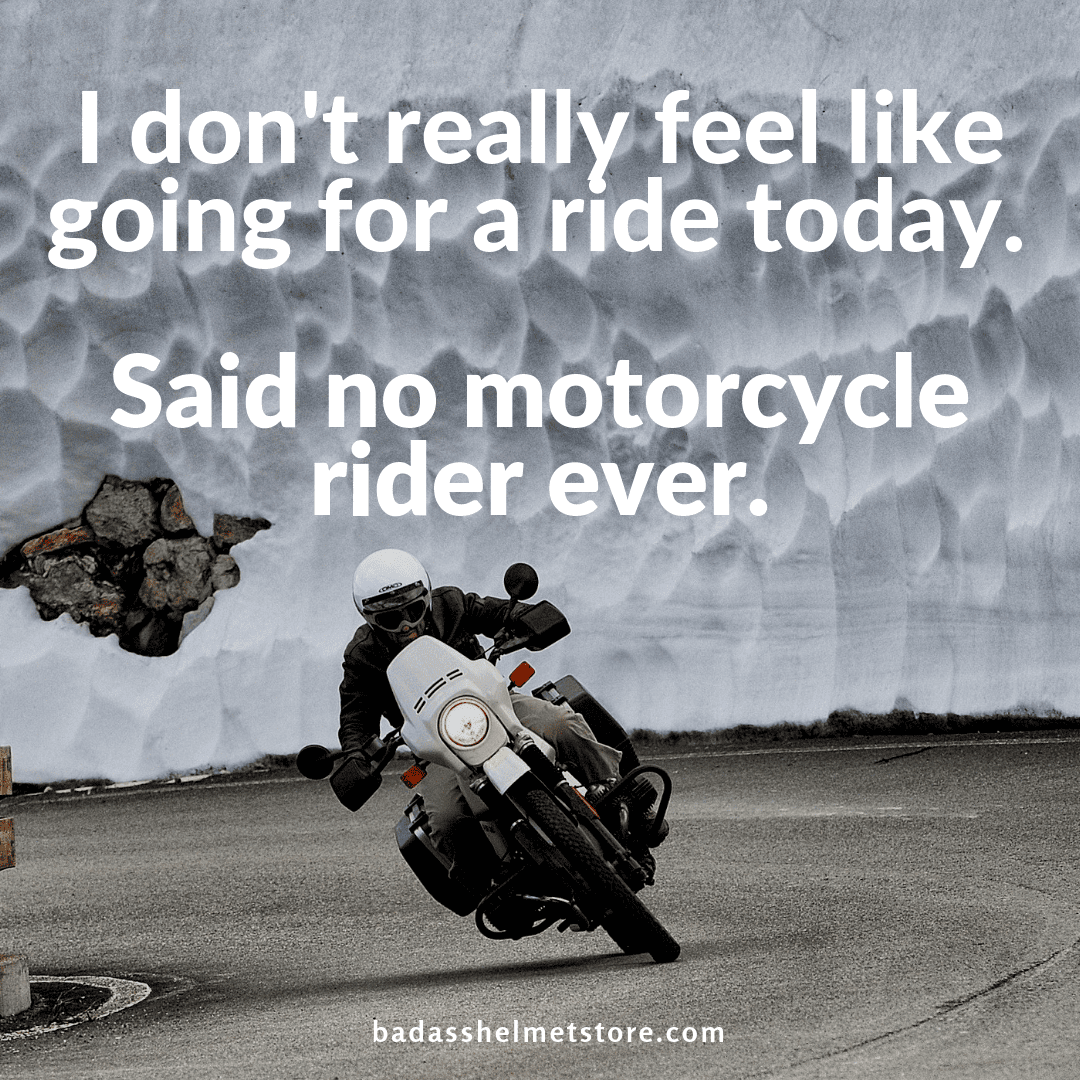 Sometimes, You Find Yourself in the Middle of Nowhere; And Sometimes, in the Middle of Nowhere, You Find Yourself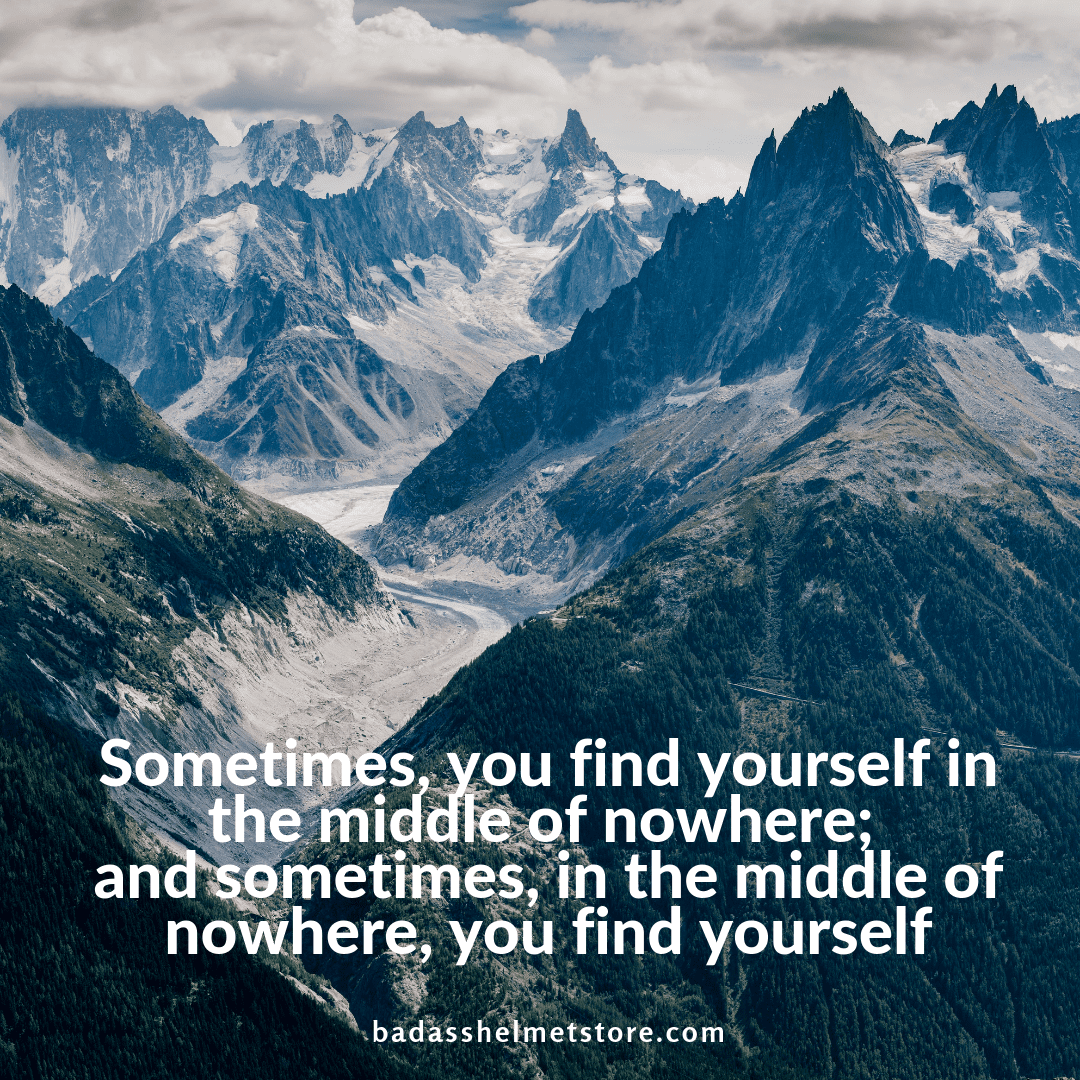 You Do Not Need a Therapist if You Own a Motorcycle, Any Kind of Motorcycle!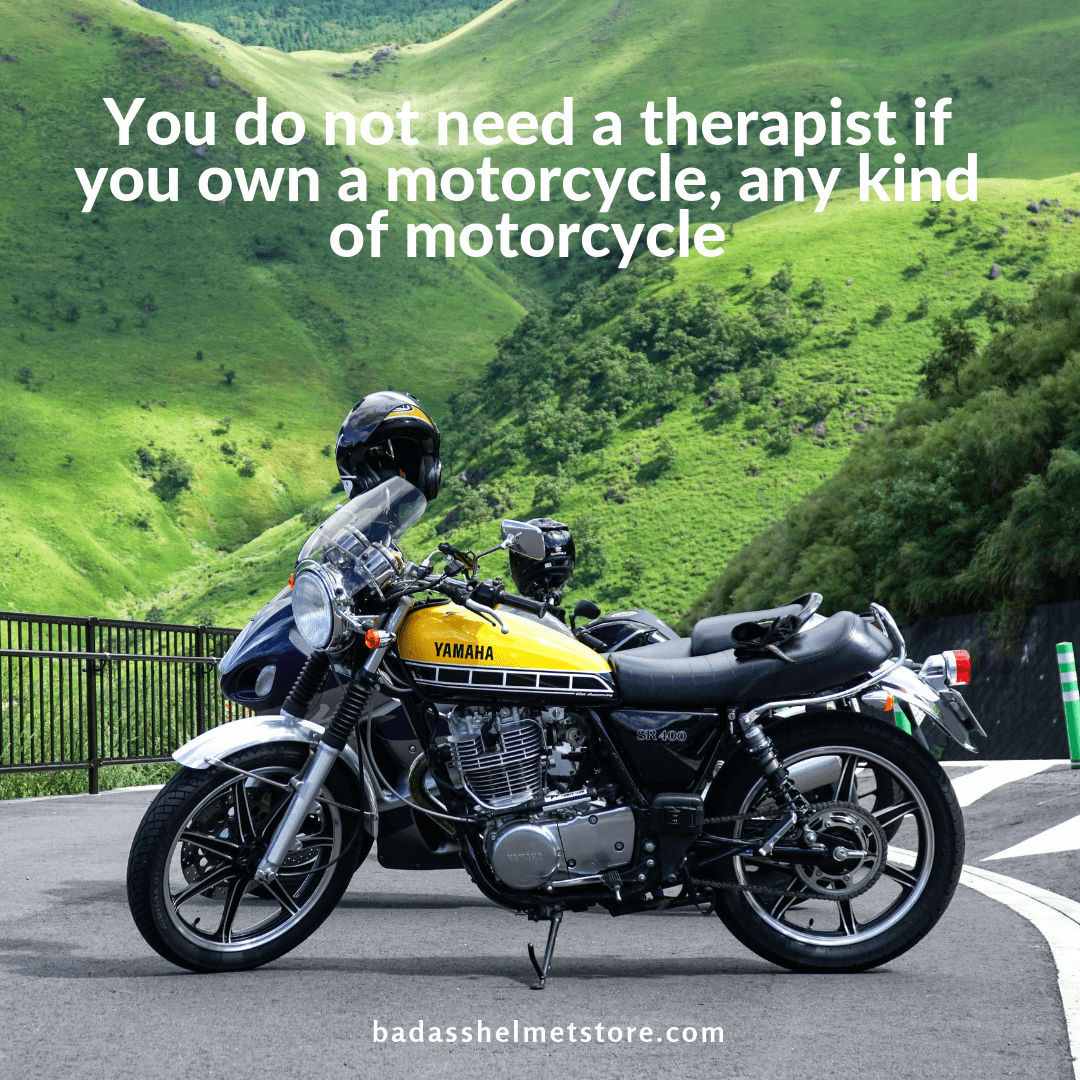 On a Motorcycle, You Can't Really Think About More Than Where You Are…
Nobody on a Motorcycle Ever Said "Are We There yet?"