Turbo power, a shopping basket, kart wheels and a Suzuki Bandit engine have powered a mobility scooter to a new world speed record over 115km/h.
It seems motorcycle riders will do just about anything to see their names in the Guinness World Records including the fastest wheelies, garden sheds, shopping trollies and even mowers.
But now comes this mobility scooter, powered by an 80-horsepower, four-cylinder, liquid-cooled Suzuki 600cc Bandit engine.
It's the work of Isle of Man mechanics Matthew Hine and David Anderson who took a 12km/h Days Strider mobility scooter and updated it with a new chassis, kart wheels and, of course, the motorcycle engine which they turbocharged for good measure.
But the most important part of a mobility scooter remains untouched – the shopping basket on the front!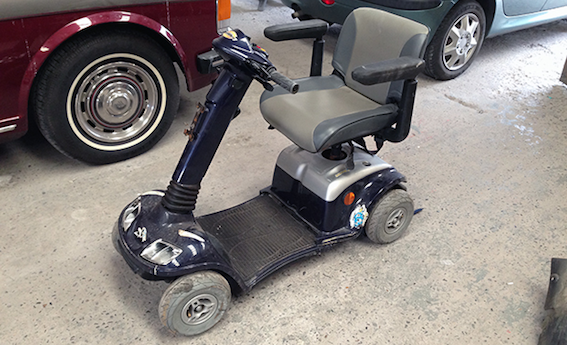 In fact, that is an integral part of Guinness World Records confirming the record as the vehicle has to look like the original.
Matthew set the record back in August 2014, but it has taken until now for Guinness World Records confirmation.
The little green machine smashed the previous record of 115.2km/h (71.59mph) set by Colin Furze with a sizzling 173km/h (107.6mph) was set over a quarter mile.