Is it a sign of the times when motorcycle luggage includes a special pouch for a laptop?
Usually the weekend motorcycle getaway is just that – a getaway from the weekday computer drag, not dragging it around with you.
However, the modern laptop and tablet have become so versatile and robust with their unbreakable flash drives, that you can now take these must-have items on a motorcycle without worrying that they will be wrecked.
Besides, you may want to use your laptop for down loading your GPS routes for the next day, as well as updating your Facebook status or editing that enthralling GoPro video you shot during your ride.
American company Dowco Power Sports has just launched the Iron Rider Weekender which includes an internal laptop sleeve.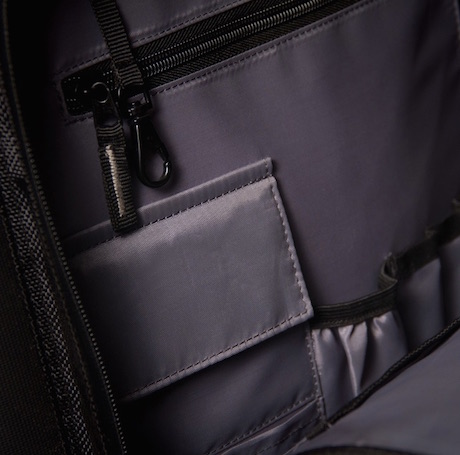 It costs $US195.99 and comes with an integrated sissy bar mounting system so you can mount it on the back seat and use it as a backrest or on a rear rack. It throws on and pulls off easily.
The Weekender features a thermoformed EVA armoured large main compartment which basically means it's weatherproof.
There are large external pockets on the front and sides of the bag that have water-resistant zippers. If it really starts to pour, there is also a rain cover.
It also has soft-lined external pockets for delicate items such as a camera or smartphone that you don't want scratched.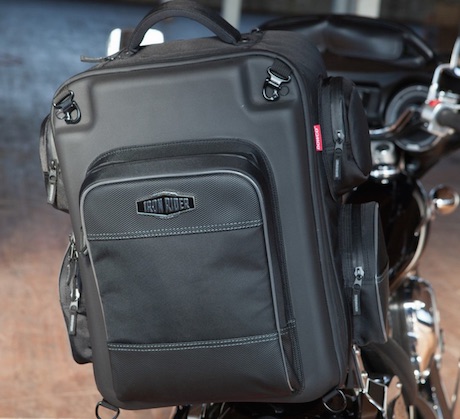 The bag measures 7"x9"x13.5" with total carrying capacity of 29 litres and although it's big, it has integrated straps so you can quickly convert it into a backpack. There is also a reinforced carrying handle and external D-rings for added carrying capacity.
The Weekender is finished with reflective piping for added nighttime visibility and safety, with abrasion resistant non-slip material on the bottom of the bag so it doesn't slide off the seat.
Iron Rider Weekender is made of 1680 denier polyester, comes in black only and features a two-year limited warranty.