Motorcycle jackets don't have to make you look like you've just set the fastest lap at Phillip Island or ridden around the world with Charley Boorman.
Blackbird Motorcycle Wear makes fashionable motorcycle jackets that offer all the abrasion and crash protection for the road, but can still be worn to a fancy restaurant. It's the brainchild of former Sydney interior designer Belinda McPhee with the help of her three adult children (Belinda, 20, Eliza 17 and Sam 22) and husband Peter who all ride.
The brand has now been added to our expanding range of products on our Motorbike Writer shop.
"When we all started riding bikes my daughters and son couldn't find anything they wanted to wear," she says. "They just wanted a bike jacket that looked good like a normal jacket when they got off their bikes, not with racing stripes like most sportsbikes jackets have."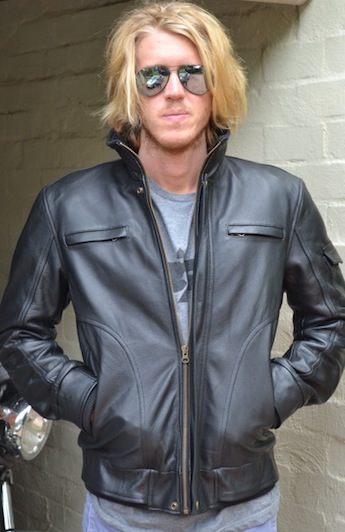 Motorcycle jackets
So Belinda started looking on the internet for manufacturers to make some motorcycle jackets to her designs, showed them to a few motorcycle shops and received a favourable response. "In my work as an interior designer I knew how to speak with wholesalers and how to get things made, so I eventually found places to make them to my designs," she says. "I then showed them to a couple of shops, they liked them, said they'd buy them and it all started from there."
The designs feature 1.3mm full-grain cowhide and CE-approved armour like many top-quality racing leathers but with designs that are more fashionable. She also makes fabric jackets and a combination denim/leather model, all with abrasion-resistant DuPont Kevlar lining. Belinda started with women's jackets, but now also makes several men's designs.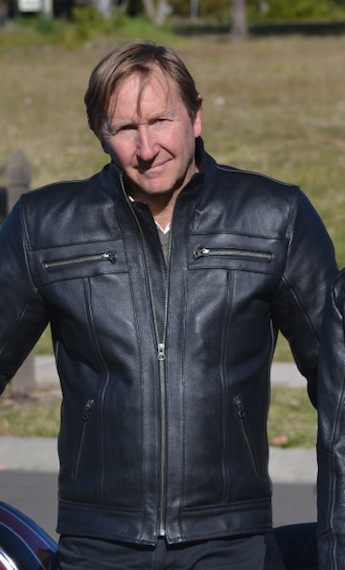 Family affair
She says she couldn't have done it without input from her family. "I had ridden bikes when I was younger and I always loved motorbikes, so one school holidays when we weren't doing anything we did a two-day riding course. It was so much fun," she says.
Belinda rides a 1980 Honda CB400, Peter has a 1981 Yamaha XJ650 and there is also a scooter for the kids. "I was lucky everyone in the family liked riding as much as I did. It's pretty unusual for a whole family to ride. There are women I know who are against letting their kids ride. Unfortunately for my kids there are few friends their age who are allowed to ride. Usually it's only if they have parents who ride."
The family business has really taken off over the past four years.
"The demand for our style of motorcycle clothing has grown dramatically during this time and our sales are doubling in each successive year," Belinda says.
"We believe this can be attributed to the evolving tastes of motorcycle riders and their choice of bikes, and the demand for gear that is versatile and can be worn 'on or off the bike'."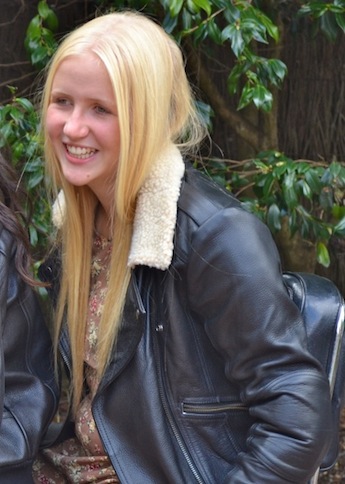 Catering for women
She says the women's motorcycle clothing market is growing quickly, but is not yet being recognised by the industry. "It's a bit of a Catch 22: Motorcycle shops don't think there is much of a market in women's gear so they don't stock much. When I walk into a motorcycle shop no one serves me. They don't think I am really interested in buying anything."
Belinda believes women riders want fashion and protection in motorcycle jackets. "They want to think they look nice. They don't want to put on something that looks like a raincoat and that is sometimes what motorcycle jackets are. But they need it to be practical too."
New models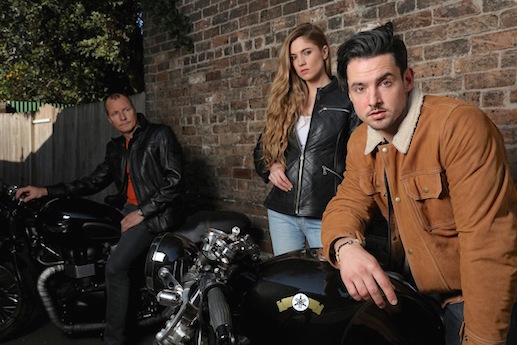 Belinda says her motorcycle jackets are constantly being developed with new models and better quality protection. "We are now using PU rubber which is thinner, softer, more comfortable yet more dense so it has better protection. Women want armour that is softer and smaller so they don't look like we have big shoulders," she says. The armour in the back, shoulders and elbows is also removable so you can take it out for off-the-bike fashion occasions.
Belinda says her lightweight cotton and denim motorcycle jackets are good for warmer months and are popular with younger riders, while older riders tend to prefer the leather models.
Blackbird also has some new products coming in shortly.
"They include stretch denim skinny jeans with kevlar across the seat, hips and knees for women, Nubuck vests with faux fur lining – great for an extra layer – and denim jackets with kevlar interwoven into the denim," she says.