The end is in sight for motorcycle instruments with a new wave of technology taking over.
Motorcycle instruments have been evolving in recent years with more and more information that riders can tailor to their needs, showing everything from the basics to intricate details of their bike's data, as well as entertainment and useful navigational information.
It's overload and conventional instruments just don't cope very well. In coming years they may be supplemented with other devices or maybe even deleted from your bike altogether.
This revolution is occurring on several fronts: tablets and phones, HUD helmets and bike apps.
Recently, Italian design company Officine GP Design customised an MV Agusta Brutale 800, replacing the instruments with an iPad.
Not only does the MV Agusta One provide all the functionality and information that iPad provides from the internet, but it also links seamlessly with the bike's systems as well as your phone.
Speaking of which, they have made the mirrors look like iPhones for aesthetic continuity, but who's to say phones couldn't replace mirrors when linked to reverse-facing cameras?
It's not the first time phones or tablets have been used on custom bikes and it won't be the last. Just imagine a future where you simply plug your phone or tablet into a receptacle on your bike and it becomes the instruments, as well as your link to entertainment and the outside world.
But what about distractions, you say? Surely an iPad on your bike would be a huge temptation for distraction!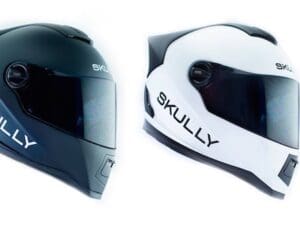 That's where head-up display helmets such as Skully and aftermarket HUD accessories come into the picture. These systems will integrate with your instruments, projecting the information on to a screen in your periphery vision or on to the road in front of you.
That means you never have to take your eye off the road to look at your instruments again. So who actually needs instruments?
Aprilia has just developed an app that takes all the information from your bike and transmits it to your phone and to your Skully HUD helmet. It still retains instruments, but for how much longer will we actually need them?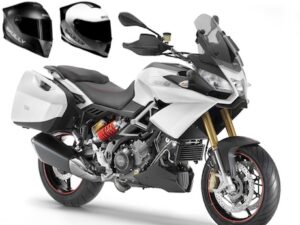 There are, of course, arguments about the safety of such devices. Some would argue they are safer and others would say they are dangerous.
But what about the aesthetics? Who loves a nice instrument display that perfectly complements the bike?
Currently I am restoring a 1980 Honda CX500 and contemplating replacing the instruments, not with something more complex, but actually a lot simpler; just a single speedometer pod!
Which do you prefer?