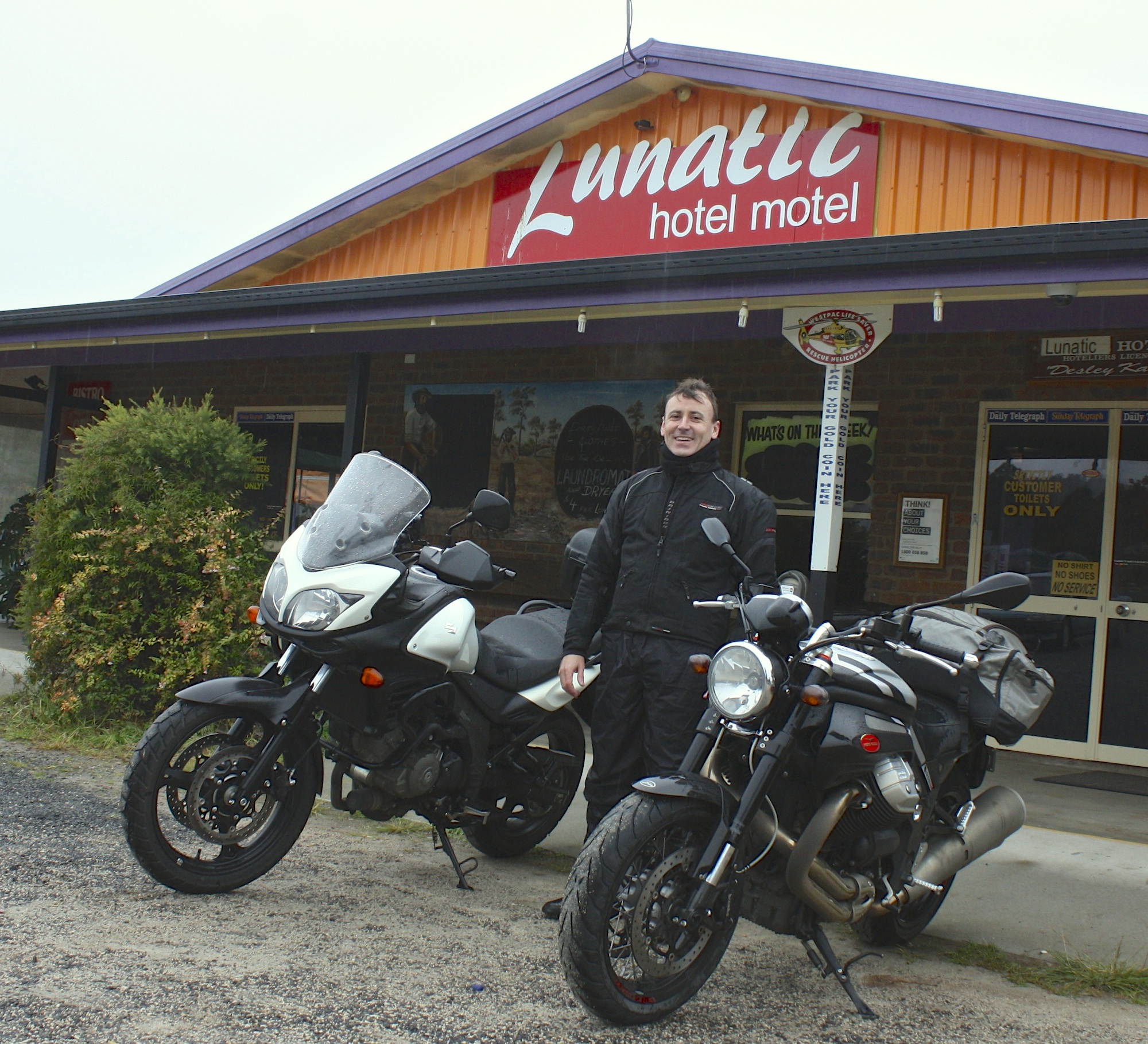 It was the perfect bike-riding weekend, despite the massive overnight thunderstorm.
We had been having a great time playing in the dirt on Paddys Flat Rd and when we hit the squiggly tar of the Bruxner Highway we turned right. Just a few kilometres later we passed the welcome sign at Drake and just over the hill was an even more welcome sign: "Drake Hotel".
We had arrived after the usual pub lunch hour but the very welcoming husband and wife licensees, Bob and Desley Kane, said it was no problem and proceeded to make us gob-stopping steak sandwiches.
Lunch turned into a long chat when we found the licensees were mad-keen bikers with a collection of four Harleys and Hondas in the main bar and enough motorsport memorabilia to sink a ship.
On the TV they were playing old Bathurst 500 videos and they also had a collection of MotoGP and TT races in their video library.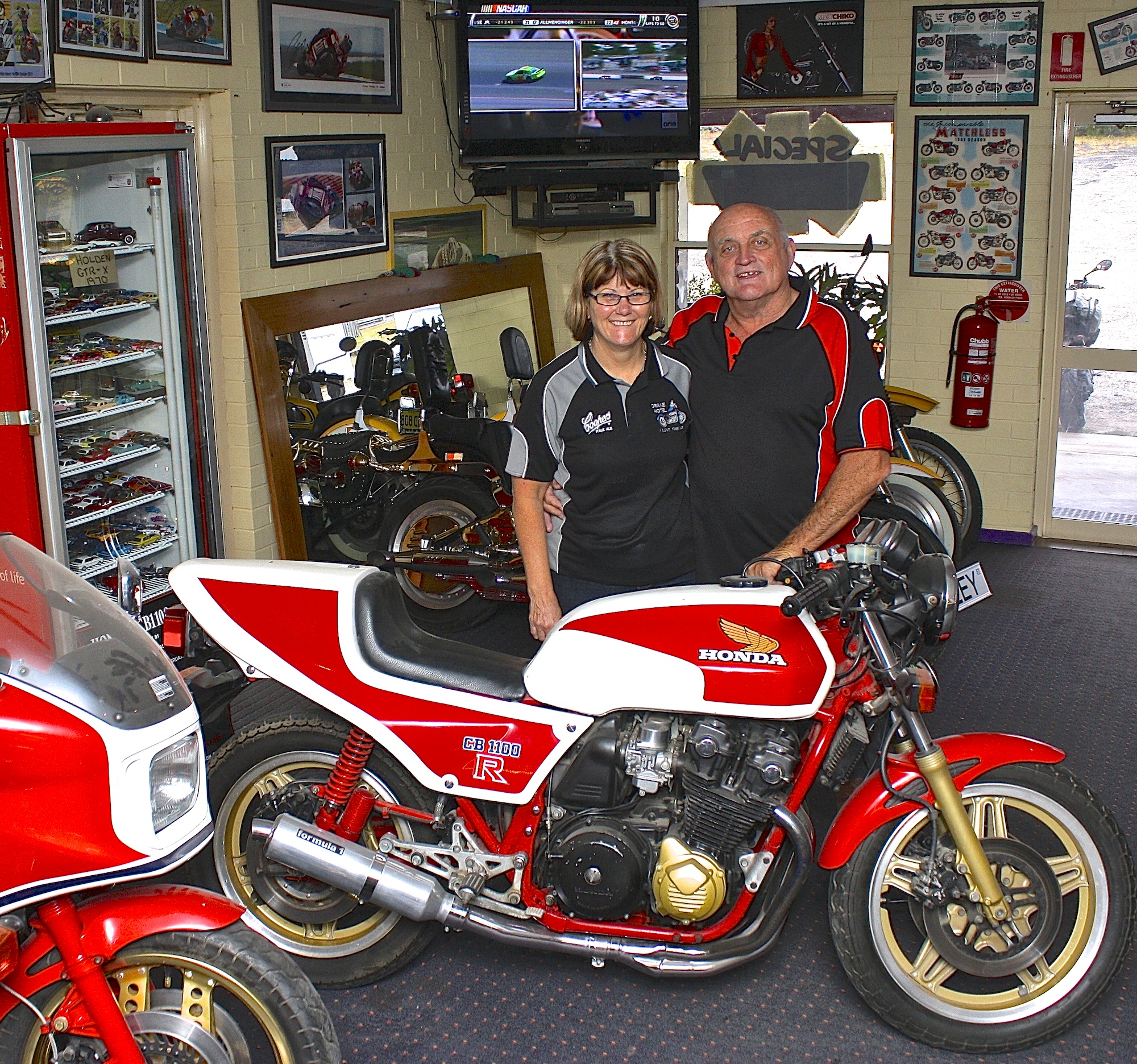 We almost had to be pulled out of the pub, but we had plans to camp by the nearby Rocky River which has one of the greatest stretches of dirt road and fabulous ever-changing scenery in this region of northern NSW.
The road down into the valley is bitumen, you cross several concrete causeways and then it quickly turns to easy gravel.
We camped right beside a wooden bridge and set up for the night with a campfire and a few beers.
Later that night a huge thunderstorm passed and by morning we were drenched to the bone so we headed back to Drake to lick our wounds and have some brekky.
Desley grabbed our wet sleeping bags and gloves and put them in her dryer at no charge.
That's the type of people they are.
We've since been back and stayed in their brick motel right next door and had a great night watching old motorsport videos and chewing the fat with Bob over a few beers.
I haven't stayed there for a few years but recently called in one drenching day as we were on our way from Casino to Tenterfield.
Again Desley threw our wet gloves in her dryer as we had a coffee and muffin.
They've now changed the name to Lunatic Hotel which more accurately sums it up.
The couple had staged a weekend of motorcycle mayhem to raise money for the Westpac Lifesaver Rescue Helicopter over the past few years but it's getting a bit too big for them (if anyone wants to take it on, they are happy to oblige).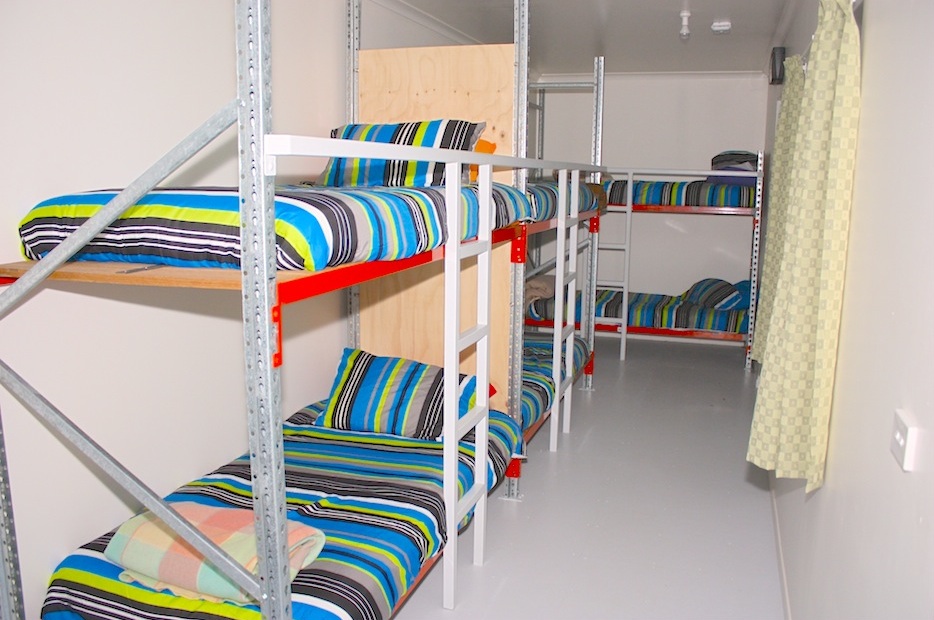 They are also thinking of selling, but let's hope that doesn't happen soon.
Meanwhile, they have converted two shipping containers into very respectable and clean 20 bunk-bed accommodation for visiting groups of bikers.
It's cheap as chips, the food is great, they have lock-up facilities for bikes, a laundromat, beer garden, the beer is cold and the welcome is warm.
If you're ever out enjoying the twisty Bruxner Highway, call in for a meal or a drink. You may end up staying the night.
(If you know of any other great motorcycle pubs, please send me photos and info, and I'll include it here for free.)