Innovative motorcycle helmet company Reevu has run into many bureaucratic hurdles in their bid to market their helmets with a safe rear vision system. But none has been greater and more blatantly biased than Japan.
The Reevu RV MSX1 motorcycle helmet has been widely praised for its ability to improve the rider's peripheral vision, one of the most common problems with ordinary helmets. It is even widely used in motorsport where it allows riders to see competitors closing in behind them for the first time.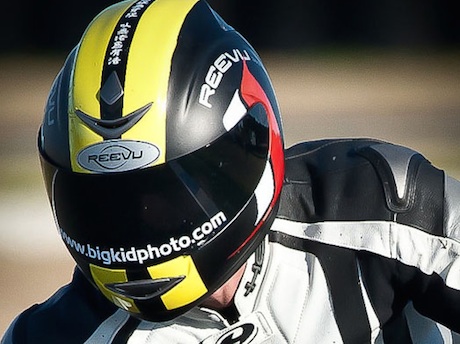 The helmet is now accredited in most countries around the world after achieving UN ECE 22.05, DOT, INMETRO, SABS, AS 1698, SAI global and ACU racing gold approved standards. In many countries, their revolutionary flip-up version is also now approved.
The Japanese consumer acceptable standard is SG/JIS. However, the Japanese motorcycle helmet test house has refused to test it, stating that it will not pass the test because the rear vision mirror obscures the upper vision angle.
Reevu spokesman Mark Steele says SG/JIS and the ECE 22.05 standard are identical and points out that the Japanese test house did not position the helmet correctly on the head, leading to their incorrect finding. "Normally for this test a tool is used so that this mistake can't be made. The distributor in Japan was told that they were different and the reason that the helmet would not pass the SG/JIS test," Mark says.
"Even though we have sent a number of emails to the test house disputing their findings with our evidence we still have not had any reply from them so that we can refute their claim. We have now had a reply from the Japanese distributor stating that the Japanese test house will test the helmet in the most detrimental way so that they can fail the helmet stopping it being exported and distributed widely in the Japanese market."
Remember, two of the world's leading motorcycle helmet brands are Japanese: Arai and Shoei. We wonder if this has anything to do with the provocative approval process! Sometimes safety comes second to commercial imperatives.