Motorcycle Crashes
According to the National Highway Traffic Safety Administration, motorcycle wrecks cause approximately 3,000 fatalities, and thousands more injuries. People are much more likely to be injured or killed in a motorcycle accident than an automobile accident, largely due to the lack of protection a motorcycle can provide in the case of a crash.The most common causes of motorcycle accidents are traffic law violations and motorist errors.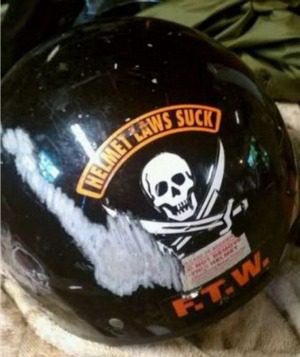 Common traffic violations include: speeding, illegal lane changes, and failure to heed traffic signals or right of away. Since motorcycles are smaller and easier to miss, it is more likely that they will be missed when driving. When you add traffic violations on top of that, the chances of an accident increase.
Another common cause of motorcycle accidents is that of motorist error. This can include: fatigue, distraction, inexperience, reflex delay, and intoxication. Because of the lack of protection that motorcycles have, injuries can be worse for those in motorcycle accidents than automobile accidents.
Common injuries include:head injuries, spinal cord injuries, second and third degree burns, internal bleeding,organ damage, broken bones, abrasions and lacerations, and torn ligaments. If you or someone you know has been in a motorcycle accident, it might be beneficial to contact a lawyer.
Most of the time in motorcycle accidents, the crash is not the fault of a careless rider, but normally the result of drivers of cars, trucks, and buses who don't respect a motorcyclist's equal rights of the road.
However, normally, motorcyclists are blamed for accidents.
This is because not only do we have a bias against motorcycles, but typically the cyclist will be seriously injured, so police get the other driver's version of the crash. This can sometimes result in an innocent motorcyclist being blamed and punished for something that was in no way his or her fault.Some personal injury claims you might be able to handle yourself. However, there are some cases that you will definitely need the experience of a well trained lawyer.
If you were in a motorcycle accident and received primarily soft and minor injuries,you might be okay handing the claim without an attorney, especially if the liability of the accident is easily determined. However, if you suffered hard and serious injuries, or liability is not clear, you should seriously consider hiring a lawyer. Often, in cases with extreme injuries,there will be massive medical bills, lost earnings, and difficult insurance companies. If you don't have a lot of experience dealing with these types of claims, it would be hard for you to win what you deserve.
An attorney can help you to prove that the accident wasn't your fault and should be able to get you a lot more compensation than you could ever hope to get on your own.
The Kopelman Sitton Law Group has been working to protect the rights of motorcyclists who have been injured in collisions for many years. They have a vast expertise in handling motorcycle accident cases, and use that expertise to ensure their clients will receive full compensation for their injuries.
About Kopelman Sitton Law Group:
Kopelman Sitton Law Group was founded by Richard Kopelman and Clint W. Sitton with the singular goal of providing personalized, quality representation to those who unfortunately suffered catastrophic injuries or death, or the destruction or loss of property, as the result of negligence or misconduct of others. Kopelman Sitton Law Group is conveniently located on Piedmont Road in the heart of Atlanta's Buckhead business district.