"A" Motorcycle Brands
These Motorcycle Brands Bring Their "A" Game*
We are attempting to create a massive database on all things motorcycle, and archiving the history of the brands that have helped shape this industry is something that we think is important.
We consider this list "complete for now", but it will never be finished– we are building and expanding our motorcycle brands research section over time. If you know of another motorcycle brand or custom bike builder that starts with A and isn't listed here, please get in touch so we can add you to this list!
*we know this is a terrible pun, but our editor insists we leave it in.
Popular Brands
Every Aprilia is a racer, whether it's the fire-breathing RSV4 1100 or the self-proclaimed "balancing point between design and function" Dorsoduro 900. Aprilia draws on their post-war industrial heritage in looking for new and practical ways to make their motorcycles more fun.
All "A" Brands
Abbotsford
Abbotsford was an Australian manufacturer of motorcycles founded by G.W.Revell. The company was headquartered in Abbotsford, Victoria, Australia and operated from 1912 and 1913.
Abe-Star
Abe-Star was a Japanese motorcycle manufacturer. The company was known for the Abe-Star motorcycle which they built between 1951 and 1958. The top model was a 148cc four-stroke engine with the company's own overhead valve engine.

Abra
The Abra was an Italian motorcycle that was manufactured from 1923 to 1927. The Abra initially used a DKW 146cc two-stroke engine, but from 1924 132cc engines of the company's own design were used.
Acabion
Acabion is a German motorcycle manufacturer which specializes in creating prototypes and concept bikes. The company became popular when they released the Acabion GTBO, an aerodynamically designed super motor bike which can reach speeds of up to 340 mph.
Access Motors
Founded in 1998, Access Motors is a Taiwanese manufacturer of motorcycles and all-terrain and sports squads. The company also designs and constructs their vehicles in-house. Their latest series of vehicles, the Sport UTV 800 Super-Charge, is due for release in America soon.
Ace Motor Corporation
Ace Motor Corporation was an American motorcycle manufacturer of luxury, four-cylinder motorcycles in Philadelphia, Pennsylvania. It was in operation from 1919 to 1924, and intermittently after that until 1927 when it was purchased by the Indian Motorcycle Company. Ace was inducted in AMA Motorcycle Hall of Fame in 1998.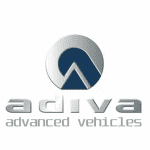 Adiva
Adiva is an Italian scooter manufacturer of "urban" commuter two and three-wheeled scooters. Adiva was founded in Italy in 1994; the production began in Italy in 2001. They released their first model, AD3, in 2008, at the EICMA show in Milano, Italy. AD3 is their flagship model, with two front-wheels and one rear-wheel. Their scooters feature a retractable roof on top. The company is headquartered in Italy with production facilities in Malaysia, and Taiwan and distribution centers in Japan, Hong Kong, and China.
Adler
Adler was a German manufacturer of cars, motorcycles, typewriters, and bicycles, in operation from 1900 until 1957. Adler means eagle in German. Before the first World War, the firm used De Dion two and four-cylinder engines in cars that ranged from 1032cc to 9081cc. Their first motorcycles appeared in 1902, and until 1910 they produced 3, 3.5 and 5 HP machines. After 1910 they ceased motorcycle production and focused on bicycles, typewriters, and automobiles.

Adly Moto
Adly Moto is a Taiwanese scooter and ATV manufacturer. It is owned by the Her Chee Industrial Company Ltd. Adly was founded in 1978 and initially produced motorcycles. It now also produces scooters (petrol and electric) and quad-bikes. Her Chee Industrial Ltd has an exclusive manufacturing agreement for high quality LandFighter all-terrain vehicles.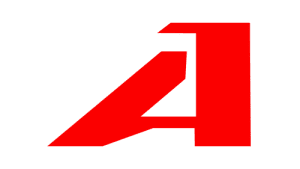 Aeon
Aeon motor co., Ltd. is a Taiwanese manufacturer of scooters, ATVs, UTVs, motorcycles, and electric vehicles.The company was founded in 1970 and operated under the name Kuan Mei Plastic Co. initially. At the time, the firm manufactured plastic parts for motorcycles and scooters. In 1998, it was renamed to Aeon motor co. and the product range was extended into scooters and motorcycles, engines, spare parts, and accessories.
Aermacchi
Aermacchi was an Italian aircraft manufacturer. After World War II, the company began producing motorcycles as a way to fill the post-war need for cheap, efficient transportation.
Formerly known as Aeronautica Macchi, the company was founded in 1912 by Giulio Macchi at Varese in north-western Lombardy as Nieuport-Macchi, to build Nieuport monoplanes under licence for the Italian military. With a factory located on the shores of Lake Varese, the firm originally manufactured a series of Nieuport designs, as well as seaplanes.
Agrati Garelli
Agrati was an Italian motorcycle company who built scooters and mopeds between 1958 and 1965. In 1961 Agrati was merged with Garelli Motorcycles, and from 1965 all bikes were produced under the Garelli name.
AJP
AJP Motos is a Portuguese manufacturer of enduro and off-road motorcycles. AJP Motos was founded in 1987 by brothers António Pinto and Jorge Pinto in Penafiel, Portugal. The firm started as a workshop preparing off-road motorcycles and later diversified into manufacturing complete bikes.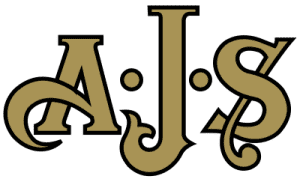 AJS
J. Stevens & Co. Ltd was a British automobile and motorcycle manufacturer in operation from 1909 to 1931. The company was founded by Joe Stevens in Wolverhampton, England. After the firm was sold, the name continued to be used by Matchless, Associated Motorcycles and Norton-Villiers on four-stroke motorcycles till 1969, and since the name's resale in 1974, on lightweight, two-stroke scramblers and today on small-capacity roadsters and cruisers. The company held 117 motorcycle world records.
Alfer
Alfer was a Spanish manufacturer of enduro and motocross motorcycles, based in Sant Cugat del Vallès Municipality in Spain. Their models included the VR 250 Enduro, VR 2000 Enduro, and VR 2000 Supermotard.The company was founded by Francesc Almirall And Ramón Ferrnández in 1980. The production began in 1982 with 125 and 250cc enduro machines. The same year, they also began manufacturing the first of their motocrossers. Their motorcycles were made for serious competition.
Alligator Motorcycle Company
The Alligator Motorcycle Company was the motorcycle division of the former driver/racing team owner's All American Racers workshop in Santa Ana, California. The company is known for designing the Alligator motorcycle. The Alligator is a feet-forward motorcycle with a unique low-slung seating position which allows for its low center of gravity.
Allstate
Allstate was an American brand of vehicles marketed by Sears. Scooters, motorcycles, and cars were sourced from several manufacturers and re-badged with the Sears "Allstate" brand. Piaggio and Cushman were major suppliers of scooters, while Puch and Gilera supplied mopeds and motorcycles, and cars at different times were supplied by the Lincoln Motor Car Works and Kaiser-Frazer. The 1965 Allstate Puch 250 SGS which was featured at the 2009 Seattle International Motorcycle Show was perhaps the most well-known motorcycle under the Allstate brand.
Aprilia
Aprilia is an Italian motorcycle manufacturer founded immediately after World War II in Noale, Italy by Alberto Beggio. The company started as a manufacturer of bicycles that then moved on to manufacture scooters and small-capacity motorcycles. In more recent times, Aprilia has produced large sportbikes such as the 1,000 cc V-twin RSV Mille and the V4 RSV4.
AKT Motos
AKT motos  is a Colombian motorcycle company, associated with the ALKOSTO group (Colombiana de Comercio S.A.), based principally in the city of Envigado, Antioquia Department. AKT imports motorcycles from Chinese[5] and Taiwanese factories such as Loncin Holdings, Qjiang Motors and SYM Motors as knock-down kits, then assembles them in a local Colombian factory.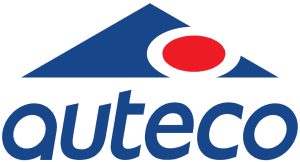 Auteco
Auteco (Auto Tecnica Colombiana S.A) is a Colombian motor vehicle manufacturer. It was the first motorcycle assembler in the country. The company was founded in 1941 and has partnered with Lambretta, Kawasaki, and Bajaj to build motorcycles under license.
Atlas Honda
Atlas Honda is a Pakistani motorcycle manufacturer owned by Atlas Group and Honda Motor Company and based in Karachi, Sindh, Pakistan since 1962. It is the largest motorcycle assembler in Pakistan, as well as a market leader.
A.P. Honda
A.P. Honda is generally known as Honda Motorcycle Thailand. Its headquarters are in Samut Prakan, Thailand. A.P. Honda plays a significant role as a center in distributing Honda motorcycles to Asian and European markets.
Ariel Motor Company
Ariel Motor Company Ltd is a low-volume performance motor vehicle manufacturing company in Crewkerne, in Somerset, England. In June 2014, the company announced the new Ariel Ace motorcycle. Powered by a Honda 1237cc V4 engine and gearbox, the bike will be produced from 2015 in similar volume levels to the existing car-based products.
Founded by actor Keanu Reeves and Gard Hollinger in 2011, Arch Motorcycle Company builds distinctive and 100% custom motorcycles. Self-described as the "American Performance Cruiser", Arch Motorcycles combine leading-edge technology with legendary handmade craftsmanship – care of the custom motorcycle veterans in the Arch shop. With only three models, Arch motorcycles are unique and rare – but undeniably exciting to ride.
ATK Motorcycles
ATK is an American-base Motorcycle company founded in 1985. A former competition Motocross, off-road and Sportbike motorcycle manufacturer/distributor from inception until 2015, ATK also offered All-terrain vehicle models, marketed under both the ATK and Cannondale banner. As of 2016, they operate primarily to support previously marketed models through parts and service manual distribution, and are located in Centerville, Utah, USA.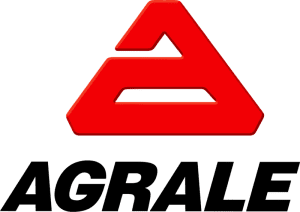 Agrale
Agrale, previously called AGRISA, is a Brazilian manufacturer of military vehicles, commercial vehicles, engines,agricultural tractors and at some point, motorcycles. Agrale manufactured over 400,000 motorcycles from 1984 and 1997. The models were: Agrale SXT, SST, Elefant, Dakar, Explorer, and Elefantre. Agrale motorcycles were based on Cagiva models. Today, Agrale no longer produces motorcycles or scooters
AGF
AGF was a small French motorcycle manufacturer named after the amalgamation of the initials of its two founders: Andre and George Faizant. The company produced the AGF motorcycle from 1948 to 1956 which used Ydral engines of 123cc and 173cc.
Alcyon
Alcyon was a French bicycle, automobile and motorcycle manufacturer that operated from 1903 to 1954. Alcyon originated from about 1890 when Edmond Gentil started the manufacture of bicycles in Neuilly, Seine. In 1902, this was complemented by motorcycle production and in 1906, the first cars were shown at the fair "Mondial de l'Automobile" in Paris, France. Also in 1906 it founded the professional Alcyon cycling team which was active until 1955, including winning the Tour de France 6 times.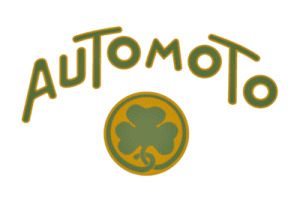 Automoto
Automoto was a French bicycle and motorcycle manufacturer founded in 1902, which joined with the Peugeot group in 1930 and was fully absorbed by 1962. Prior to World War II Automoto sourced engines from Chaise, Zurcher, J.A.P., and Villers. Engines produced by Ateliers de Mécanique du Centre (AMC) were also used after 1945.
Ardie
Ardie was a company in Nürnberg, Germany that manufactured motorcycles from 1919 until 1958. The company's name derives from that of its founder, Arno Dietrich. At first Ardie made motorcycles with its own 288cc and 304cc single cylinder two-stroke engines. In 1925 the company switched to using engines from JAP in London, England. In the 1930s Ardie switched again to engines made by the German companies Bark and Kūchen.
Alta
Alta was a Greek manufacturer of light and heavier three-wheeler trucks, motorcycles and passenger cars. Production of motorcycles and three-wheeler trucks with Sachs 50cc engines started in its first factory in Athens in 1962. The 50S motorcycle model was known for its reliability (some survive to date in good working condition).
Andhra Pradesh Scooters Limited
Andhra Pradesh Scooters Limited (APSL) had manufactured scooters under the brand name Allwyn Pushpak and Piaggio scooters under the name Vespa PL170. The company was closed in 1995 due to heavy losses in the company, primarily due to mismanagement.
API
Automobile Products of India (API) was founded in 1949 at Bombay (now Mumbai). The company manufactured Lambretta scooters, API Three Wheelers under license from Innocenti of Italy and Automobile ancillaries, notably Clutch and Braking systems. The company has not been operational since 2002.
Aeromere
Aeromere, was the name of the motorcycle production arm of the Italian aircraft company Aeromere or Aero-Caproni. After World War II, the victorious Allies prohibited wartime aircraft and other military hardware suppliers from remaining in their previous industries, and Aero-Caproni would change its name to Capriolo and become one of several, including Aermacchi, MV Agusta, Vespa and Ducati, that switched to producing motorcycles or scooters.
Autozodiaco
Autozodiaco was an Italian car manufacturer located in Bologna, focusing mainly on dune buggies based on the VW Beetle. In the 1970s they produced the offroad motorbike Moto Zodiaco Tuareg. With large balloon tyres it was intended as a dune buggy. The company existed between 1968 and 1981.
Alexander Leutner & Co.
Alexander Leutner & Co. was the first manufacturer of bicycles and motorcycles, and a pioneer of automobiles, in the Russian Empire. The company was based in Riga. A. Leutner & Co. produced bicycles under the brand name "Rossiya"(Russian), and "Rossiya/Fafnir" motorised bicycles and motorcycles.

AJW Motorcycles
AJW Motorcycles Ltd was a British motorcycle manufacturer, established in Exeter in 1928. The last AJW motorcycle produced was the 125 cc Fox Cub in 1953, after which AJW began importing Italian two-stroke Wolfhound motorcycles with AJW badges. They also produced bikes in the 1970s such as the "Champion", the "Whippet", the "Pointer" and the "Collie".
Ambassador Motorcycles
Ambassador Motorcycles is a British motorcycle manufacturer. Founded by racer Kaye Don after World War II, the company produced lightweight motorcycles with Villiers and JAP engines and imported Zundapps from Germany. Production started in 1947 with 197 cc Villiers-engined bikes. In 1953 a model was produced with electric starters and the first Ambassador twin appeared in 1957.
Associated Motor Cycles
Associated Motor Cycles (AMC) was a British motorcycle manufacturer founded by the Collier brothers as a parent company for the Matchless and AJS motorcycle companies. It operated from 1938 to 1966. The company is known for their predictable handling, comfortable, well-made, reliable and economical motorcycles, for their day.
Armstrong
Armstrong-CCM Motorcycles was a British motorcycle manufacturer based in Bolton, England. Alan Clews formed CCM in 1971 from what was left of BSA's off-road competition team and bought spares to produce his own motorcycles. In 1981 Armstrong bought a majority share and Clews designed a road race competition motorcycle. For most of the 1980s Armstrong-CCM produced about 3,500 motocross and trail bikes, as well as the military off-road machines. Electric start models were built for the Jordanian and Canadian armed forces.
American IronHorse
American IronHorse was an American motorcycle manufacturer that was founded in 1995 by Tim Edmondson and Bill Rucker. At one time, AIH was the largest factory producer of custom motorcycles in the USA.