Now that the MotoGP has wrapped up for another year, we take a light-hearted look at just how much of an insurance risk are these highly talented racers.
The riders in this year's MotoGP have global insurance provider, Generali, covering their backs. But what it they were really out on the road? These days, insurers take a lot into consideration: age, where you live, the type of bike and how you ride, before they deliver a quote. It's worth taking a look – albeit light-hearted – at which of our three top MotoGP riders would look best on paper to a bike insurance company.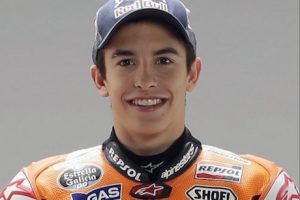 Marc Marquez: SCORE 8/10
Age: Barely out of nightclubs, 21-year-old Marquez might be better off going on his Mum and Dad's insurance.
Type of bike: The closest road bike replica of Marquez's dream machine is the Honda RC213V-S, rumoured to be worth serious cash. Top dollar to insure.
Place of residence: Spain. Crime rates in Marquez's home country remain amongst the lowest in the EU. That should bring down his premiums.
Riding record: Extremely focused rider, stable in all conditions. Strong braking, slides around corners with ease. That's enough to give any insurer confidence.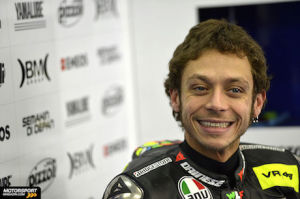 Valentino Rossi: SCORE 7/10
Age: At 35, Rossi is an older rider with more miles under his belt. His experience could fair well with insurers.
Type of bike: A Yamaha YZR 600cc might prove a good replica for Rossi's bike. But at insurance group 14, it's a serious investment.
Place of residence: Italy. With its long and winding roads, Brits voted Rossi's home turf as the hardest country to drive in.
Riding record: Nine-time world champion with flamboyant riding style. Obsession with customised helmets could prove costly.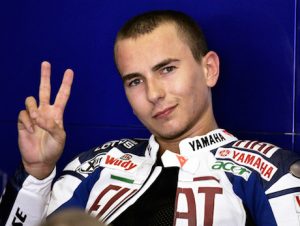 Jorge Lorenzo: SCORE 6/10
Age: 27 is a respectable age in riding terms, although in three years' time Lorenzo will be an insurer's dream.
Type of bike: You can't get a kid's balance bike replica of the Spanish hero's bike for less than £200. So we're guessing the real thing would be silly to insure.
Place of residence: Spain. We already know crime rates are low. And with little rain, riding conditions are some of the safest in the world too.
Riding record: With multiple collarbone breaks and surgeries from previous falls, medical history may present a problem for our Jorge.